The satellite recorded the collection of anti-aircraft missile forces of the russian army in the north of the occupied Crimea, to the village of Filativka, located near the Kherson region.
The photos show an increase in russian military equipment, including anti-aircraft and missile systems, Radio Svoboda reports.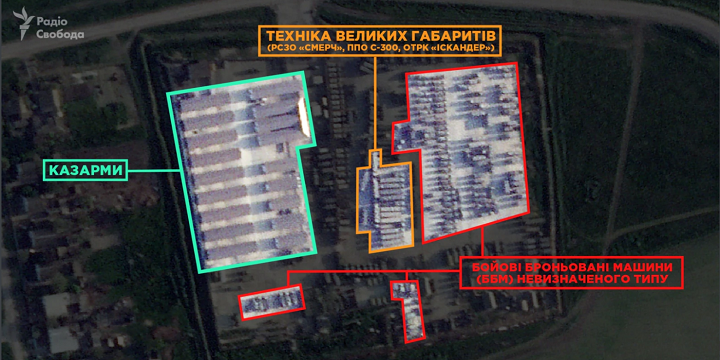 The russian military deployed equipment in the village of Filativka in two parts of the village. In May, the number of military equipment at one of these sites increased. This is evidenced by the satellite image of Planet Labs on May 6.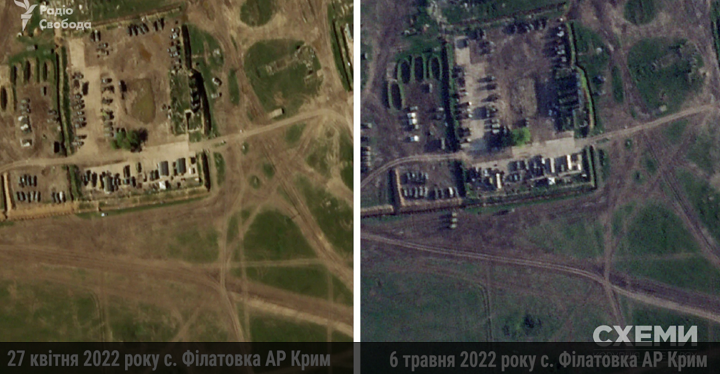 According to a military expert who, at the request of the publication, analyzed the photo, in addition to the barracks, there is a fuel and lubricants warehouse in this area. You can also see about two hundred combat armored vehicles of various types and trucks and command vehicles. Large vehicles, which can be anti-aircraft and missile mobile systems, have appeared separately.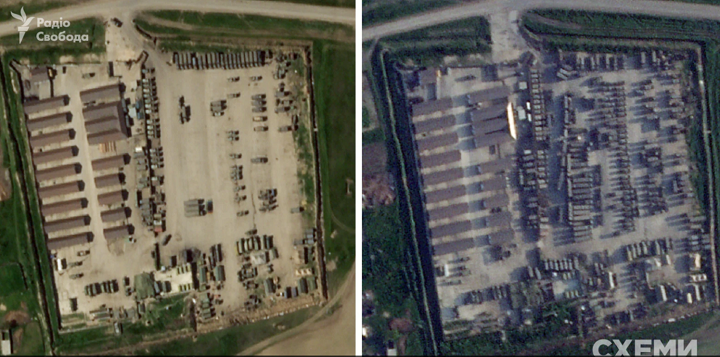 Compared to the satellite image of this area on April 27 there was much less of the equipment.