On May 10, the Ukrainian army continued a successful counteroffensive on the north of Kharkiv. As a result, russian troops were pushed almost to the Russian-Ukrainian border, - reported by the American Institute for the Study of War [ISW], citing sources in the russian army.
"Ukrainian troops have liberated several villages to the north of Kharkiv and continued to advance north of the recently liberated Stary Saltov to capture several cities northeast of Kharkiv. A russian source claims that Ukrainian troops have advanced within 10 km of the russian border, although ISW cannot independently confirm these specific statements," - said the message.
It is noted that russian troops from the Izyum region are redeploying to the north to try to ease the pressure of the Ukrainian counteroffensive and stop further advance to the north to the russian border.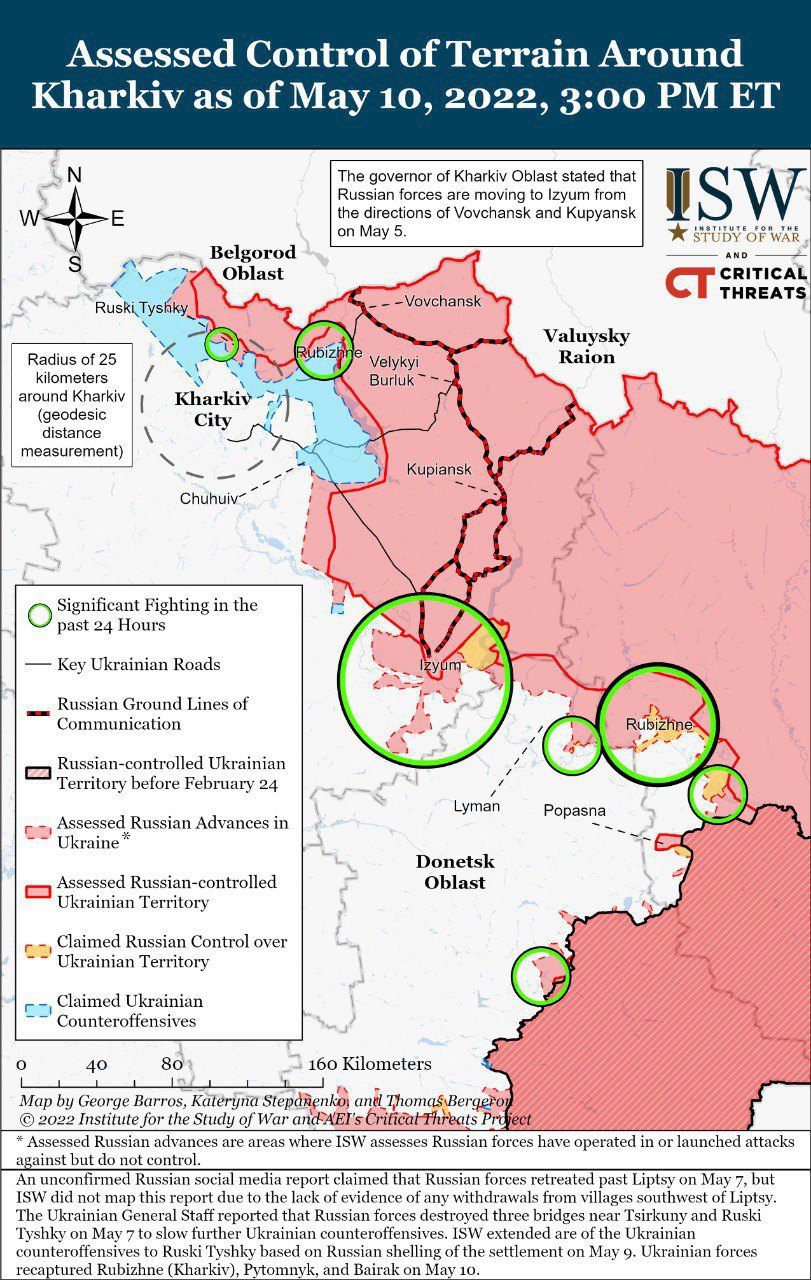 According to American experts, the Ukrainian counteroffensive will likely continue to divert russian troops and resources from deployment to other axes of advance where fighting has been similarly stalled out by the successful Ukrainian defense. 
"The counteroffensive will impede the ability of Russian artillery to target the northeastern suburbs of Kharkiv, will potentially enable Ukrainian forces to threaten russian rear areas with their own shelling and further attacks, and— if Ukrainian forces are able to further advance the counteroffensive or russian forces collapse along the Kharkiv axis and withdraw further— unhinge russian offensive operations around Izyum," - said in a release from the American Institute for the Study of War.