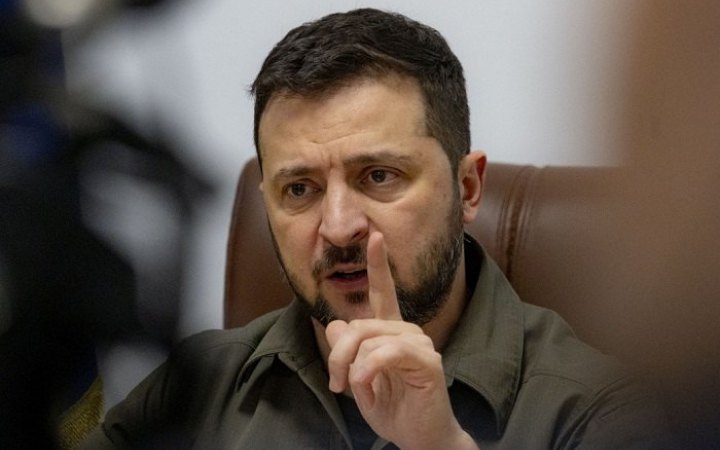 Volodymyr Zelenskyy
More and more countries worldwide realize that russia puts dozens of other countries at risk of a food price crisis and even famine by blocking the Black Sea for Ukraine and continuing this war, said Ukrainian President Volodymyr Zelenskyy in his address.
"Right now, support for Ukraine - especially weapons - means working to prevent a global famine. The sooner we liberate our land and guarantee Ukraine's security, the sooner the normal state of the food market can be restored," Volodymyr Zelenskyy stressed.
The President recalled that on May 14 last year, Ukraine celebrated the Day of Remembrance of Ukrainians who rescued Jews during World War II for the first time.
2,659 Ukrainian men and women received the title of Righteous Among the Nations. Ukraine is the fourth in the world in the number of Righteous.
"The Righteous were in all regions of our country - from Transcarpathia to the Crimea, from Odesa to Kharkiv. And we do not know all the stories of salvation. Many simply did not have time to tell, thanks to whom he saved his life. They also rescued very young children who could not understand what was happening to them," Zelenskyy stressed.
He addressed the stakeholders on renaming streets and squares in many regions of Ukraine and advised to perpetuate the memory of the Ukrainian Righteous.
Volodymyr Zelenskyy held talks in Kyiv with a delegation of US senators led by Senate Republican Minority Leader Mitchell McConnell. The parties discussed various areas of support for our state, including defense and finance and strengthening sanctions against russia.
The President of Ukraine thanked for the historic decision to renew the Lend-Lease program and called for the official recognition of russia as a terrorist state.
Zelensky also noted that the situation in Donbas remains complicated. Russian troops are still trying to show at least some victory, which on the 80th day of a full-scale invasion looks insane.
The President thanked everyone who held the defense and brought what was happening in the Kharkiv region closer to Donbas, the Azov region and Kherson.
The President of Ukraine, Volodymyr Zelenskyy, signed a law banning the activity of pro-Russian parties in Ukraine.