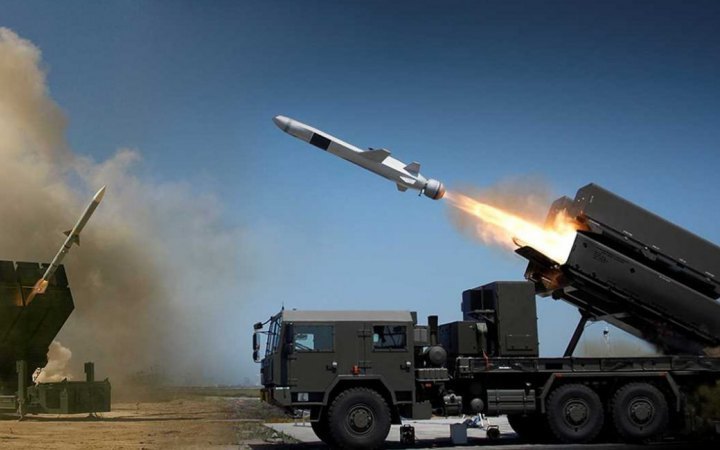 Photo: defence-ua.com
In Volyn and Polissia directions, enemy did not have any activities. The threat of the missile and bomb strikes on targets on the territory of Ukraine from the territory of the Republic of Belarus remains. Demonstrative and provocative actions by units of the Armed Forces of the Republic of Belarus are not excluded in the border areas.
This is reported the by the General Staff of the Armed Forces of Ukraine.
In Siversky direction, the enemy continues to strengthen protection of Ukrainian-russian border in Briansk and Kursk regions, shells and launches air strikes on the territory of Chernihiv and Sumy oblasts.
In Slobozhanske direction, the enemy took measures to regroup its units, replenish stocks of ammunition and fuel and lubricants to restore offensive capabilities.
In Kharkiv direction, enemy units did not conduct active hostilities. In Slovyansk direction, the enemy fired on units of the Defense Forces of Ukraine. It tried to break through Ukrainian defensive line, but failed. It also carries out additional staffing and replenishment of losses, continues regrouping its troops to resume the offensive in the direction of Barvinkove and Slovyansk.
The enemy is trying to develop success in Bakhmut direction. Despite the losses, it continues to advance in Lyman, Severodonetsk, Avdiivka, and Kurakhiv directions. The regrouping of enemy troops in Lyman and Bakhmut directions is noted. In the city of Mariupol, Ukrainian units are being blocked near the Azovstal plant. The invaders are not stopping to conduct air strikes and artillery shelling.
The enemy did not conduct active hostilities in South Bug direction. It continues to hold positions. Its main efforts are focused on conducting air reconnaissance and shelling the positions of Ukrainian Defense Forces.
The moral and psychological condition of the enemy's units remains low, and enemy units continue to suffer losses in manpower and equipment.
According to the available information, in connection with the significant losses of the 810th Separate Brigade of the Black Sea Fleet during hostilities in Ukraine, it was decided to replenish the brigade with personnel from other units of the Black Sea Fleet, including crew members.
During the previous day, the air defense units of the Land Forces and the Air Force shot down eight air targets: seven Orlan-10 UAVs, one aircraft.
The Air Force aviation assets continued to fire at the enemy and support combat operations of Ukrainian troops. In particular, the platoon base, the command and control post of the column, 10 armored vehicles, and enemy personnel were destroyed.
Twelve enemy attacks were repulsed in Donetsk and Luhansk directions over the past 24 hours. Eight tanks, five artillery systems, nine units of armored combat vehicles, and five enemy vehicles were destroyed. Russian occupiers suffer losses in other directions as well.
Yesterday, the General Staff reported about withdrawal of russian troops from Kharkiv.