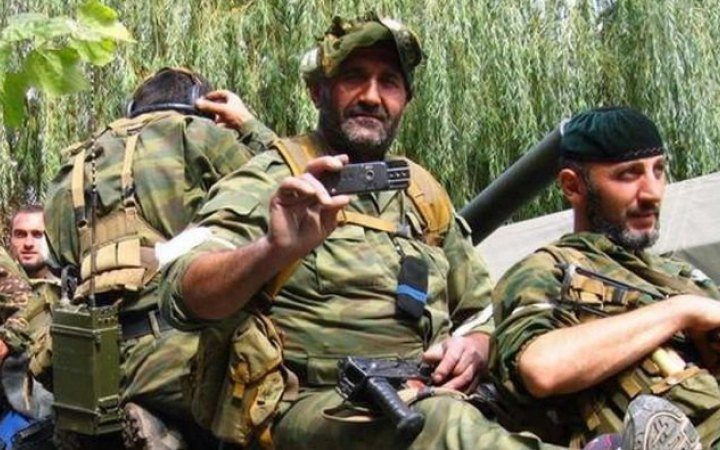 Photo: The Main Intelligence Directorate of the Ministry of Defense of Ukraine
The so-called "Kadyrovtsy" began to enter the territory of Ukraine in the first days of the large-scale military invasion of Russia. Their main task was to intimidate and genocide Ukrainians.
This was reported on Facebook by the Main Intelligence Directorate of the Ministry of Defense of Ukraine.
Being in the second echelon of the offensive, the Kadyrovtsy engaged in searches of apartments, abuse of hostages and civilians, looting and robbery.
"After the Russian troops began to suffer the first large-scale losses, the Kadyrovtsy were ordered to stop the retreating occupiers and demonstratively shoot those who refused to fight," the statement said.
Shamefully pushed back by Ukrainian soldiers from Kyiv and Chernihiv, Kadyrovtsy mercenaries moved to the Luhansk and Mariupol areas, where they continued to loot and shoot videos of their "feats" for TikTok.
"It is noteworthy that despite the feigned training, fighting spirit and equipment of Kadyrovtsy TikTokers, even outside the zone of active fighting, out of 2.5 thousand mercenaries about a hundred died, about three hundred were wounded and more than sixty fled Ukraine leaving weapons and ammunition," intelligence says.
Ukraine's military intelligence published a list of militants from the Chechen Republic who took part in the Russian aggression in March-May 2022 and reminds that all war criminals will be brought to justice for crimes against the civilian population of Ukraine.
The Chechen branch of the Federal Security Service of the Russian Federation is collecting information about local prisoners for further deployment to the combat zone in Ukraine.