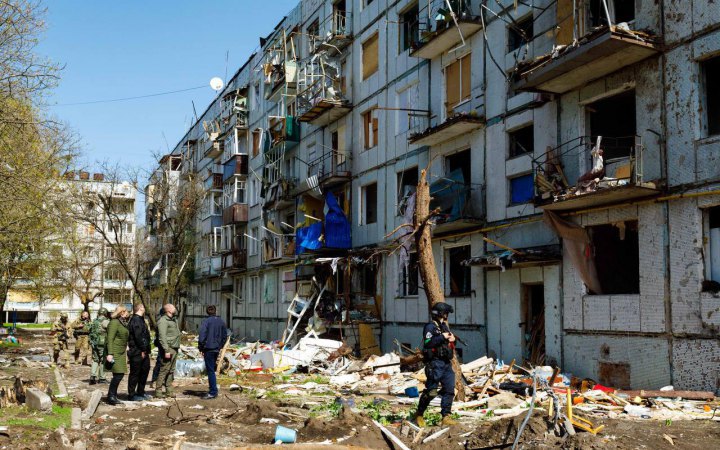 Illustrative photo
On Sunday night, May 15, the russian army fired on Chuhuiv in the Kharkiv region. A 15-year-old child and an adult were injured.
This was reported on the air of the national telethon by the head of the Kharkiv regional state administration Oleg Synegubov.
«The enemy continues to strike in the region. In particular, the city of Chuhuiv was damaged again. Unfortunately, two people were injured there, one of them is a 15-year-old child», the head of the RMA said.
Synegubov also noted that the enemy did not fire on Kharkiv that night. It was restless in the Zolochiv district. The Izum direction remains the hottest spot. The enemy is constantly trying to break through the defenses of the Armed Forces of Ukraine near Barvinkove, but to no avail.
Chuhuiv in the Kharkiv region was under russian occupation until March 7. During its liberation, the Armed Forces of Ukraine inflicted significant losses on the russian army. The commanders of two enemy brigades were killed.