The Prime Minister of Portugal Antonio Costa arrived in Ukraine and visited the city of Irpin in the Kyiv region.
Costa wrote about this on his Twitter.
He said he would not forget this trip. And his visit is a sign of solidarity with the Ukrainian people.
Destruction and violence are absolutely devastating. I have witnessed brutal, indiscriminate, and unjustified attacks. War always affects innocent people. Families who had life, work, a neighborhood were forced to leave everything to try to save their lives. Most of all I am struck by the violence against civilians," the Portuguese prime minister texted.
"We condemn russia's barbaric invasion. Portugal supports Ukraine," Costa said.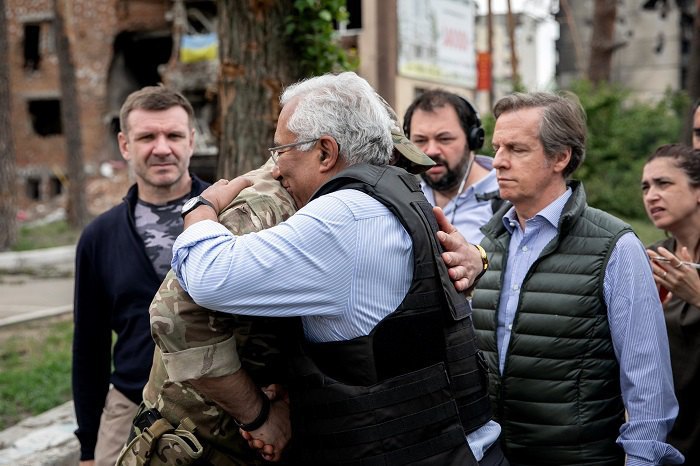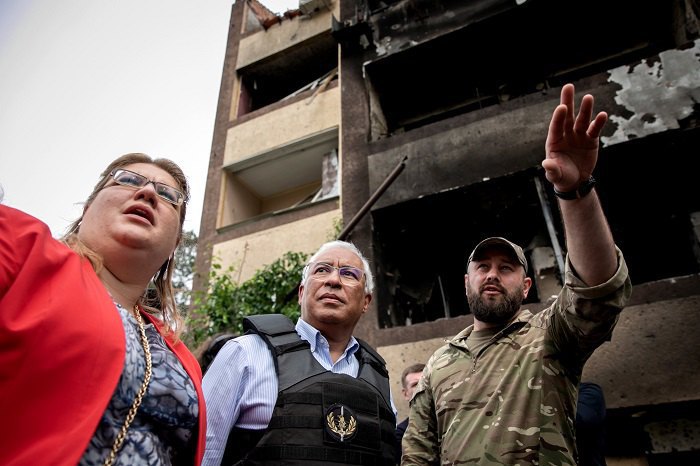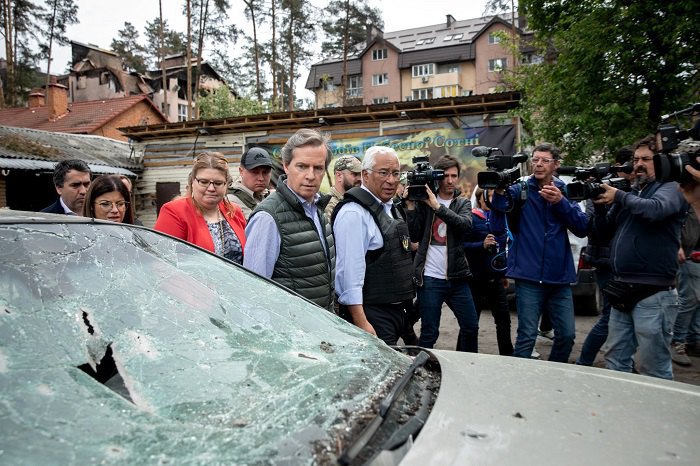 Speakers from two houses of the Irish Parliament, Mark Daly, and Sean O'Farrell, visited Irpin and Bucha yesterday.
Irpin is one of the most affected cities in the Kyiv region. It was liberated from russian troops on March 28. Today, the city has restored automobile communication and electricity supply.
As a result of hostilities, 70% of Irpin city was damaged. $ 1 bln is needed to rebuild the entire infrastructure of the Irpin community after the large-scale destruction.