The Ambassador of the US in Ukraine Bridget Brink received a visa to work in our country, Ukraine's Ambassador in the US Oksana Markarova reported.
"It's a great pleasure to issue a visa and meet a colleague – the new Ambassador of the US in Ukraine Bridget Brink," – Markarova wrote.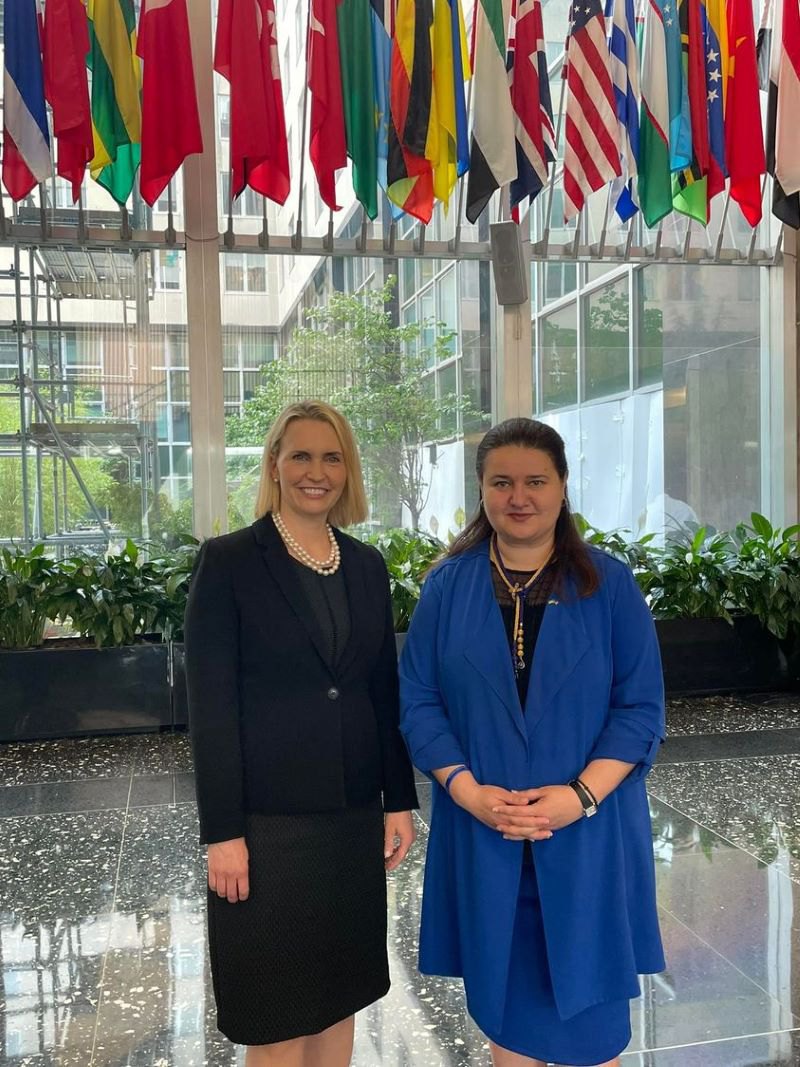 She added that Ukraine always had the best heads of the American diplomatic mission who were not only highly professional diplomats but also great people and model public servers.
"And this time is no exception! Looking forward to actively working together in the defining time of our fight for independence and democracy!" – the statement reads.
The US Senate approved Bridget Brink as an Ambassador to Ukraine on 19 May.
US President Joe Biden nominated Bridget Brink at the end of April, and in less than two weeks, the Committee held a hearing regarding her approval. The position of the US Ambassador to Ukraine had been vacant for three years.
Since 2019, Bridget Brink has worked as the US Ambassador in Slovakia. She has 25 years of diplomatic work experience. Brink worked in Uzbekistan and Georgia, she also held several leading positions in the State Department and the National Security Council in the White House. She speaks russian.