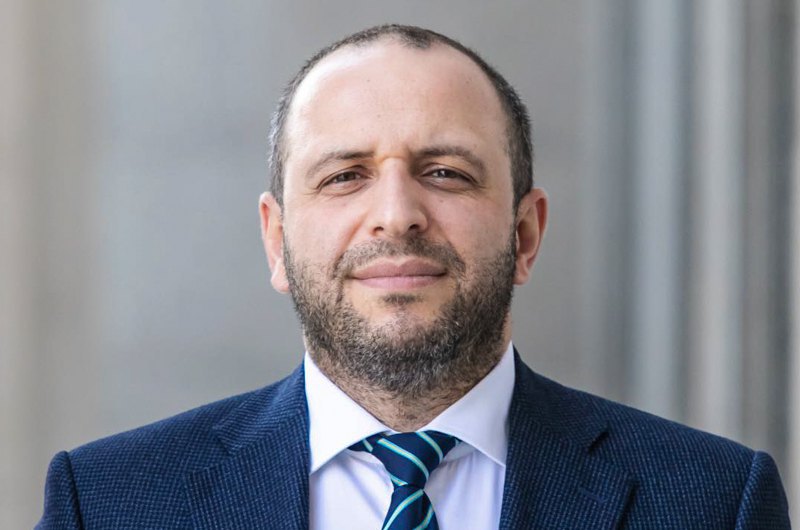 "The Russians will not only destroy the infrastructure but also the people helping to restore our strength"
You were actively involved in the grain negotiations and the signing of the agreements in Istanbul. Apart from the grain agreements, were there additional negotiations with the Russian side?
Grain talks are being brokered by Turkey and the UN secretary general. Only one issue was raised in Istanbul – the safe navigation of merchant ships from Ukrainian Black Sea ports. Our delegation did not communicate with Russian representatives on other issues.
The strike on one of the ports in Odesa Region the day after the agreements were signed demonstrated that Russia would do anything to prevent foreign merchant ships from entering Ukrainian waters because of the ultra-high risks. And what does Russia demonstrate by killing the founder of one of Ukraine's largest agricultural companies (Nibulon), Oleksiy Vadaturskyy?
The Russians are showing that they will continue to do so. They are hampered by nothing and no-one but Ukraine, so they are focusing on destroying Ukraine. They will destroy not only the infrastructure, but also the people, those who will help restore our strength.
Are you saying that Russia is launching a campaign to eliminate people in charge of big Ukrainian agricultural firms?
This campaign continues. Earlier, they killed our high-ranking military officials. Now, by killing Vadaturskyy, they are showing that they are extending their actions to the civil sector, to business circles.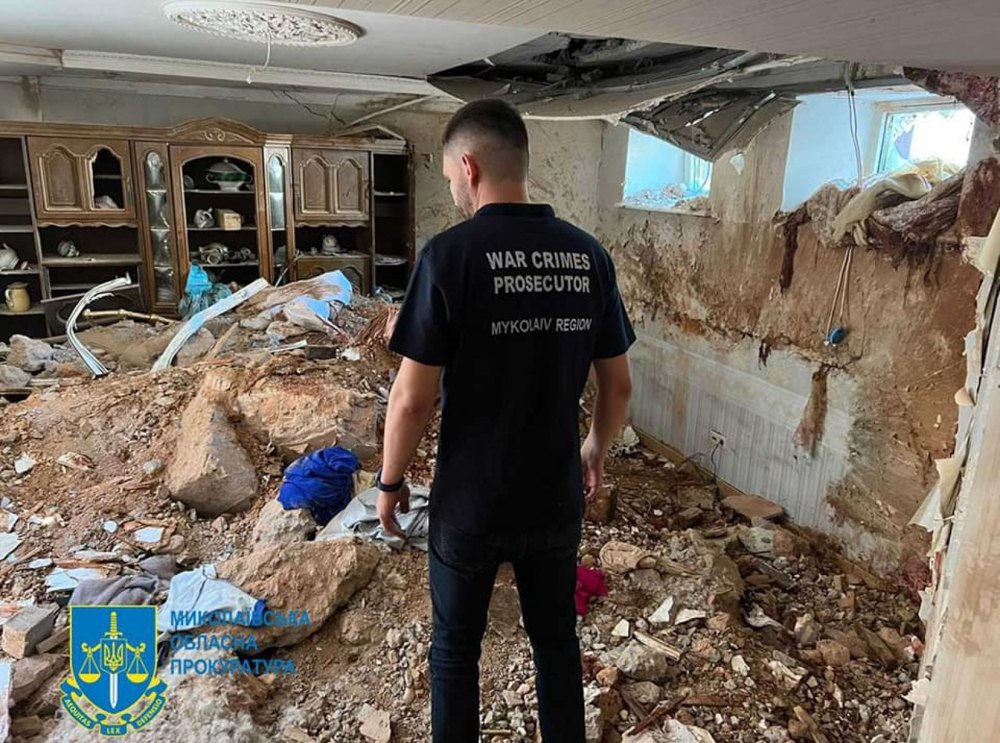 Oeksiy Vadaturskyy's ruined house
Vadaturskyy's murder may be linked to Nibulon's current competition with Russian suppliers in the Middle East, particularly Egypt.
No.
"Russia discredits Turkey in the eyes of Ukrainians. It invests a lot in this information campaign".
When the grain document was signed in Istanbul, Erdogan kept talking about the next step – a ceasefire. In the current situation, with Russia seeking to secure occupied Kherson and Zaporizhzhya regions, this is a rather dangerous suggestion. And the Turkish president is well aware of this. Why is he doing this then?
Firstly, Turkey always says that the war in the region does not benefit any country. In other words, Erdogan is continuing his policy of stopping the war. Secondly, I do not see that these statements of the Turkish president have any correlation with the current situation in the temporarily occupied territories of Zaporizhzhya and Kherson regions.
I would like to add that if Turkey had not closed the Bosphorus and instead allowed dozens of Russian warships to enter the Black Sea, we would have a very different situation in the south.
After the agreements were signed, the head of Turkey's agricultural commission said that Ankara received a food discount from both Ukraine and Russia for mediation. What figures are we talking about?
There is no such thing in the agreements.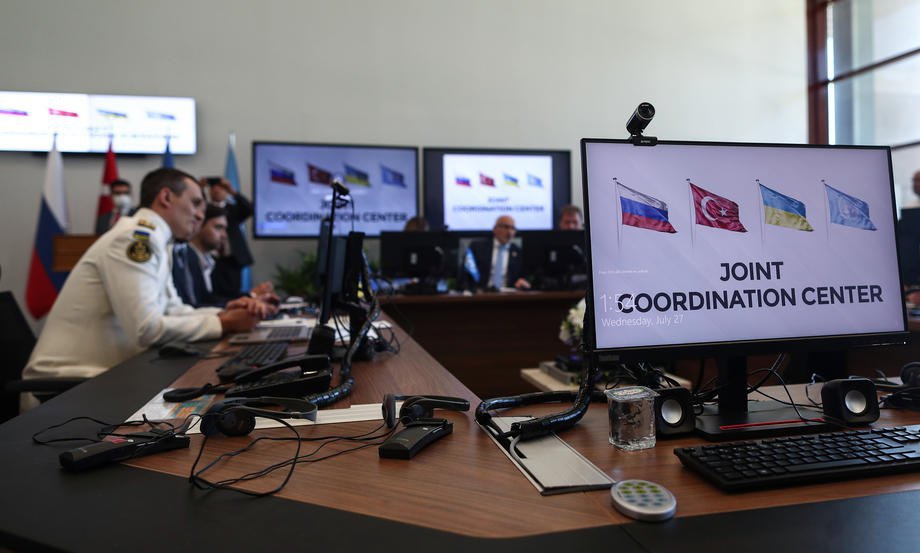 So it's a fake?
Before the agreements were signed, Turkey indeed wanted to buy Ukrainian grain at a discount. We were told: in conflict zones, it is better for one country to have exclusive terms on procurement and transportation.
Turkey wanted its merchant fleet alone to do this?
Turkey has had relevant experience in Iraq, Syria and Libya. We were told at the UN that this is a common practice. So far we have no such agreement – Ukraine sells its grain openly, all vessels call at our ports, there is no exclusivity yet.
The Turkish newspaper Daily Sabah reported that Rosatom, which is building a $20bn nuclear power plant in Turkey, made a $5bn cash transfer to Ankara on the day the Joint Coordination Centre for Grain Transport began operations. Is this a cost for mediation services?
You know, there are still many myths and stereotypes circulating about Turkey from Soviet times...
... What myths? We are talking about $5 billion.
Rosatom and Turkey agreed back in 2018 to build a nuclear power plant. These works are to be completed in 2023. This is a purely Russian-Turkish issue that does not affect us economically or politically.
We have a different strategic relationship with Turkey - it gives us an advantage in the air by supplying UAVs. Turkey has always been diplomatically on our side, supporting and co-sponsoring all our UN resolutions since 2014. The Republic of Turkey does not recognise the occupation of Ukrainian territories. Ankara has been on our side since the start of the war and Turkish territory has become a negotiating venue.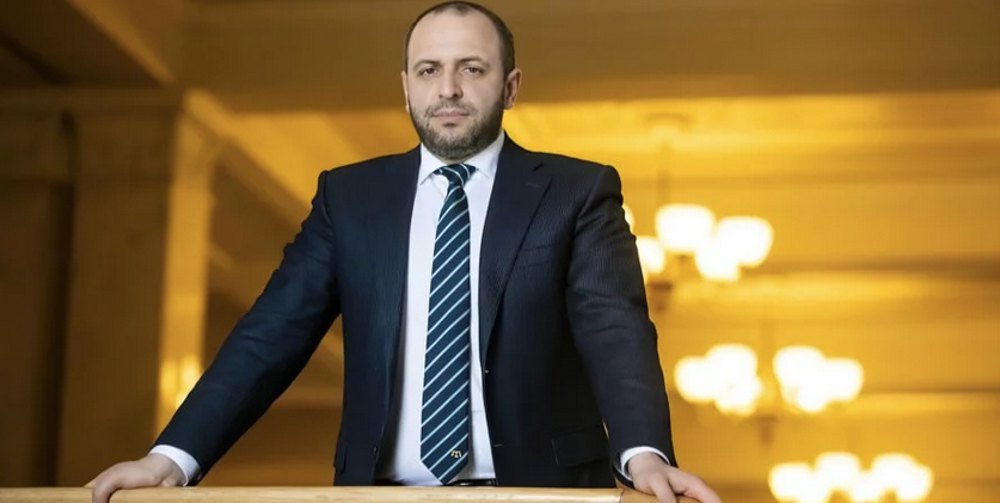 Then how come Russians illegally export Ukrainian grain from our occupied territories in the direction of Arab states through the territory of Turkey?
The temporarily uncontrolled territories are legally part of Ukraine, so some Turkish port administrations allowed ships illegally transporting our grain to enter from there. Russia is working in a "grey zone" here, including propaganda. Even if a certain ship called at a Turkish port with grain and the local administration refused it, the message was still spread that Turkey was helping to sell stolen grain.
But several ships carrying Ukrainian stolen grain did leave Turkish waters in the direction of Arab states.
There is another problem here – Russia sends ships from its territories but mixes its grain with Ukrainian without telling the port administration or the buyer.
Russia is discrediting Turkey in the eyes of Ukrainians. It is investing a lot in this information campaign. These ships were not Turkish, they had Russian owners. While the Turkish Foreign Ministry and local port administrations were dealing with these issues, Russian fakes were doing their job.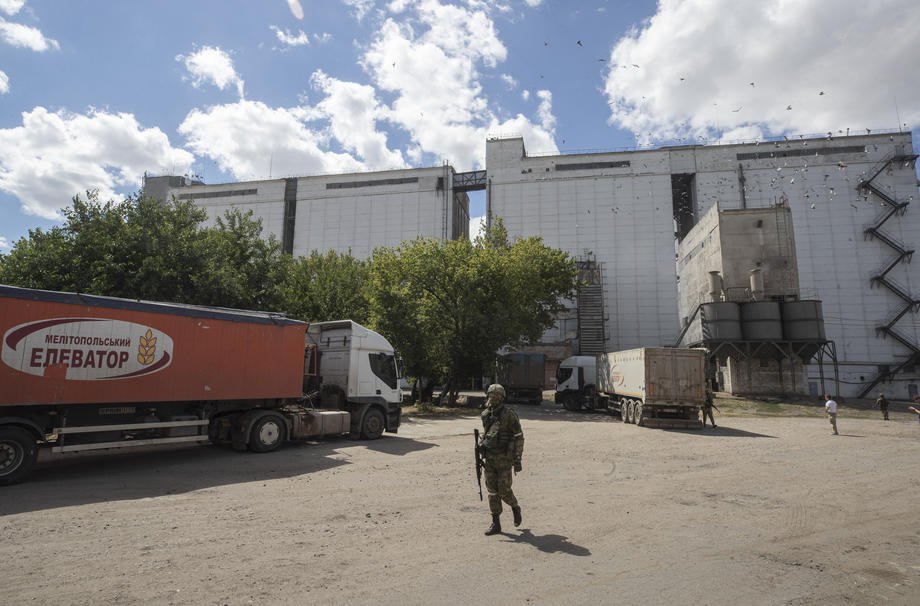 "If we mess up with Turkey and a single Russian warship passes through the Bosphorus, it will pose a significant threat in Ukrainian waters"
If we are getting so deep into the subject of Turkey, let me ask: why has Ankara refused to impose sanctions against Russia?
Turkey has said from the beginning that as a country which buys a significant share of gas from Russia, it would not be able to do without Russian energy and would not impose sanctions. The Turks have been bringing this to our attention for the last eight years, while remaining one of Ukraine's biggest advocates in political arenas.
Then how can we explain that Ankara seems to have allowed Russian companies to conduct electronic trading and establish export channels on its territory?
I am not aware of electronic trading. I am defending my state, Ukraine. However, I say that we need to be wise in our relations with international partners because we are at war. If we spoil our relations with Turkey for Russia's benefit and a single Russian warship passes through the Bosphorus, it will pose a significant threat in Ukrainian waters.
There are so many pseudo-experts on Turkey who think they have a good understanding of geostrategy and foreign policy issues. But apart from news headlines, they do not have information from several verified sources.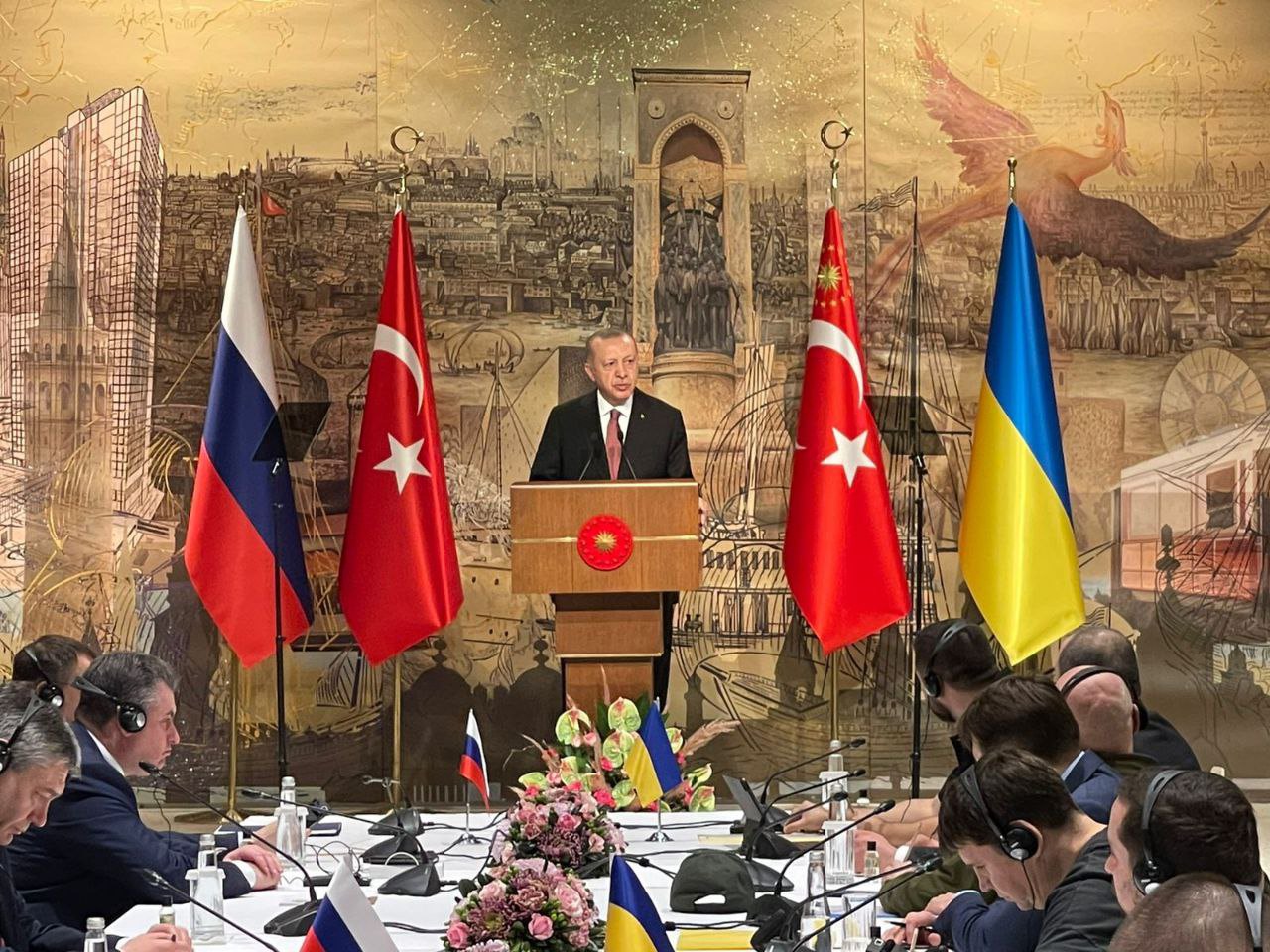 According to the Turkish Institute of Statistics, among all foreigners, Russians are now opening more companies in Turkey and buying the most real estate. Turkey is setting up a separate airline for Russian tourists. What would you call this policy of Ankara?
We have made it clear to several Turkish investors in the tourism industry that it is unacceptable, from Ukrainians' point of view, to set up a company tailored to Russians.
I told them that setting up a company specifically for those who kill us puts our diplomatic relations with Turkey at risk. They sat down with the relevant Turkish minister and completely changed the business model, moving away from a purely Russian to a global airline. We still have a meeting planned with the minister on this issue.
And now this company transports which tourists, apart from Russians?
As far as I know, from Central Asia and the Caucasus.
Let's talk then about Russian oligarchs who are hiding assets there. There was a lot of talk about Roman Abramovich, who was keeping his yacht there, as he was transferring some assets. There were rumours that he seemed to want to buy a football club there.
That is not true.
Is it not?
No. Firstly, we talked to the owner of the club, he did not sell any clubs. Secondly, knowing the strict economic, legal and tax requirements to capital transfers in Turkey, the "alligator" will pay such a heap of taxes that he will die there. I do not see any economic appeal in such capital transfers. If the Russian oligarchs are really doing it, that's cool, it means we've stumped them.
If we talk about the global confrontation between the democratic West and the authoritarian East, with the USA on one side and China and Russia on the other, which camp does Turkey belong to?
There is a very strong anti-American, anti-European sentiment in Turkey right now because of the fact that they did not get into the EU. They have realised that the political cycles in Europe and the USA are quite short and that they will not be able to negotiate and become part of the EU. They started to look eastwards.
When you say eastwards, which states do you mean?
China, Russia and Iran. And it is dangerous for us as Ukraine is more oriented towards partnership with Western countries.
If we now say: Turkey for Ukraine now is...?
Friend and strategic partner. They believe that East and West are far away, but a neighbour is close by.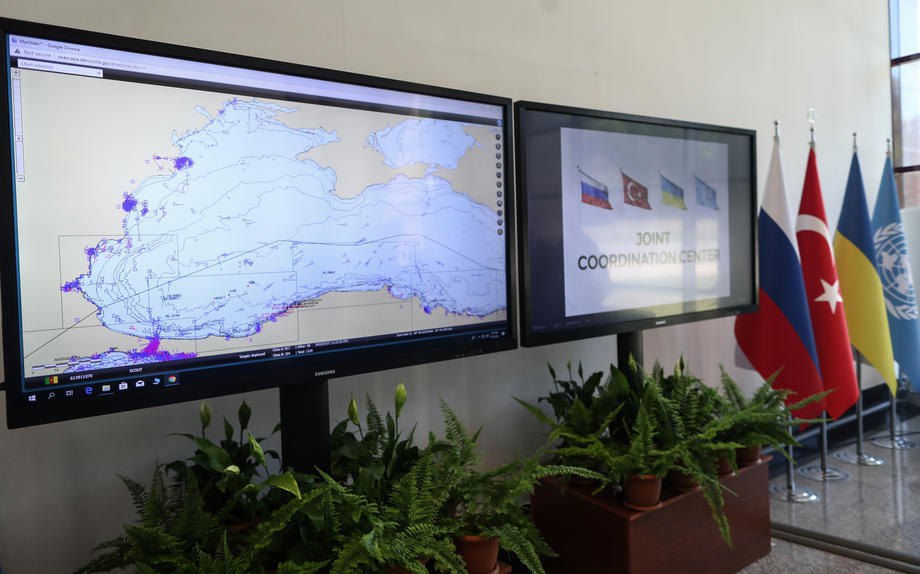 "We did not set up this ad hoc comission to act as a watchdog or punitive body"
Let's talk about the West. The United States is providing arms to Ukraine. We have heard one Congress member say that arms control is needed. Parliament has set up an ad hoc commission under your lead. Any initial results yet? What is the focus of the commission now?
Firstly, I would like to point out that we have not set up this ad hoc commission to act as a watchdog or a punitive body. I have not yet seen any letters to us from international partners about problems with parliamentary oversight of arms.
Our task is to establish an appropriate control and oversight mechanism for our defence, law enforcement, specialised and other agencies to monitor technical assistance (arms) provided by international partners.
Here we work in close communication with defence, specialised, law-enforcement and other bodies, the government and the presidential office, including its head Andriy Yermak, who had made public this initiative to create an ad hoc commission.
In the commission, we are now holding meetings with all the agencies involved in technical assistance. We check what has been done in terms of international technical assistance and see what legal and legislative assistance they need. We also look at how accounting, transportation, distribution, transfer to the Armed Forces and so on are being done.
As a result of our work, we will firstly prepare a report for the Ukrainian society and international partners to demonstrate that all processes related to technical assistance are open and transparent. Secondly, we will offer our recommendations or legislative initiatives if we see that the processes can be improved or optimised.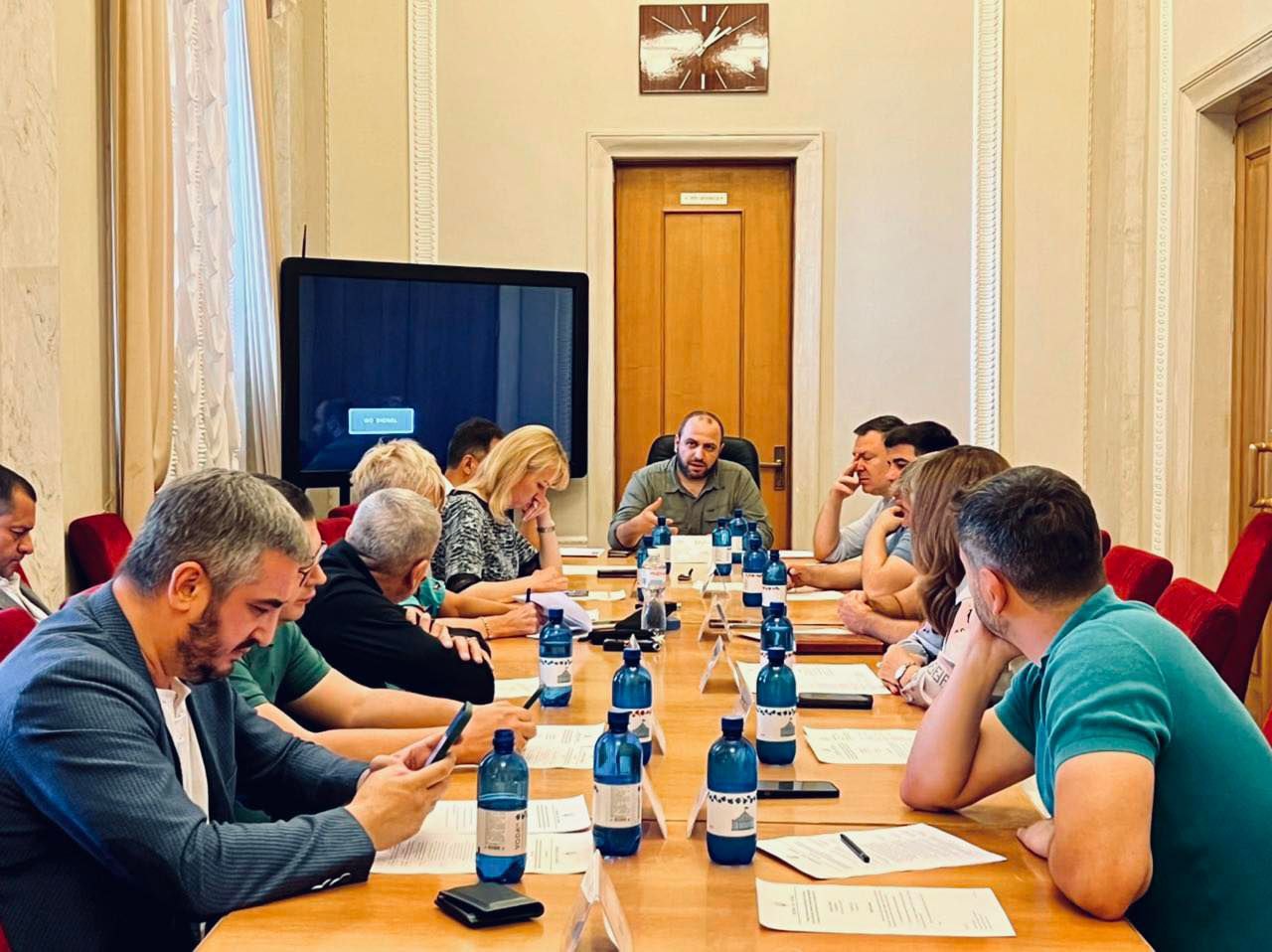 "I still want to appeal to Crimean Tatars: don't join the Russian army"
The Ukrainian command is planning to liberate Zaporizhzhya and Kherson regions. Many Crimean Tatars moved to Kherson Region after the occupation of Crimea in 2014. How many of them got into the second wave of Russian occupation?
Almost all the territories where a large number of Crimean Tatars lived were seized by the invaders. Russian troops and special services simultaneously carried out a special operation to detain all activists, transporting them to Crimean detention centres. All the Qurultay delegates, members of the Majlis, human rights organisations, women, young people and men have been and continue to be detained. As of today, all of them are in prisons.
How many are we talking about?
In the first half of 2022, we recorded 79 detentions in occupied Crimea, 68 of which concerned Crimean Tatars. In Zaporizhzhya and Kherson regions, we recorded 197 violent abductions, of which 74 were Crimean Tatars.
Did anyone manage to escape?
No, unfortunately they didn't, they were captured straight away. Maybe a few dozen managed to escape.
Do you think guerrilla warfare is now possible in Crimea?
A lot of people are ready for that.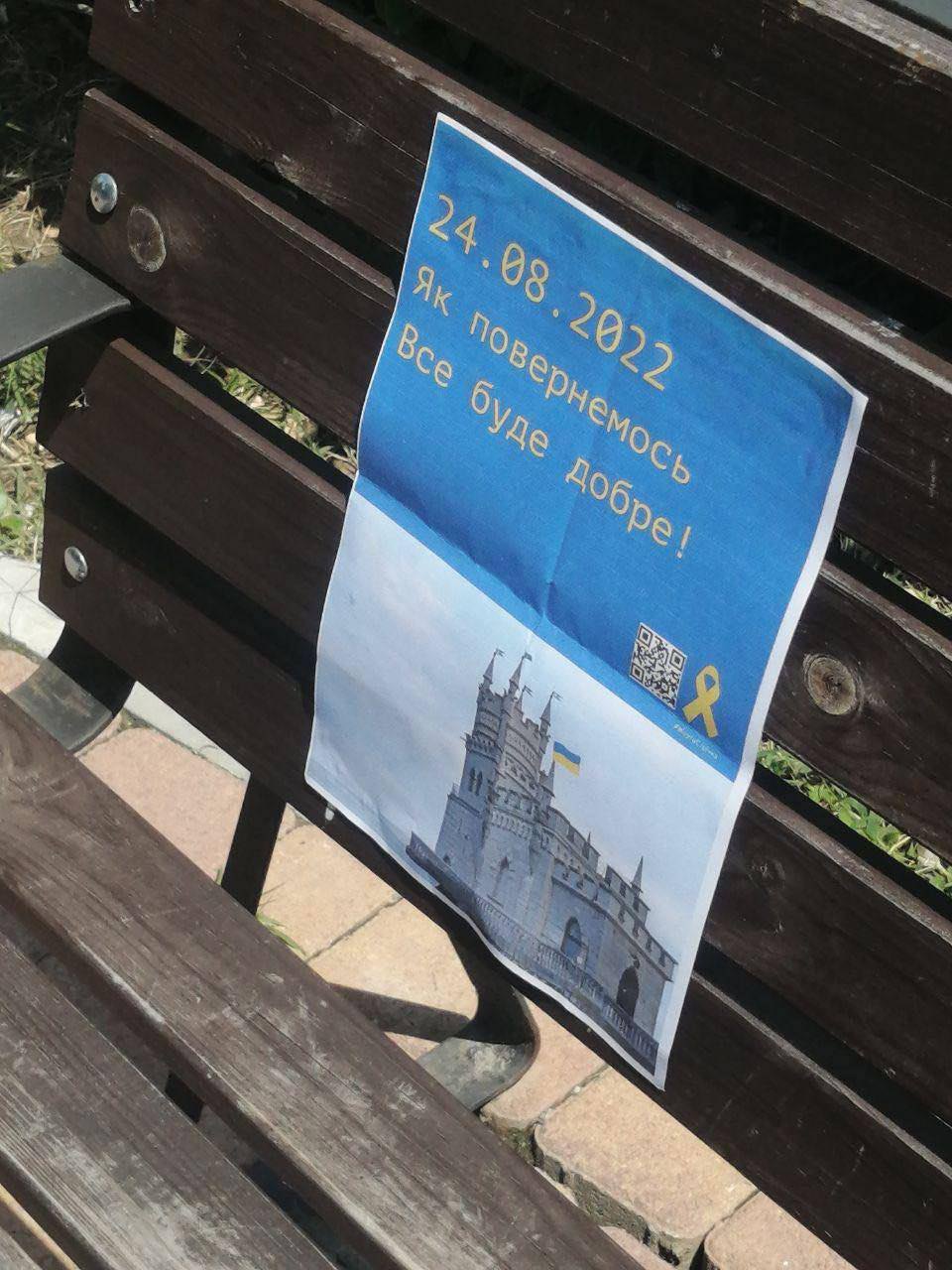 Has the crackdown on the Crimean Tatar movement in Crimea worsened with the outbreak of full-scale war?
The Russians have continued their aggressive policy against Crimean Tatars for eight years now. Most of the Majlis and Qurultay delegates are now in temporarily occupied Crimea. Unfortunately, under constant repressions.
The Russians held forced meetings with representatives of the area of compact residence of Crimean Tatars, started checking how many Crimean Tatars they could enlist in the Russian army during the war in order to then broadcast propaganda stories. The leader of the Crimean Tatar people and the head of the Majlis appealed to our citizens and urged Crimean Tatars to defect to the Ukrainian Armed Forces.
I would like to appeal to Crimean Tatars now as well: do not join the Russian army.
Let us imagine the end of the war, Ukraine has recovered Crimea. What status should the peninsula have?
Ukraine must be a strong, sovereign, unitary state, a member of the EU and NATO. We must adopt three basic laws. The first is on indigenous peoples, the second on the status of the Crimean Tatar people, and the third is to amend part 10 of the Constitution of Ukraine. Crimea should be a national-territorial autonomy within Ukraine. If we had these rights, we would not have allowed what happened in 2014.
And do you think Kyiv will be able to block any decisions and referendums on the territory of Crimea within the framework of the updated constitution you are talking about?
Kyiv is the Crimean Tatars too. They are the biggest Ukrainians on this peninsula. We want to decide the fate of Ukraine together with Kyiv, not the fate of the region.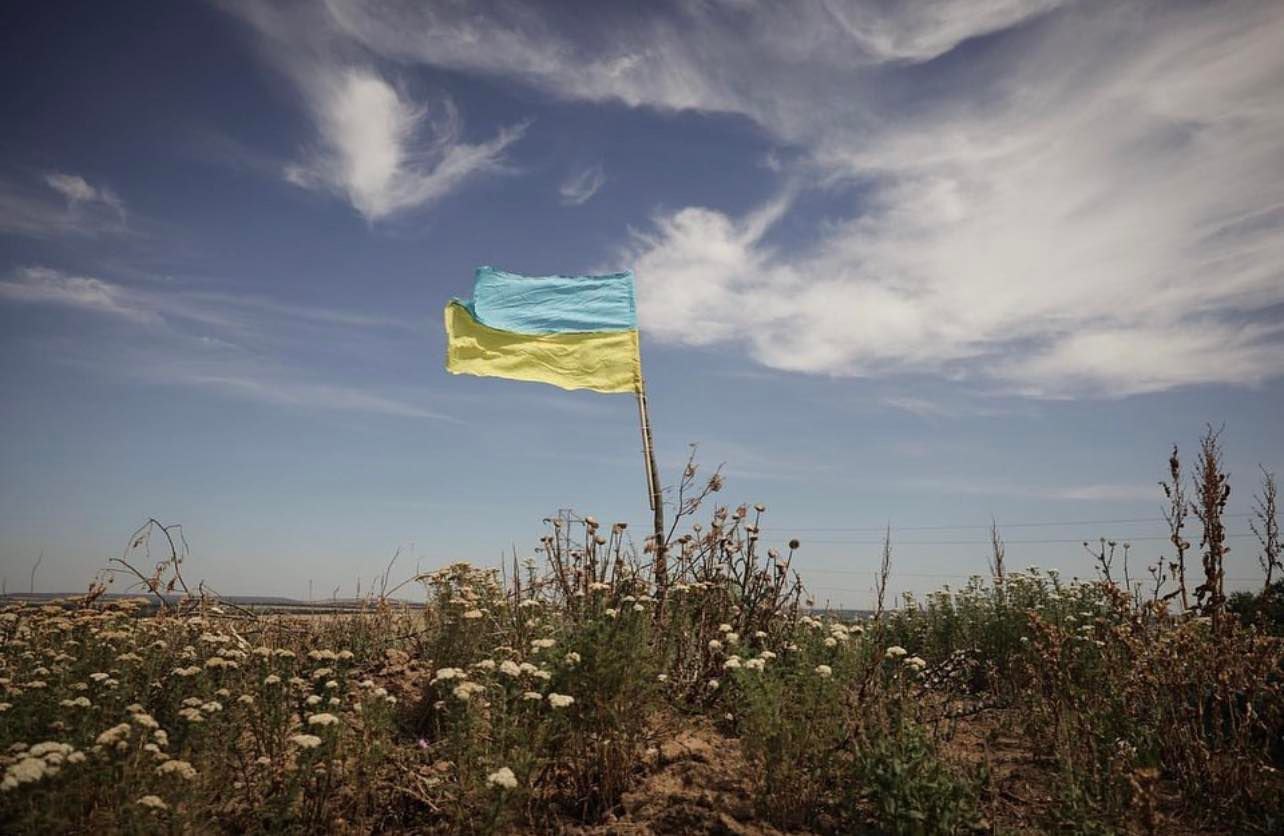 "When in Minsk we heard rumours that Yanukovych and Co. had been brought there, we told the Belarusians: if it is true and they will be present, there will be no negotiations. We were assured that they were not and would not be there."
Let's talk about the negotiations with Russia. You are one of the members of the Ukrainian delegation. Even though the negotiations are on pause, I would like to talk more about them. First of all: why do you think President Zelenskyy has appointed you as one of the delegates?
Firstly, I am an independent person, secondly, I represent the opposition, and thirdly, I have had experience of difficult negotiations since 2014 together with the leader of the Crimean Tatar people, Mustafa-aga Dzhemilyev, with the Majlis, on various issues, including political prisoners and prisoners of war. Plus I have an existential contradiction with the colonial and invasive policies of the Russian Federation as my family was deported by the Kremlin in 1944 and I spent my entire childhood in deportation.
How is the negotiation process happening technically as far as the Russian delegation is concerned? How are the roles distributed? Do the Russian representatives decide something or they call Putin straight away?
You have to look at the mandates. There are diplomats, the military, there are parliamentarians, representatives of the security services. Each of these groups looks at a specific issue, the relevant delegates start dealing with it and then they look at how to report it. It is always the person who heads the delegation who reports, and separately they report to the heads of departments vertically.
Who is Putin's true proxy in the negotiations - Medinsky or Gryzlov?
I think the Russian president has constructed a framework that is very difficult to understand. They all report on individual issues and tracks, and Putin then makes a decision.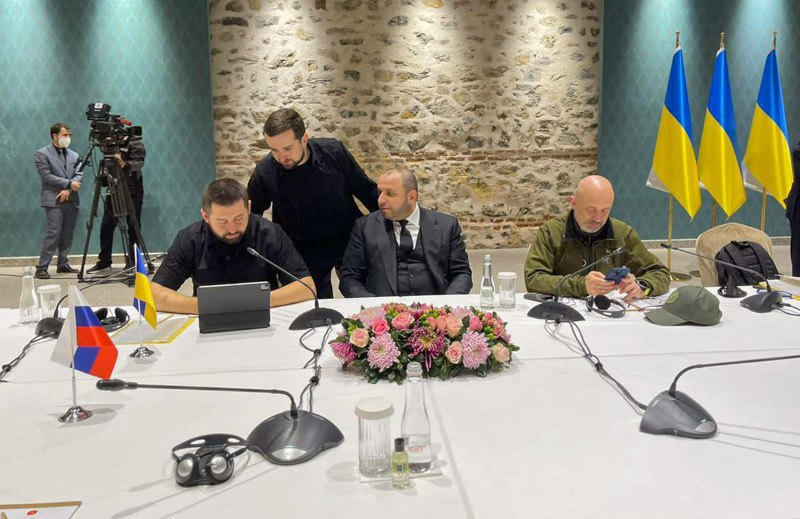 What role does Roman Abramovich play? What position is he voicing? Why was he even present at these negotiations?
Russian officials do not argue with the leader. He is a separate channel that communicates with the Kremlin in parallel.
Did he himself ask to be a discreet member of the Russian delegation?
I don't know how they made this decision. When we first arrived in Belarus, he was already there.
Is he still involved in the process or he is out?
He is involved to an extent in solving individual, rather humanitarian issues related to prisoners, the evacuation of civilians.
Did Abramovich ask for sanctions to be lifted on him?
He did not ask me.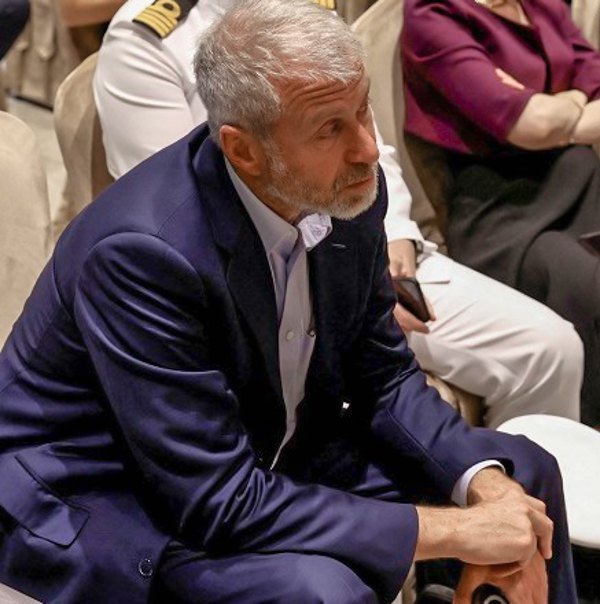 There have been rumours that the Russians delivered brought and his traitor ministers during the first stage of the negotiations, which took place in Minsk? Were they present at the negotiations or in any room near the negotiation room?
The first time we heard these rumours, we told the Belarusian side: if it is true and they will be present, there will be no negotiations. We were assured that they were not and would not be there. That was the end of it.
Medinsky and Lavrov keep repeating that Ukraine has received Russia's final offers. Is this true or fake?
This is propaganda.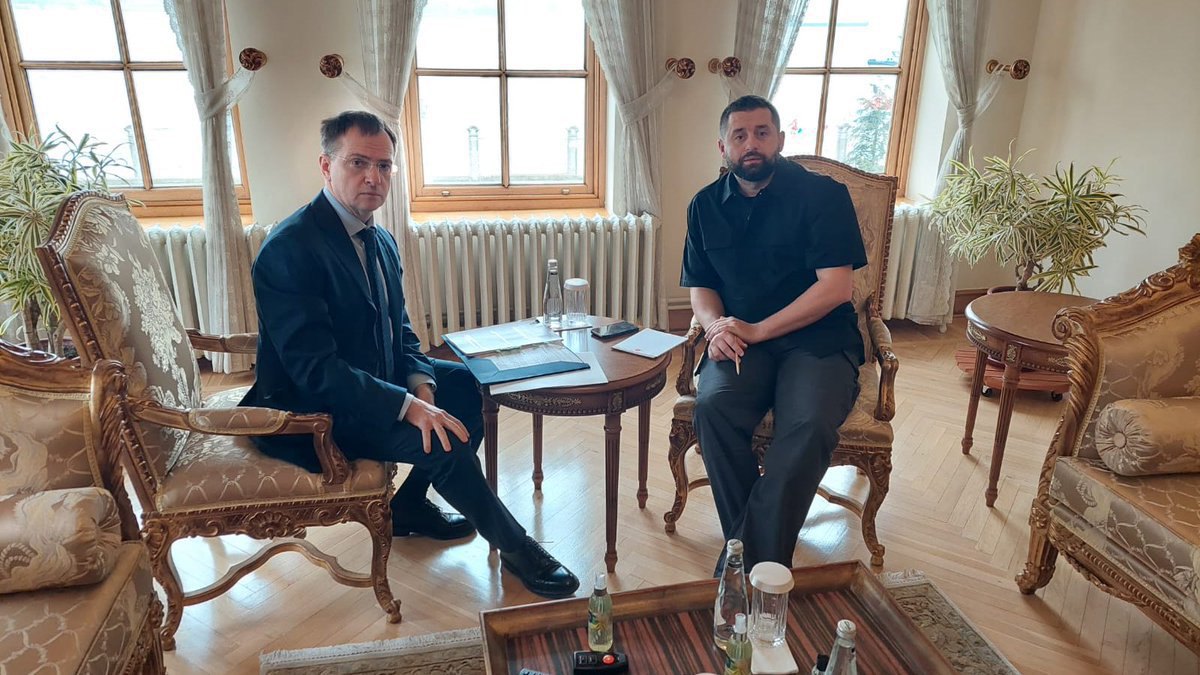 Vladimir Medinsky and Davyd Arakhamiya during one of the meetings in the framework of negotiations with Russia
"So far, the Gulf countries have refused to provide us with weapons because they think they need them themselves."
You are a special representative of the president and often negotiate with the Gulf countries. How is it that none of these rich states have imposed sanctions on Russia?
Ukraine is not involved in the political life of the region. And there are very serious political issues there, for example in Syria, Iraq, Iran, Yemen. So representatives of Yemen say: you do not care about our issues...
Do you meet Yemenis?
I did. They raised the issue of buying grain when we had not yet resumed exports. I said if you formally write us a request, we will consider it.
...Yemen is not, after all, a state that can economically influence Russia in this region.
Ukraine should strengthen its presence and public policy in the Gulf countries and the countries of the Organisation of Islamic Cooperation (OIC).
It never was...
Worldview-wise, these states and their citizens do not understand where Ukraine is in terms of international politics. Furthermore, there is a very negative anti-American and anti-European sentiment there. This is why the Russian narrative has taken hold there.
Therefore, in this respect, the people of the Gulf countries still see Russia's war against Ukraine through the prism that it is America fighting the Russian Federation. We inform them that this is not the case, that we are fighting for our independence and sovereignty.
So far, these states have decided to help us more in the humanitarian sphere. Some countries support us politically on certain issues, such as Kuwait. Now we are intensifying cooperation with all of them.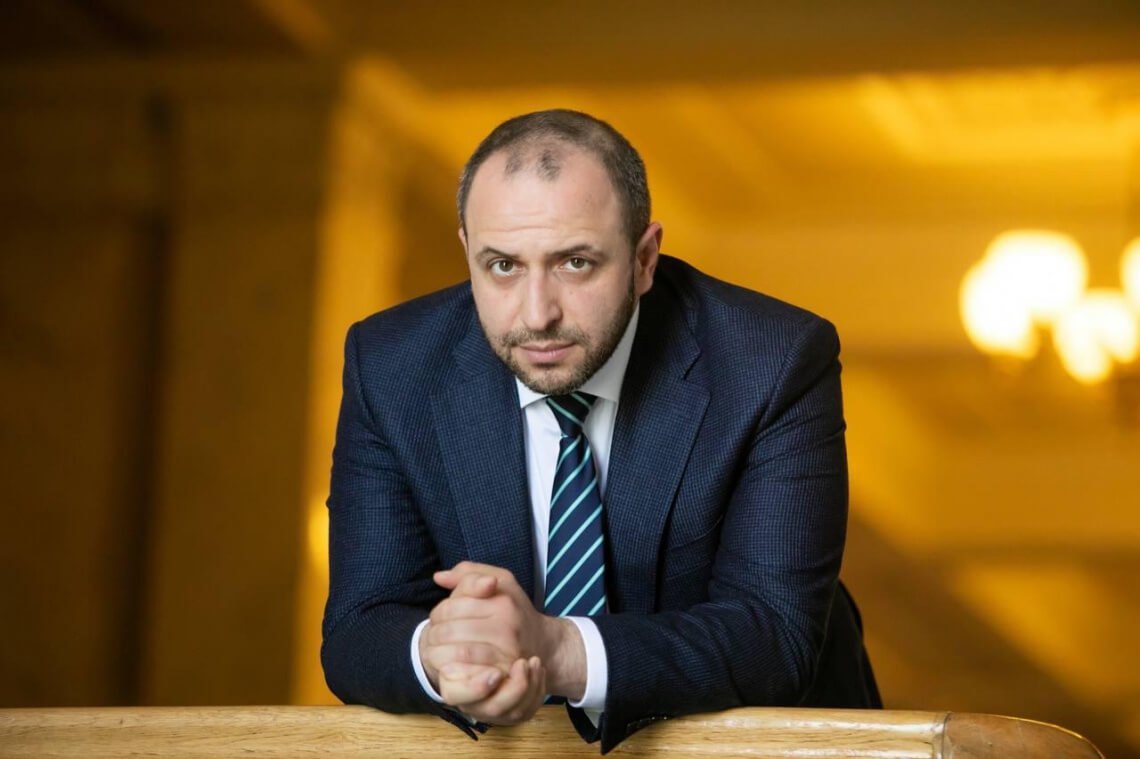 Up to a hundred planes of sanctioned Russian oligarchs are in Dubai (UAE). They cannot fly out of the country because US and European companies do not want to service them. Is Ukraine trying to have these assets impounded?
The UAE now has a very difficult relationship with the West. But still not beyond the point of triggering an even worse crisis in the region.
Russia is actively seeking offshore opportunities in the Gulf countries. Lavrov recently said that Russia and Oman have begun talks on tax cooperation, meaning capital movements. Russians are actively looking at UAE banks (to replace Swiss and British ones). Are we doing something about it?
These countries have very strong international financial centres and offer attractive conditions for investors. The financial, banking, fiscal and legal infrastructure has been built to attract foreign investment, so it may be attractive for Russians. However, so far, most business owners do not favour these countries because of the difficult climate.
...But their subordinates and money go there.
Big business is focused on the possibilities of banking services and products and, of course, on the tax conditions of transactions. Most are used to favourable tax conditions in European countries who understood the issues of Russian business and the specifics of trading Russian products.
Today, Russians are looking for favourable tax conditions in the East and in non-sanctioned countries. But these countries have less comfortable conditions, there are not enough Russian-speaking employees at financial institutions and people who understand the region, which is what they are used to in Europe. Plus, financial institutions in the Gulf countries are careful about the origin of capital and money, because they do not want to spoil relations with the USA and EU over this. Government officials or politically exposed persons (PEPs) find it all the more difficult to open accounts there.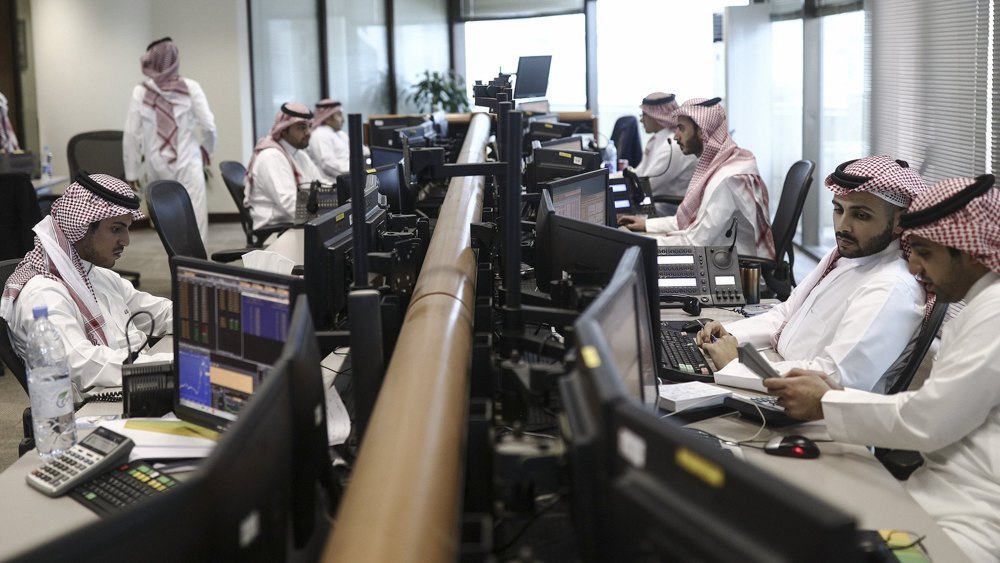 Gulf countries - such as Saudi Arabia - have a surplus of sophisticated weapons. Are there negotiations under way to obtain them?
We have been communicating with them. So far, the Gulf countries refuse to provide us with weapons because they think they need them themselves because of the conflicts in Syria, Yemen, problems with Iran and so on.
Biden has already flown there. Has anything changed?
I asked for a meeting again, some time within a fortnight we will have a consultation.
Investors from the UAE invested money in Ukraine. For example, one of the largest port operators DP World came here, Ukrainian agricultural companies were bought. What happens to these assets now?
They continue to invest, they want to invest more. DP World is a separate story, they say they want to invest further. The Gulf countries are starting to raise this issue with their counterparts in the economic bloc.
Are they going to invest big money during the war?
They are seeing that the war will now end in victory. Export issues will be raised a hundred percent, so as long as there is an opportunity to invest in infrastructure together with local partners, they will do so - there are never too many assets. There is a lot of sales on the Ukrainian market right now.
The head of the presidential office, Andriy Yermak, recently suggested that Ukraine and the foreign ministers of the Gulf countries organise a joint council to deal with food and energy issues. I am interested in the specifics: what do we want from this platform?
Yes, it is true. We will now be setting up an advisory council for interaction with the Arab and Muslim world under the presidential office. One of the tasks will be to bring our relations with the countries to a strategically new political, diplomatic and economic level. In particular, we are talking about attracting investments into infrastructure, energy and agricultural projects. Such instruments are only for the good. The Gulf countries are often monarchical states which perceive politics vertically. If they see that this structure is significant and run by the state, they will take us more seriously.