Today, 1 February, Russian occupation forces shelled Kramatorsk in Donetsk Region, Kramatorsk Mayor Oleksandr Honcharenko said.
"Russian occupiers hit a residential building located in the town centre with a missile and completely destroyed it," said Pavlo Kyrylenko, head of the Donetsk Regional Military Administration (RMA).
The enemy attack took place at 21:45.
Update 03:41. The missile strike destroyed the 4th to 1st floors of a four-story residential building within the same entrance, and parked cars caught fire, the State Emergency Service reported.
Update 06:12. The head of the Donetsk RMA Pavlo Kyrylenko said that two people were killed in the shelling, and one person, whose death was reported earlier, was resuscitated.
He added that 21 people were injured, eight were wounded, two of them in serious condition.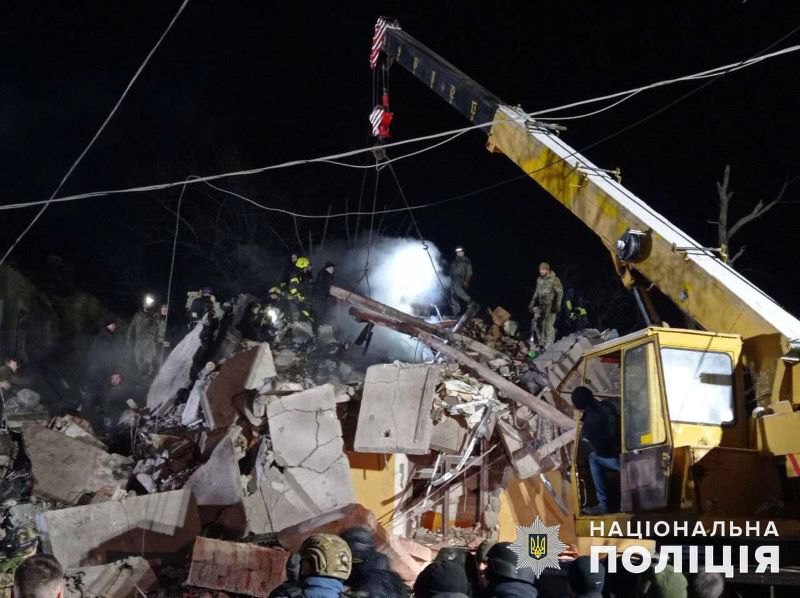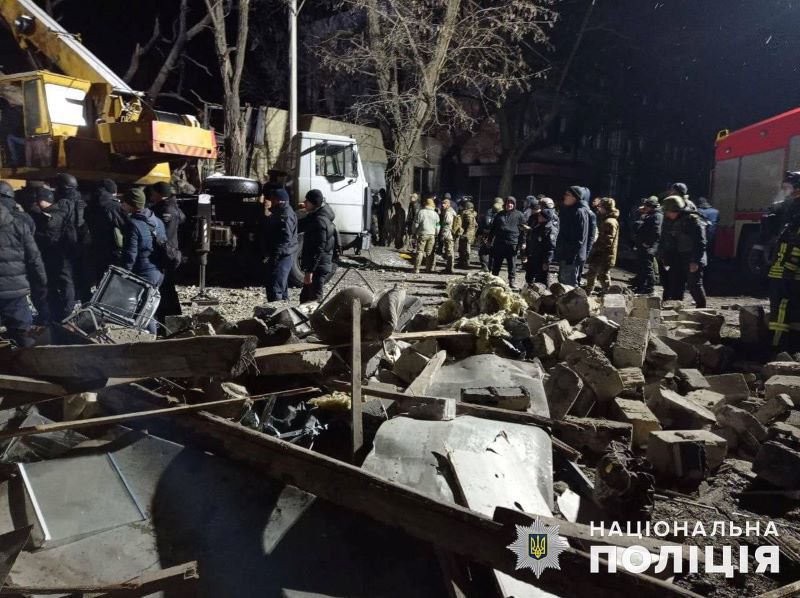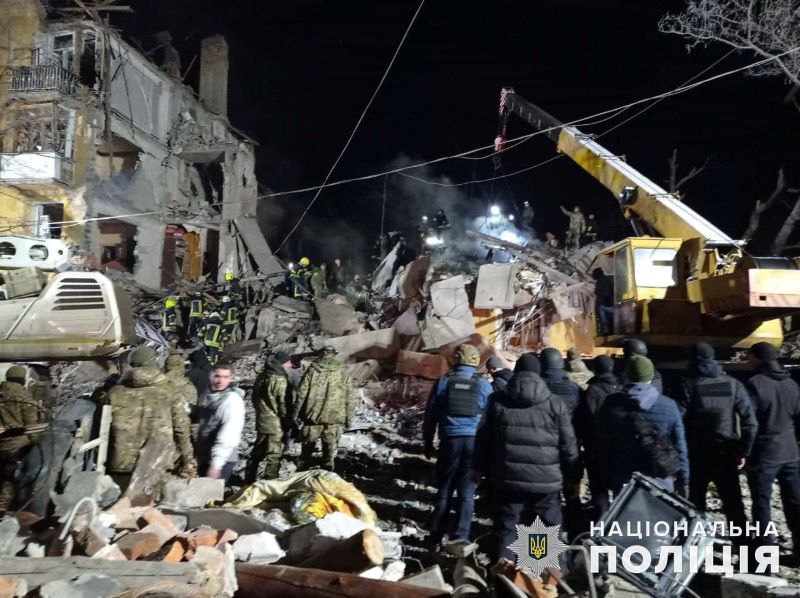 Police patrols are stationed near each damaged building. Law enforcement officers are evacuating people to a local school, where a shelter has been set up.
Primary legal qualification - Part 2 of Art. 438 of the Criminal Code of Ukraine.