What happened?
Ukraine already lacks generation. Mostly it is about evening hours. Power engineers call them "peak hours". The weather is hot: in August, the temperature reached above 30 degrees on some days.
"To cover the record consumption this summer, we are once again forced to use emergency aid from Europe. But each of us must remember that this is the last resort to ensure the balance of production and consumption in the power system," Ukrenergo said.
Emergency assistance from abroad means that the country's energy sector can no longer cope on its own. And there are only two options left: either to take kilowatts from other countries or to disconnect Ukrainian consumers. However, it has not yet come to rolling blackouts.
In August, Ukraine requested emergency assistance more than a dozen times. In such cases, Romania and Poland supply us with electricity. Less - Slovakia and Moldova. The largest amount of electricity was imported on 22 August - 3,900 megawatts. This is an absolute record.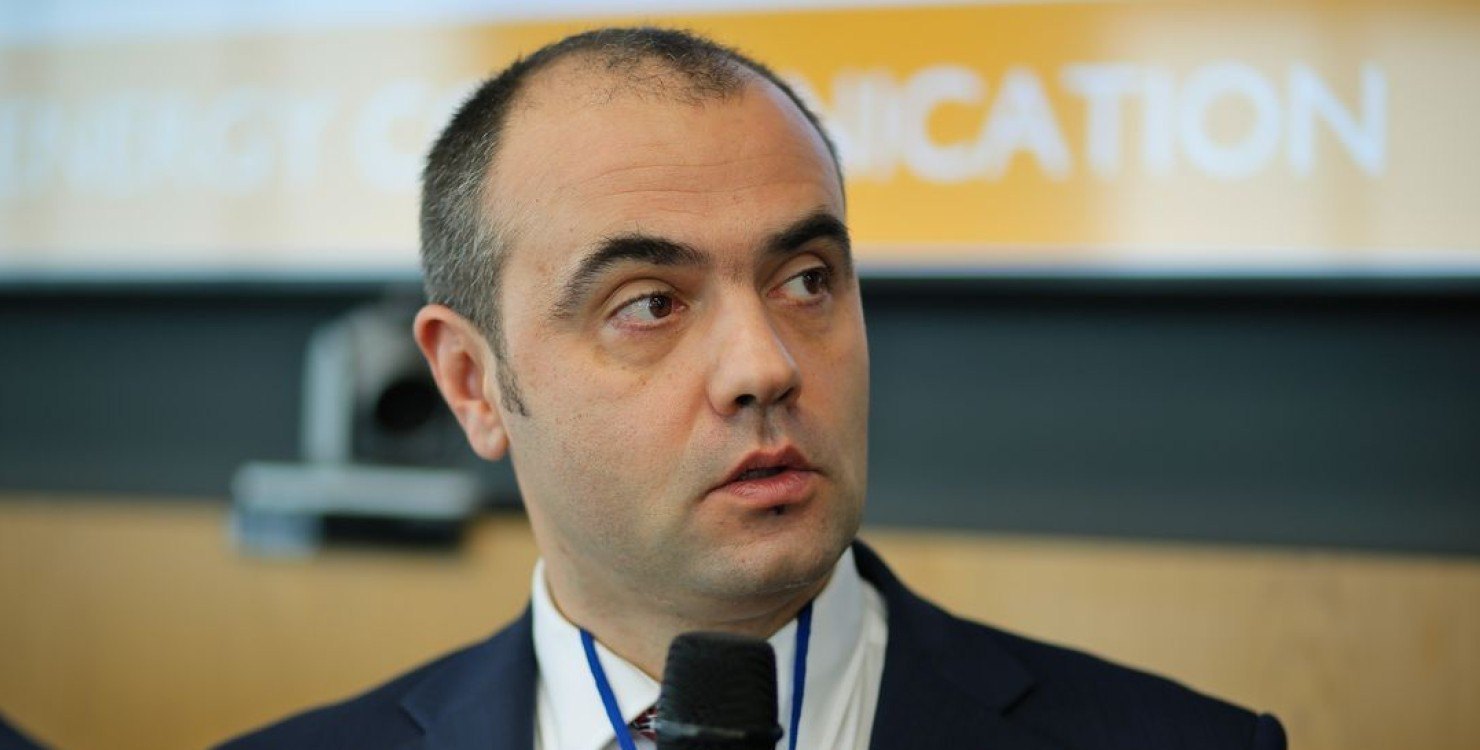 Serhiy Makohon, an energy expert and former head of the Ukrainian Gas Transmission System Operator
"To prevent rolling blackouts, Ukraine is forced to engage emergency assistance from neighbouring countries. Emergency aid is the most expensive electricity that Ukrainian consumers will ultimately pay for," said Sergiy Makohon, an energy expert and former head of the Ukrainian Gas Transmission System Operator.
The reason is not just the weather
Another reason why Ukraine has to buy electricity abroad on an emergency basis is the repairs. Restoration of energy facilities is in high gear. "In the evening, consumption in Ukraine reaches its daily maximum, and the power system needs to import electricity from Europe due to the reduced capacity of its own power plants, which are recovering from missile attacks and preparing for the heating season," the Ministry of Energy of Ukraine said. Various energy companies regularly report on the completion of repairs.
However, this is still not enough. "The emergency assistance that was involved was a sign of a shortage on certain days, in certain hours, when there was not enough available capacity. Well, it's an intense period, quite a few units are under repair. Of course, this is bad news. This means that we will enter the heating season with minimal reserves," emphasises Roman Nitsovych, Research Director at DiXi Group.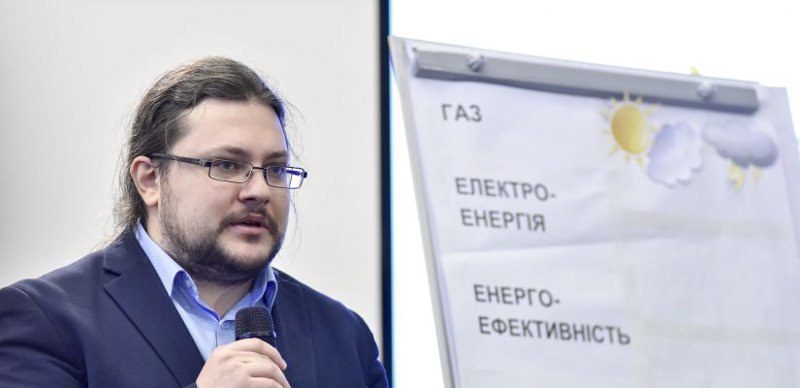 Roman Nitsovych, Research Director at DiXi Group
Nuclear power plants will bear the brunt of the heating season. It was the same last year. The Ministry of Energy said that all nuclear power units would start operating in November. Except for the largest one, Zaporizhzhya NPP, which was occupied by Russians.
The government is also relying on the production of electricity from gas. Special units are to be used as backup during Russian attacks on the Ukrainian energy sector. The Cabinet of Ministers does not disclose their capacity and number.
"In general, our power system is not working by about 4%. We lack our generation. That is why there are two options in this case. Either limit consumers or import. Imports are always expensive. If we hadn't had so many generating facilities and so much distribution damaged, the situation would have been completely different. This is normal for summer, for this season. I don't see how we can replace the deficit at the moment," explains Tetyana Boyko, coordinator of housing and energy programs at the Civil Network OPORA. Therefore, consumers are urged to save electricity. This is the only way to avoid both emergency aid from abroad and potential power outages. At least in the summer.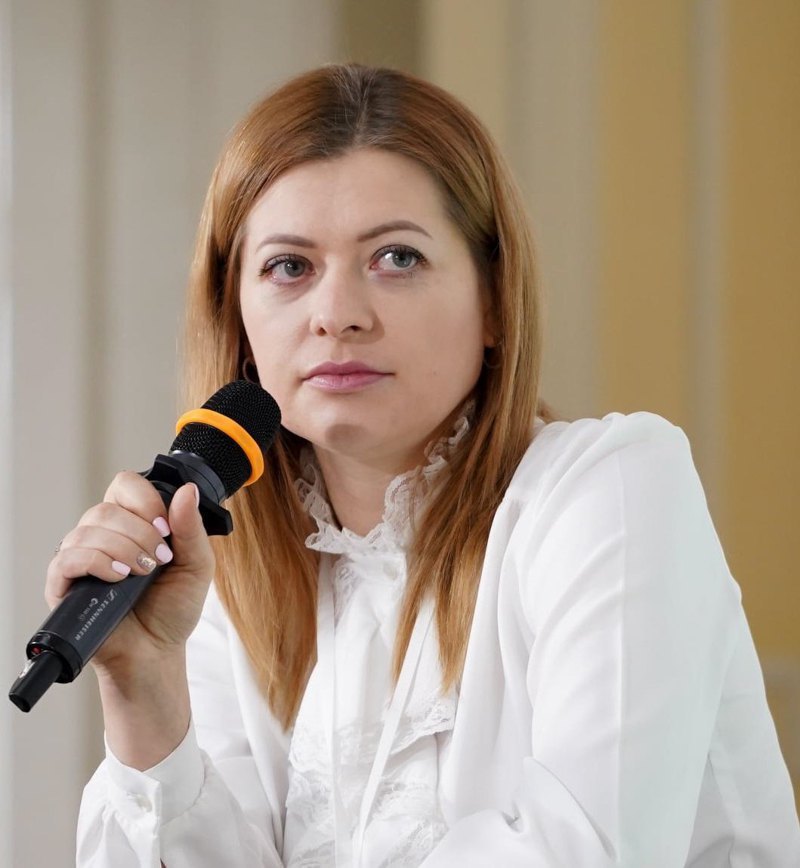 Tetyana Boyko, coordinator of housing and energy programs at the Civil Network OPORA
"How to conserve electricity and thus help the Ukrainian power system. Install a multi-zone meter. This will not only save up to 50% of electricity at night, but also unload the grid during peak hours. Therefore, turn on energy-intensive appliances such as air conditioners, boilers, and washing machines from 11:00 p.m. to 7:00 a.m.," recommends Stanislav Yatsenko, an expert at a private energy company.
The issue price 
Emergency electricity imports are very expensive for a country, especially in times of war. Electricity prices in the European Union are already significantly higher than in Ukraine. And the urgency of the situation adds to the price.
"The cost of emergency aid is 30% to 100% more expensive. Without a resolution of this issue, Ukraine will unfortunately face an extremely unpleasant choice - to switch to regular schedules of scheduled outages across the country or to import electricity at the highest price of all possible options for emergency aid (not that even this option will be available all the time," said Volodymyr Omelchenko, director of energy programs at the Razumkov Center.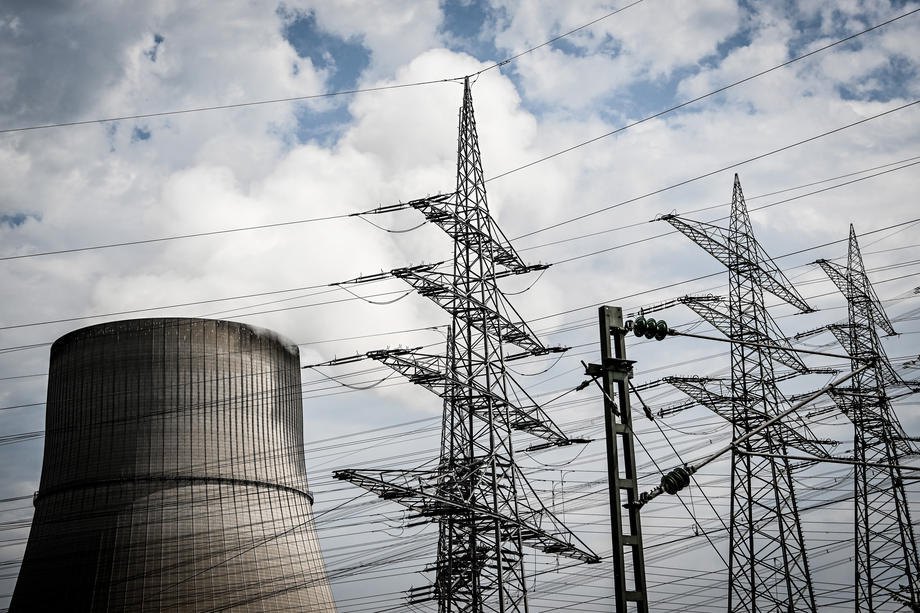 Emsland Nuclear Power Plant, Germany, 25 July 2022
Even without Russian shelling, Ukraine will not have enough electricity in winter, Ukrenergo emphasises, so it will have to buy it abroad. Probably more than 1 gigawatt of current - this may be the additional need in case of severe frosts. This is about the amount of power generated by one nuclear power plant unit.
"If we take the working days of last week (August 21-25), the price on the day-ahead market in Slovakia was on average 25% higher than in Ukraine. The price of electricity on the day-ahead market in Poland was even higher than in Slovakia. That is why, during this period, the Ukrainian power system did not have sufficient volumes of electricity imports to balance the power system," Ukrenergo explains. This is why we had to ask for much more expensive emergency assistance.
What to expect in autumn?
Preparations for winter are going according to plan, the government says. However, sometimes different departments give other figures.
"There is absolutely no information to draw any conclusions. This is the problem. Because, in fact, under the pretext of secrecy, this information has to be collected bit by bit. And very often this information contradicts each other," notes Makohon.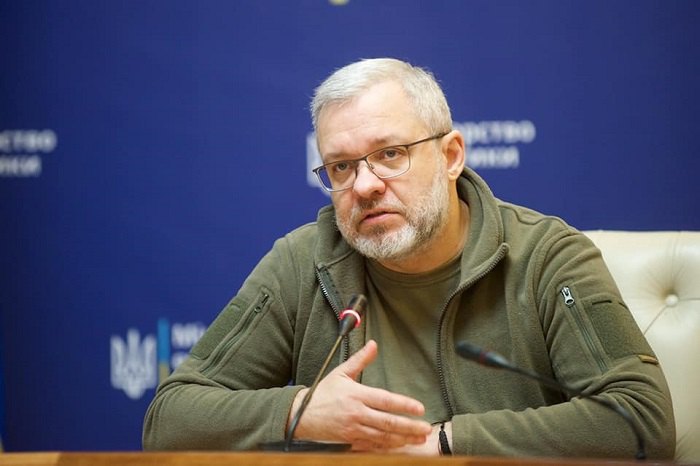 Energy Minister German Halushchenko
"The power system will be ready for the winter, we have all the necessary resources to get through the heating season without power outages. But we cannot rule out the consequences of enemy terrorist attacks, which we cannot predict. The enemy's goal is to achieve a blackout in Ukraine," said Energy Minister German Halushchenko.
However, the government officials are still confused about the repair reports. Minister of Community Development, Territories and Infrastructure Oleksandr Kubrakov managed to report: "Ukraine has managed to restore all the units of thermal power plants damaged by Russian shelling. The National Commission for the Regulation of Public Utilities was surprised by these figures and refuted them. According to the data presented at a meeting of the Cabinet of Ministers, 24 units of thermal power plants have either been repaired or are undergoing repairs. This is slightly more than half of their total number.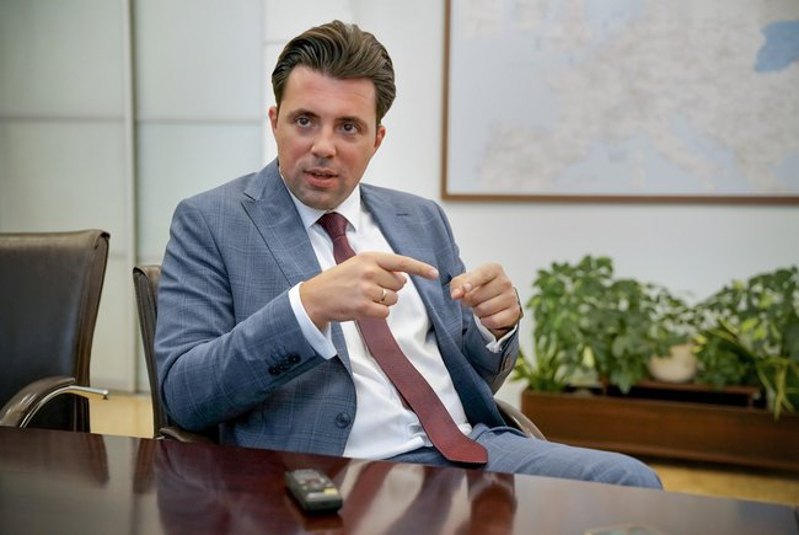 Ukrenergo CEO Volodymyr Kudrytskyy
"This threat [of blackouts] depends on the scale and nature of shelling or attacks against the energy system that the enemy may carry out next winter. We cannot know this for sure, we cannot know the plans of the Russians, so we must prepare for difficult scenarios," said Ukrenergo CEO Volodymyr Kudrytskyy.
The most difficult situation with repairs is in the frontline areas and along the border with Russia.
Regions are preparing for the worst
Lviv Mayor Andriy Sadovyy suggests that the city may be left without electricity for a month or even two: "I emphasise once again: we need to prepare for very difficult periods. At the beginning of 2022, Ukraine's power system had a seven-fold reserve of electricity, and today we have a two-fold reserve. It can be lost very easily. Lviv has a certain margin of safety in terms of utilities. However, it will be difficult to survive without electricity."
Some regions have already begun to prepare blackout schedules. In particular, Poltava Region is expected to experience power outages in autumn and winter. "Schedules of power outages have been developed for six stages. We have also developed schedules of restrictions for industrial consumers. We have 12 modular boiler houses ready for operation. The work continues. The enemy will not be able to break us!" wrote Dmitry Lunin, head of the Poltava Regional Military Administration.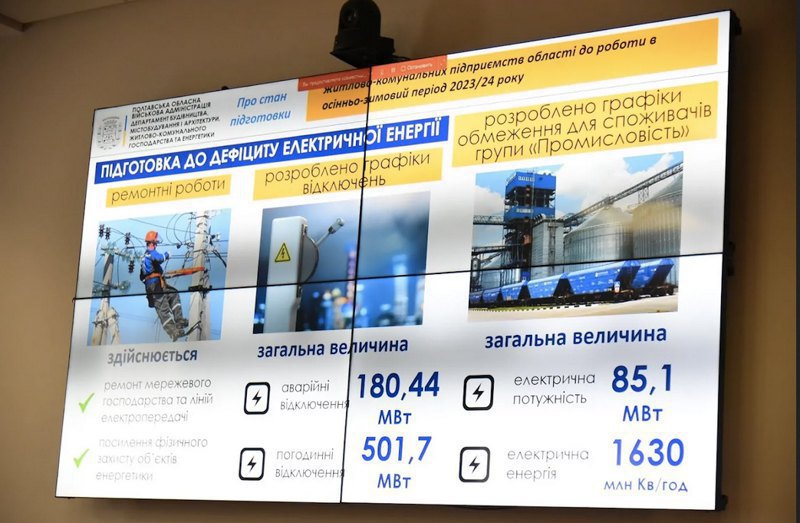 The Association of Cities complains about the government. They argue that communities do not have enough money to prepare for the winter, as the government owes the regions 36bn hryvnas: "This is the result of a moratorium on tariffs, which in the past heating seasons were kept in check for residents by local governments under memorandums with the state authorities and by law. Tariffs were not raised, and district heating companies survived the last heating season solely due to support from local budgets."
The Association emphasises that these 36bn could be used by communities to prepare for a difficult winter. But even under such conditions, it seems that not all communities want to redistribute their budgets. The country has been shaken by a wave of questionable procurements, tenders, and repairs, such as paving in Kyiv or reconstruction of a fountain in Chernivtsi, which are unlikely to help cities survive the second military winter more easily.