A meeting of the Contact Group on Ukraine's Defence has begun in Germany. As usual, the meeting is chaired by US Secretary of Defence Lloyd Austin.
He is joined by General Mark Milley, Chairman of the Joint Chiefs of Staff. Ukraine is represented for the first time by the new Defence Minister Rustem Umerov.
At the beginning of the meeting, Austin thanked the previous Ukrainian Defence Minister, Oleksiy Reznikov, for his contribution to the fight for the free world. He congratulated Umerov and promised to work closely with him and his team.
"Ukraine's counteroffensive is well underway," Austin said in his opening remarks.
He added that about 50 countries are participating in today's meeting.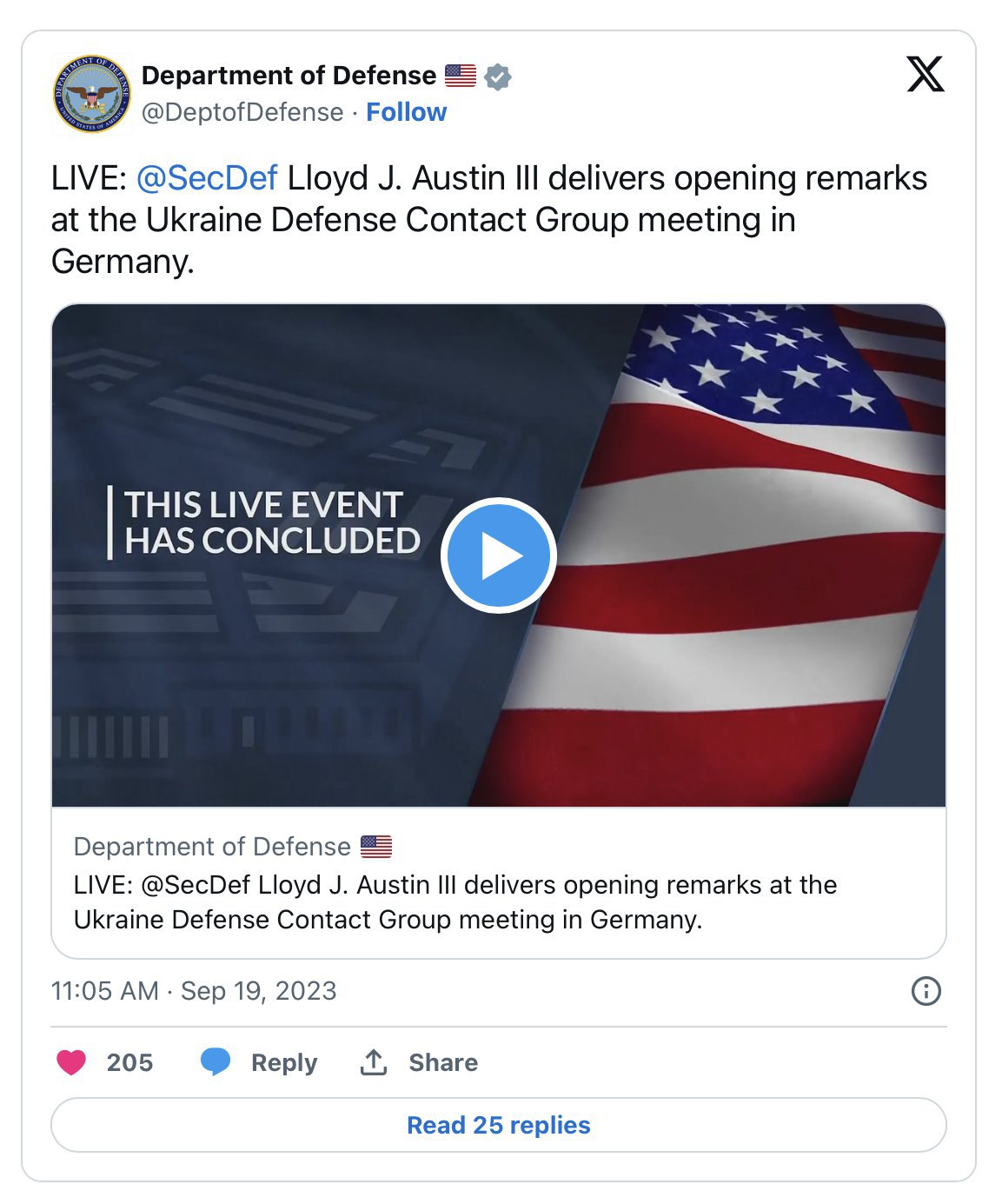 This is the 15th meeting of the Contact Group on Ukraine's defence. The previous one was held in July and focused, in particular, on strengthening air defence.
Yesterday, Austin said that the 15th meeting would focus on further security assistance and increased support for Ukraine in its struggle to defend its sovereignty.