On the night of 20 September, the Russians used Shahed-136/131 combat drones. In total, launches of several groups of combat UAVs were recorded (approximately 24 according to preliminary data) from the southeast and north directions.
This information is reported by the Ukrainian Air Force on Telegram.
As a result of the combat operation, 17 "Shaheds" were destroyed by air defence along their flight route within the Sumy, Poltava, Kirovohrad, and Dnipropetrovsk Regions.
To repel the attack, anti-aircraft missile troops, fighter aircraft of the Ukrainian Air Force, units of mobile fire groups of the Ukrainian Armed Forces, and other means of impact were used.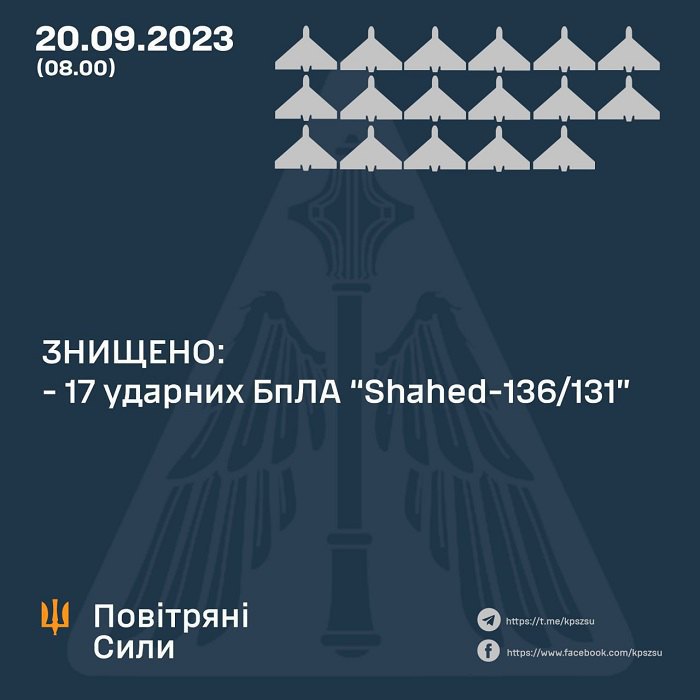 There were several impacts on an oil refinery plant in the Poltava Region, resulting in the temporary suspension of its operations. Relevant services are currently working at the site.
This night, the Russians repeatedly attacked the Poltava Region with drones. As a result of a hit on the oil refinery plant in Kremenchuk, a fire broke out, temporarily halting the plant's operations. Fortunately, no casualties were reported.