In the occupied Crimea, explosions were heard in the vicinity of the Belbek military airport on 20 September. This information was reported by Radio Free Europe/Radio Liberty (RFE/RL).
Reports of air defence activity were also made in the area of the town of Chornomorske. Movement of vehicles across the Crimean Bridge, which is controlled by the occupiers, has been stopped.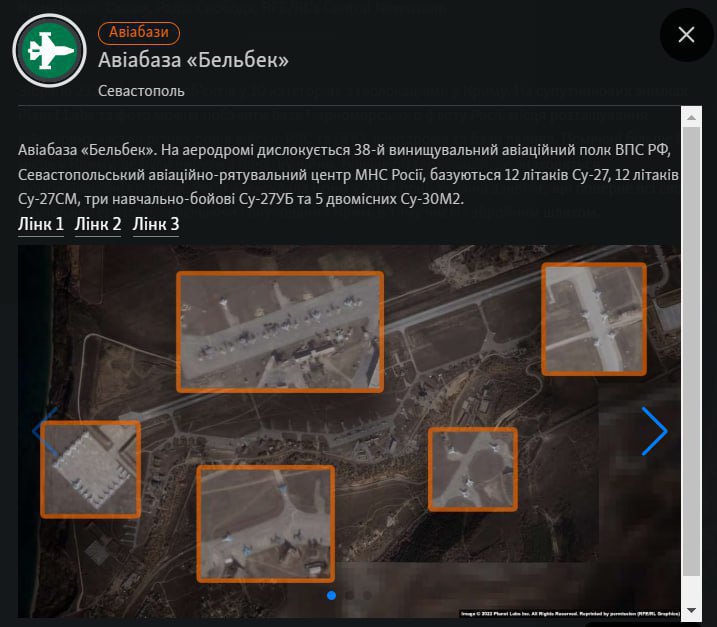 Videos depicting rockets allegedly flying over Crimea were shared on social media. Initially, the occupiers claimed to have shot down two drones in the Sevastopol and Kacha regions but later stated that they were missiles. They assert that the attack was repelled.
In addition to Belbek, according to eyewitness accounts, explosions were heard near the Kacha airport.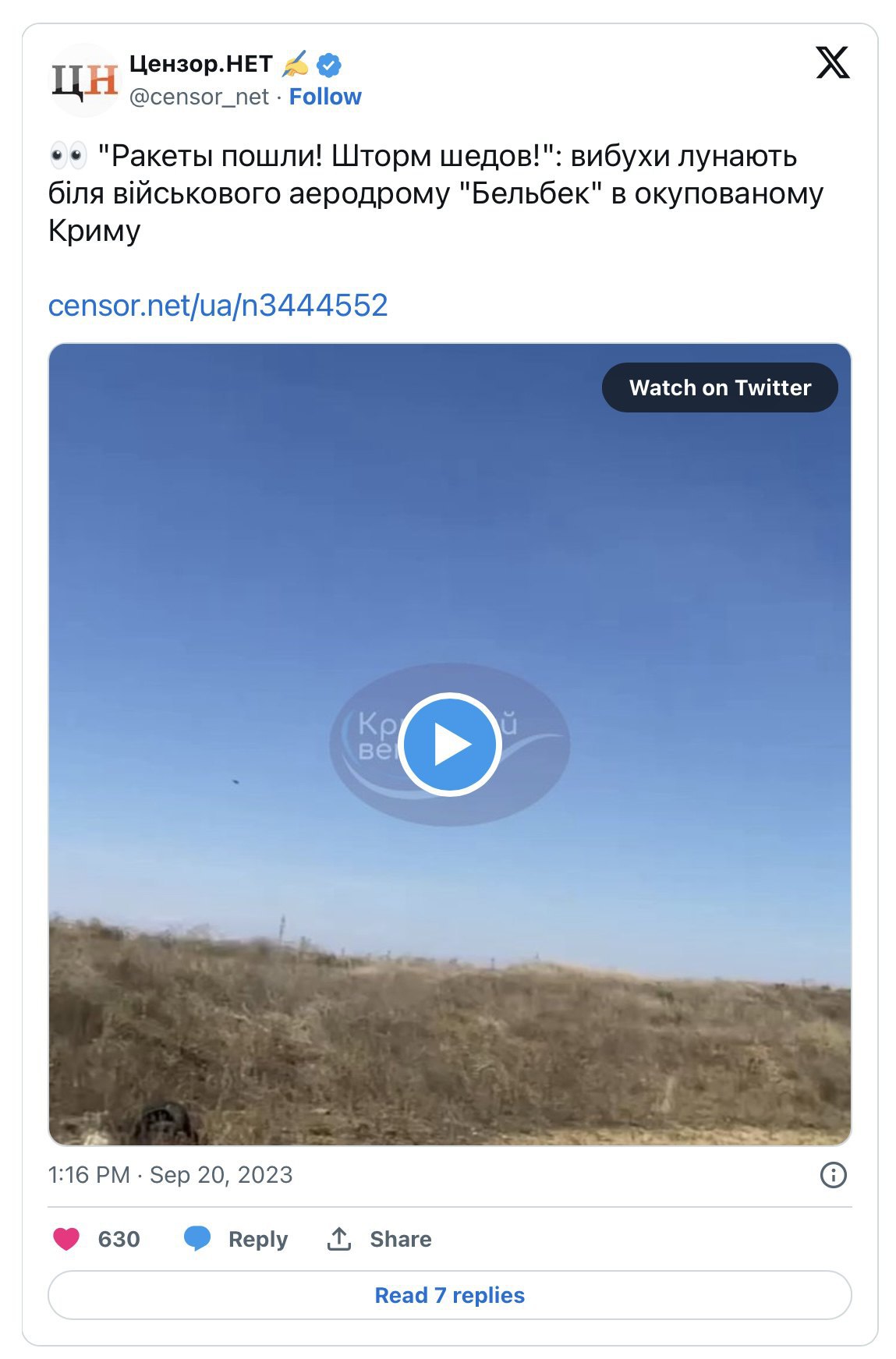 Censor.net/screenshot from X
Explosions at the Belbek military airport, used by the occupiers, have occurred before. Last year in August, a fire broke out there after explosions, and it was also on fire in October.