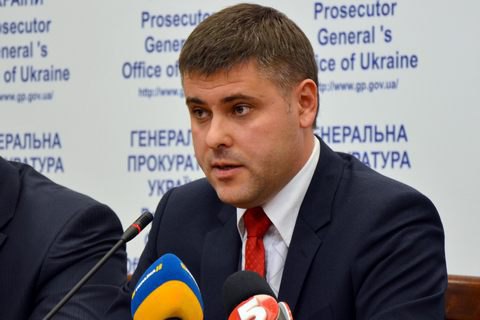 The Prosecutor-General's Office, as well as the National Anticorruption Bureau of Ukraine (NABU), have no jurisdiction to open an investigation against President Petro Poroshenko. In addition, a preliminary analysis by the PGO specialists found no corpus delicti in the actions of Poroshenko during the registration of offshore companies in the British Virgin Islands.
PGO prosecutor Vladyslav Kutsenko said the information circulated by the media "was studied by Prosecutor-General's Office experts, who found no crime in it."
Kutsenko said the PGO should not be involved in this case, he said, adding that Ukrainian MPs asked the PGO to start a probe following media allegations.
Meanwhile, Article 111 of the Constitution provides that the investigation against the president may be held only by a temporary investigative commission of a special prosecutor and special investigators. The PGO has no such jurisdiction, Kutsenko stressed.
In 2003, the Constitutional Court ruled that a criminal case cannot be opened in respect of the incumbent president of Ukraine.
Petro Poroshenko found himself at the whirlpool of a scandal after the publication of the journalist investigation on the basis of a Panamanian offshore data logger. It turned out that in the summer of 2014, Poroshenko registered a company for the transfer of his confectionery business in the jurisdiction of the British Virgin Islands. The media accused Poroshenko of failing to declare 1,000 dollars worth of shares in the company, procrastinating with the transfer of Roshen business to a blind trust, and the intentions to evade the payment of taxes in Ukraine in the course of the sale of the corporation.