Ukraine has tracked down four paintings which were stolen from a museum in Hoorn, the Netherlands in the early of 10 January 2005, Foreign Minister Pavlo Klimkin and SBU chief Vasyl Hrytsak said at a briefing on 14 April.
"We got hold of the first painting, Floris Gerritsz van Schooten's Keukenstuk (Kitchen Scene) of the 17th century, in early March 2016. We recovered the second painting as a result of a search operation several days before the referendum [on the EU-Ukraine association agreement]. However when we reported our findings to the president, it was decided that we should go until the end. And today, after lunch, we received two more paintings. One of them is Vrouw Wereld by Jacob Waben, painted in 1622. The second one is Terugkeer van Jefta also by Jacob Waben. It was painted in 1625," Hrytsak said.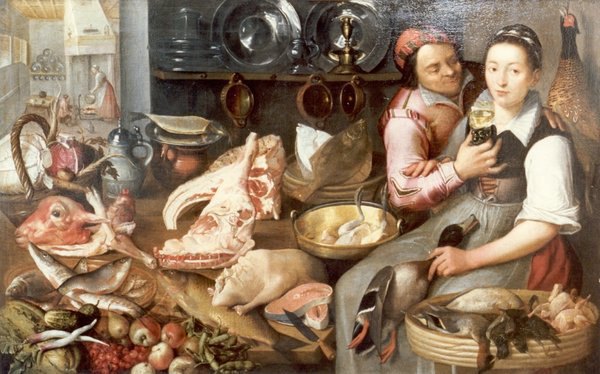 He said that the paintings, whose search had taken four months, would be returned to the Netherlands.
The scandal erupted in early December 2015 when the Netherlands accused Ukraine of extorting 50m euros for the return of the painting stolen from the Hoorn museum in 2005. A museum representative suggested then that the paintings ended up with the Ukrainian volunteer battalion OUN.