Klitschko to step down as chair of Petro Poroshenko Bloc
The law on public service bans top-ranking public servants from having party affiliation.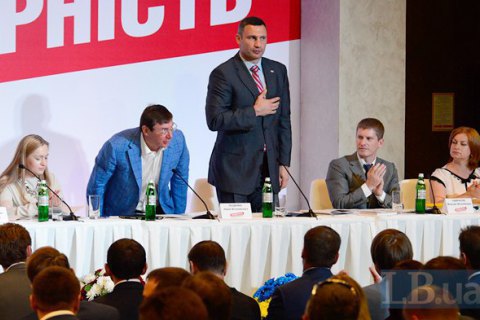 The mayor of Kyiv and head of the Kyiv city administration, Vitaliy Klitschko, will not remain the head of the Petro Poroshenko Bloc-Solidarity party as it is prohibited by the law on public service.
"This issue will be discussed at the party congress. It's too early to speak about his successor," said a deputy head of the PPB faction in parliament, Oleksiy Honchaerenko.
Ihor Hryniv, who was appointed the chairman of the PPB faction on 16 May, may become the new chairman of the party. Hryniv told the media he knew nothing about this.