Poland appoints ambassador to Ukraine
Foreign Minister Witold Waszczykowski on behalf of the president delivered nominations to two new Polish ambassadors.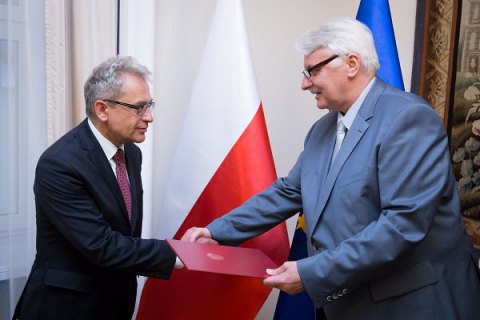 Witold Waszczykowski and Jan Pieklo
The Polish Foreign Ministry has officially appointed a publicist and the director of the Polish-Ukrainian Cooperation Foundation, Jan Pieklo, as new ambassador to Ukraine.
Włodzimierz Marciniak was appointed Polish ambassador to Russia, the ministry said on its website.