Self-Help walks out of session hall, demands vote on MP Novynskyy
The faction demands an immediate vote on the opposition MP.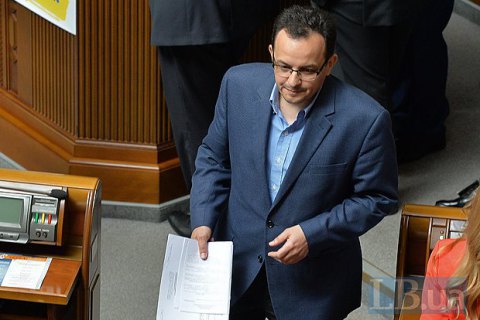 The faction of the Self-Help (Self-Reliance) party left the parliament session hall in protest on 6 December.
Speaking from the rostrum, faction leader Oleh Berezyuk said they were demanding a vote to enable Opposition Bloc MP Vadym Novynskyy to be investigated, which would require lifting his immunity from prosecution.
Berezyuk said his faction would not return to the session hall unless Novynskyy's issue is put to vote.
Earlier, Self-Help walked out of the session hall pending consideration of the bill on the remuneration for antiterrorist operation troops.
Parliament cannot debate the issue before the regulation committee considers the PGO motion on Novynskyy and issues respective recommendations.