The Security Service of Ukraine (SBU) has said that it has exposed a multi-million embezzlement by former executives of the state enterprise Ukrkhimtransamiak, one of the largest transporters of ammonia in the former USSR.
Law enforcers have found that in 2012-2015, one of the company's executives transferred considerable sums of money to a number of dependent firms on fake contracts to supply equipment and maintenance works for ammonia transport, the SBU said on its website on 5 December.
The searches in the Kyiv offices of the company and homes of the suspects revealed documentation that proves the involvement of officials in the embezzlement of public funds, and large sums of cash in foreign currency.
The SBU has published several photos of searches in the home of suspects.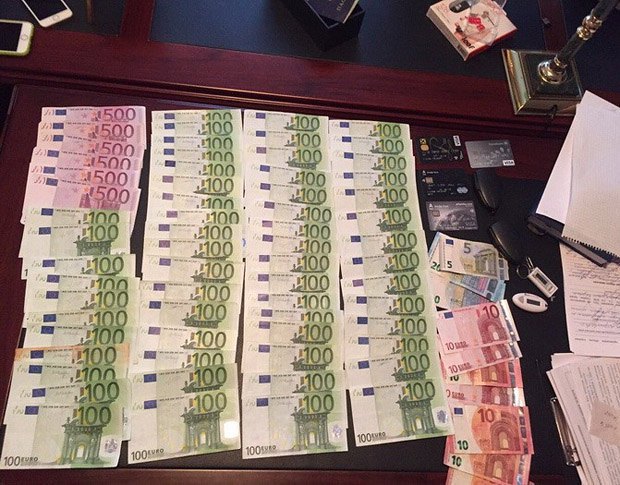 State-owned Ukrkhimtransamiak was established in 2001 by a merger of ammonia transport companies.
The company's CEO Viktor Bondyk was dismissed on 15 June over financial irregularities and failed contractual obligations.
Bondyk was appointed Ukrkhimtransamiak's CEO in February 2007. He was a member of the Donetsk regional council and a brother of former MP from the Party of Regions, Valeriy Bondyk.
Viktor Bondyk came in the limelight after the construction of a 13-metre-high fence around his house in the city of Bucha, Kyiv Region.