Ukrainian chess player Vasyl Ivanchuk of Lviv defeated world champion Magnus Carlsen at the Rapid World Championship in Doha, Qatar on 27 December.
"Just now, Vasyl Ivanchuk of Lviv beat Magnus Carlsen at the World Rapid Championship, while Anton Korobov of Kharkiv defeated one of the best blitz players, Leinier Dominguez," Ukrainian Chess reported on Facebook.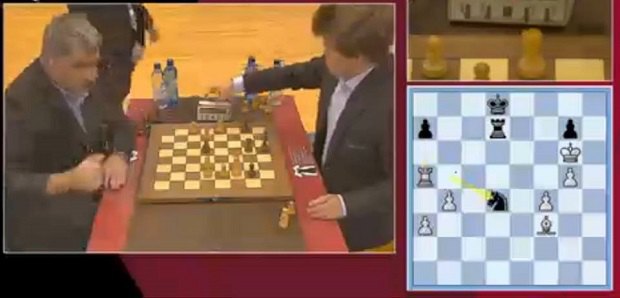 The Rapid World Championship is a 15 rounds Swiss event with a time-control 15 minutes+ 10 seconds additional time per move, starting from move 1. The event will be played on three days with five rounds each day. The total prize fund is 200,000 dollars of which the winner will receive 40,000 dollars.
In June, Kharkiv chess player Anna Ushenina won the European Chess Championship.