The Cabinet presented a medium-term priority action plan for the period up to 2020 at a government meeting on Wednesday, 28 December.
The action plan was designed based on the sustainable development strategy Ukraine-2020, the program of action of the government, the Association Agreement with the European Union, the coalition agreement, and the international obligations of Ukraine.
The document identifies five main priorities (economic growth, good governance, human capital development, the rule of law and fight against corruption, as well as security and defence) and 85 priority areas.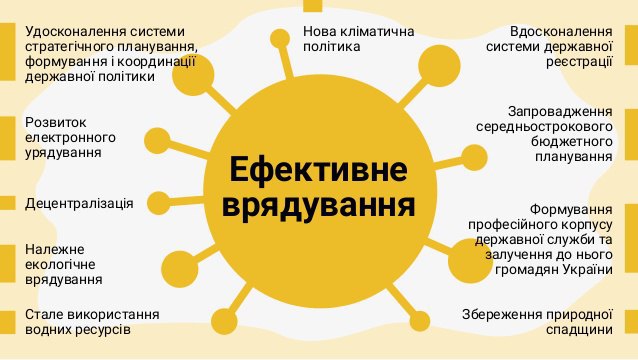 "This plan outlines what we are going to do in the economy to make it grow, how to governance needs to be improved in our country, so that government at every level was more professional, what needs to be done in security and defence sector, how we are going to develop the human capital, how we will provide services for the people to feel themselves comfortable in the environment they live in, how we are going to raise social standards, and what wages people will receive," Groysman said during the presentation of the program.