Viktor Pinchuk
The story of someone in Ukraine suggesting Russia should be pacified gets almost daily updates. Before the New Year, oligarch Viktor Pinchuk in his opinion piece for the Wall Street Journal said Ukraine must make "painful compromises" with Russia - to deoccupy Donbas and restore economic ties with Russia, he suggested that Ukraine should drop NATO and EU bids and take the Crimea issue off the table.
Several days later, former Ukrainian diplomat Vasyl Filipchuk in the press elaborated on the concept in his article entitled "Nine steps to regulating the conflict with Russia".
The Ukrainian authorities responded with the statement by Deputy Prime Minister for European and Euro-Atlantic Integration Ivanna Klympush-Tsyntsadze and the article by a deputy head of the Ukrainian presidential administration, Kostyantyn Yeliseyev, in that very Wall Street Journal.
Pinchuk's initiative was predictably criticized. He was reminded that Russia waged its military aggression when Ukraine was neutral, and that European integration is not so much a goal in itself as a beacon and a roadmap for transformations inside the country.
Yeliseyev's article outlined Ukraine's official position in three clear "red lines": there will be no trade in the territory, be it Crimea or Donbas; there will be no elections in Donbas with "Russian boots on Ukraine's soil"; and there will be no reversal in European and Euro-Atlantic integration of Ukraine.
"Compromises on Russia's terms are the wrong policy. As one of the new US administration's heavyweights once said: 'history teaches that weakness arouses evil.' This has never led to sustainable peace nor saved lives. On the contrary, it has always fueled more aggression and human suffering," Yeliseyev concluded in his article.
Read: Poroshenko set to snub Ukrainian Lunch in Davos
Overall, that is when this discussion by correspondence could have been finished. However one should admit that the Pinchuk-Filipchuk articles achieved a certain goal: they activated the virus in the international and Ukrainian information space that it is possible to discuss capitulation – now this discourse is no longer considered unacceptable in Ukraine.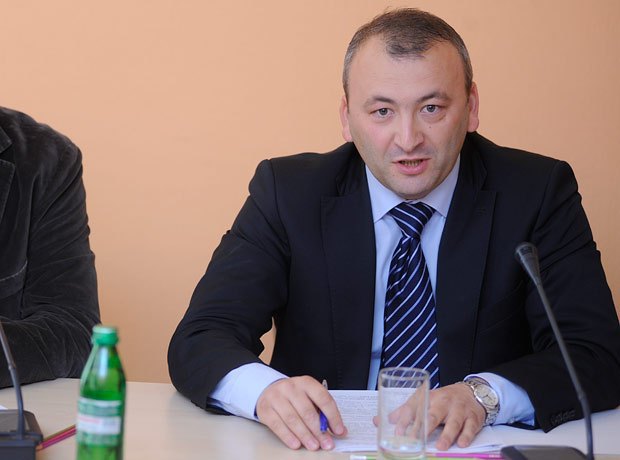 Vasyl Filipchuk
Of course, I would like to believe that the Pinchuk-Filipchuk articles are a part of the multi-faceted plan and a publicity stunt ahead of the Davos lunch – using the media to define the agenda of the meeting, the organizers are luring representatives of the new US administration (or Henry Kissinger, who will act as an intermediary between the USA and Russia).
And if it is not so and both had other interests in mind, there is a question about the reasons for the hopes of these calls' authors to pacify the aggressor.
Empty promises
I would like to remind the initiators of capitulation to Russia the time after 2010 when Moscow, being happy about Viktor Yanukovych's victory in the presidential election, promised Kyiv many bounties and a heap of joint projects: to start building a bridge across the Kerch Strait, jointly manufacture aircraft and cooperate in other sectors of economy, and ensure free access of goods within the framework of the CIS free trade zone (including equal terms on energy prices). It even promised to let some Ukrainian TV channels broadcast in Russia.
However over the four years of "brotherhood", up until the Revolution of Dignity and Yanukovych's escape to Russia, Moscow has not delivered on any of these promises despite all the sweet talk. What is more, Ukraine signed the humiliating Kharkiv agreements on the continued stationing of the Russian Black Sea Fleet for another 25 years in exchange for a strange system of gas discounts. When a year after this I asked Dmitriy Medvedev whose idea it was and who initiated it, he said: "Viktor Fedorovych and I came up with this in a summer house". He was likely to be talking about the "threesome meeting" in Zavidovo, also attended by Vladimir Putin who temporarily chaired the government at the time.
An undisputable advantage of today's political system in Russia is that its leaders never change: unlike in the West, the Kremlin does not depend on the election process in Russia and does not care about democracy. Putin simply "overstays" his Western opponents, watching not without pleasure all the storms they live through before and during every election or referendum. The more such elections (regardless of their reason) his opponents have, the better it is for Putin's peace of mind and future.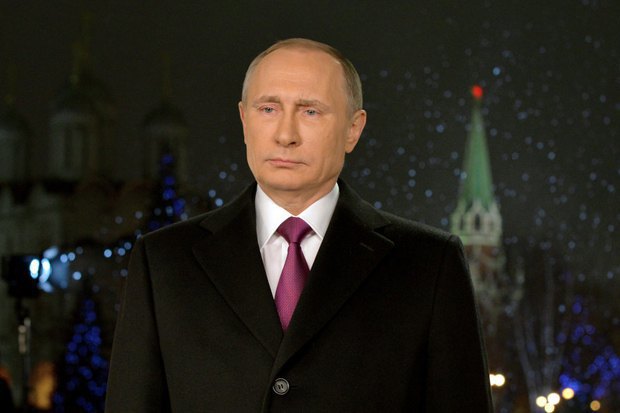 Hence the question: what makes Pinchuk-Filipchuk and others think that they can strike a deal with Russia now if Russia's great friend Yanukovych failed it when there were "close friendly relations"?
The basic logic and at least superficial knowledge of Russia give reasons to say that even if Moscow agrees "to exchange Donbas for Crimea", this will happen only if it legalizes its collaborators there. The Kremlin is seeking to retain control not only over the territory it currently occupies but to infect the rest of Ukraine, thus tying the Ukrainian authorities' hands on any issue of importance to Russia.
What is more, the Kremlin will never voluntarily gift the hated "Kyiv junta" with a solution to the conflict which Moscow itself caused. Therefore Moscow is trying to link peace only to a change of power in Ukraine, playing into the hands and giving PR bonuses to Ukrainian politicians which meet its interests. And the recent articles by Pinchuk and Filipchuk (and any similar future pieces by their followers), either consciously or, let us even assume, unconsciously, work towards this big goal of the Kremlin: to destroy any memory (even more so a positive one) about the change of power as a result of the revolution.
Their second goal is to eliminate Ukraine as a "destructive centre of influence" on Russia's internal processes. It is a typical Russian trait to respect only the strong ones. If the opponent is weak, he will be attacked until they can take it all. In our case, until they destroy Ukraine as a state. State Duma MP Konstantin Zatulin, a long-time "architect of separatism" in Ukraine, has recently talked about this. He openly said that if Moscow does not see a change of parliament or president in Ukraine through in 2017, it can launch a military scenario again.
Therefore one should be utterly naïve to trust the current Russian leadership. Under no circumstances, its current leadership and political system can be considered a party to any agreements. The Kremlin's words and deeds are always at odds as Russia has repeatedly reneged on the promises of its president and government guarantees such as interstate or international agreements it signed.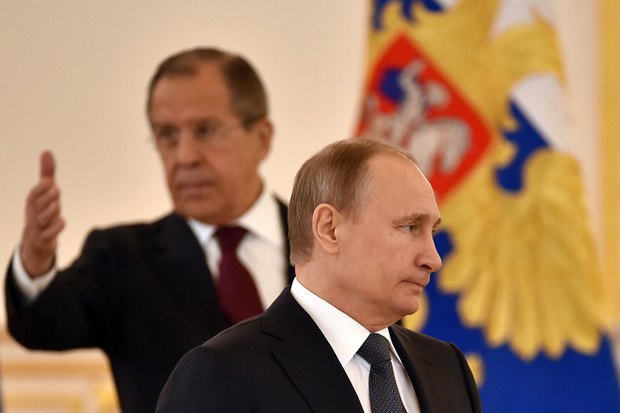 The conclusion is obvious: one cannot trust Putin's KGB Russia, nor can one have any business with it, at least until the authorities change there.
However, there is a blessing in disguise: there is a positive side to the information campaign launched by the Pinchuk-Filipchuk articles: they can at least be a "final wake-up call" for the EU to understand that Ukraine is still a lucrative piece for Russia. And unless the EU at least delivers on its own promises as soon as possible (on visa-free travel and association), it will stimulate inner instability in Ukraine "up to new revolutions", as one high-ranking official put it. Let alone the prospect of Europe losing Ukraine.