Red Cross to mobilize 60mn dollars in aid for Ukraine in 2017
ICRC operation in Ukraine will be one of the largest in the world.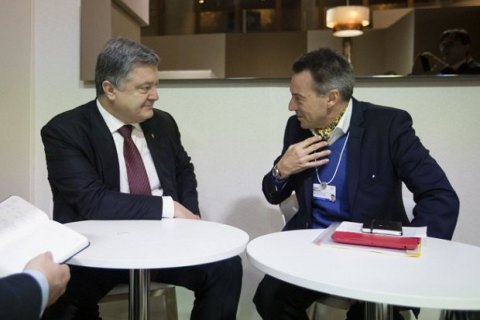 Petro Poroshenko and Peter Maurer
The International Committee of the Red Cross plans to mobilize in 2017 over 60mn dollars in humanitarian aid for Ukraine, the head of the ICRC Peter Maurer said during a meeting with Petro Poroshenko in Switzerland on 19 January.
The website of Ukrainian president quoted Maurer as saying that the ICRC's operation is planned to become one of the Committee's largest operations in the world. The sides discussed a wide range of issues related to the provision of humanitarian aid, including at the territories not controlled by Ukrainian authorities.
Poroshenko and Maurer stressed the importance of an unhindered access for the ICRC to Donbas. President of Ukraine requested the ICRC assistance in the liberation of Ukrainians illegally held in the occupied territories of Donbas, Crimea and in Russia. He also called on the Red Cross to "actively protect the rights of Ukrainians in the occupied Crimea."
The two sides agreed on Maurer's a visit in Ukraine in the near future.
Last December, the ICRC has sent about 190 tons of humanitarian aid for the occupied territory of Donbas.
Earlier, the Red Cross undertook to settle the arrears of the households of the occupied Donbas territories for electricity to prevent a humanitarian catastrophe in Luhansk Region.