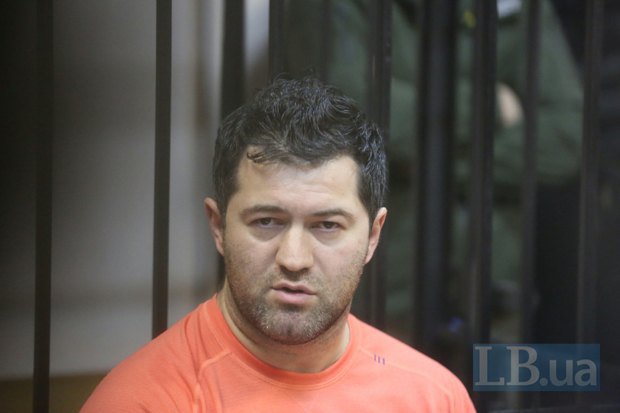 In the early hours of 7 March, the Solomyanskyy district court of Kyiv ruled that the suspended head of the State Fiscal Service (SFS), Roman Nasirov, should be placed in custody for 60 days and granted him bail of 100m hryvnyas, according to an LB.ua correspondent.
Judge Oleksandr Bobrovnyk thus partially granted the request of the anticorruption prosecutors, who demanded an arrest and a 2bn hryvnya bail.
In addition, the court ruled that Nasirov's passports should be confiscated.
The activists who had rallied in front of the court tfor two days unblocked the passage. Two cars escorted by the police drove off from the court yard.
The National Anticorruption Bureau of Ukraine said the investigators believe that in 2015-2016, Nasirov acted in the interests of MP Oleksandr Onyshchenko by allowing local SFS agencies to unlawfully resctructure tax debts due to be paid by three firms affiliated with Onyshchenko.
They insist that Roman Nasirov has inflicted 2bn hryvnyas in losses on the state.
On 4 March, a judge of the Solomyanskyy district court, Oleksandr Bobrovnyk, postponed the hearing because not all the lawyers of Nasirov had time to get acquainted with the case.
The next day, Nasirov's defence petition to have the judge removed, again blocking the custody hearings. On 5 March, the court did not have a reserve judge to consider Bobrovnyk's removal.
On 6 March, judge Olena Bukina dismissed the request for Bobrovnyk's removal.