How things stand
"2019 is a settled issue. I'm surely running for the second term." In the recent months, Petro Poroshenko shared this idea, in one format or another, with his associates. Not once and not twice.
"Even if we assume that he is not planning the second term and admits it now, in the middle of the first term, how will they treat him now? Will he be able to remain in full control?" one of the associates explained discreetly.
Certainly, such suggestions are acceptable but illusions are unnecessary. Petro Poroshenko's decision to compete again for the country's top post is final and may hardly be appealed. And if it is so in spring 2017, it is necessary to think how to achieve the required result in 2019.
Ihor Hryniv (former head of the Petro Poroshenko Bloc faction and the president's main spindoctor) was right when he told Sonya Koshkina on her recent Left Bank talk show: at the campaign stage in 2014, there was a certain agenda, including a number of messages to society which it was offered to support. The two most memorable ones were to end the war in a couple of months and much-talked-about visa-free travel. Hardly would anyone recall now that in 2014, Ukrainians indeed voted not so much for Petro Poroshenko as for peace he promised. Later doing as much as possible for his enthronement or at least a long-term stabilization of the situation. It would be hypocritical not to acknowledge this.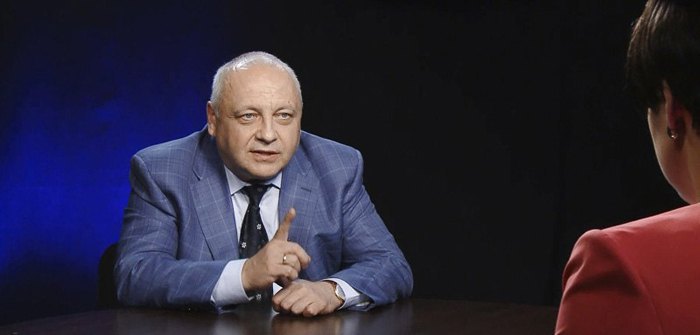 Ihor Hryniv
One way or another. Three years later, the old agenda has been exhausted. Today society needs to be offered something new. Something Ukrainians can rally around. Something every Ukrainian can feel related to. Bombastic rhetoric and promises of "everything good against everything bad" are no longer enough.
"Bankova understands this. Like it or not, one cannot do without a new agenda. Thus several options are on the table."

—
At first, a "brilliant" thought to hold a snap parliamentary election already this autumn crossed some lucid minds in the presidential administration. Why wait for the rating of the authorities to roll down below 5 per cent… Because it is already lower than 10 per cent. Even in the worst of times, Yanukovych's rating never dropped below 15 per cent. According to secret surveys held by the presidential administration, Ukrainians consider, sic!, Leonid Kuchma to be the best president of Ukraine. Who would have thought back in 2004, right?
However, this election idea was quickly dropped – the risk of getting an unpredictable result was too high. And of clearly losing a majority in parliament. Not to mention the fact that in Ukrainian reality, parliamentary polls often turn into an election of a prime minister. What is more, the People's Front was flatly against (for understandable reasons), threatening to move into opposition.
Instead, they returned to the idea which first came to Bankova in summer 2016. "Back in summer 2016, it became clear that we were going in the wrong direction. Really, in the wrong direction," members of the presidential administration sincerely admit.
Its key ideologist today is the People's Front. Specifically Arseniy Yatsenyuk and Arsen Avakov. And Petro Poroshenko's key associates support them. Specifically Borys Lozhkin, Ihor Raynin, Volodymyr Groysman. Oleksandr Turchynov remains traditionally neutral, although he makes it known that he likes the idea. Yuriy Lutsenko has his own position (about this below). Ihor Kononenko does not support the novation. However, his position "mirrors" that of the president. And Petro Poroshenko has not made his mind yet.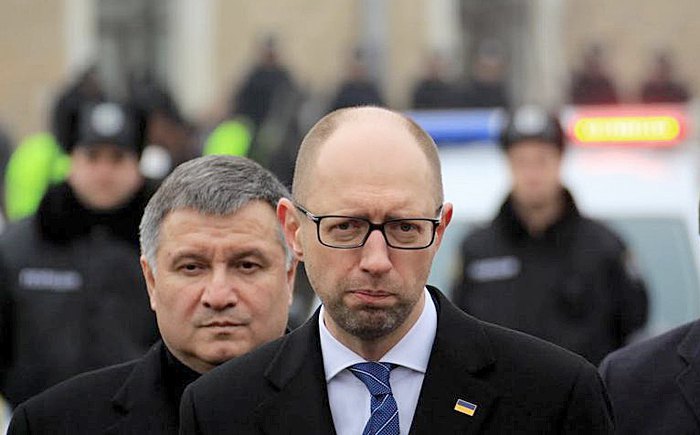 The issue in question is constitutional reform, specifically the redistribution of powers from the president to parliament, elimination of dualism of power, and reduction of the number of MPs.
This is a general framework whereas details were discussed at one of the recent meetings of the strategic seven (to be more accurate, there were several discussions on the matter). The key verb here is "discussed". There is no written draft, not even a sketch of it.
So the essence is as follows:
First, the initiative of such reformatting is extremely beneficial to the image of the head of state. Thus, he would be able to say that he is the first president who does not hold to power but is ready to share it.
Second, the main law in Ukraine is extremely imperfect indeed. There is dualism not only within the president-Cabinet of Ministers-parliament triangle but, for example, along the Defence Ministry-General Staff line and so on. Unless rules change, the schizophrenic situation in which any prime minister (who objectively has more power) depends on the president, while the president (who has fewer powers), once elected, starts "pressing" the prime minister by overtaking controls (from Yatsenyuk or Groysman, names do not matter).
Third, Ukrainians will certainly like the idea of cutting the number of MPs from 450 to 250-300. A major part could be elected on party lists, others on the first-past-the-post basis.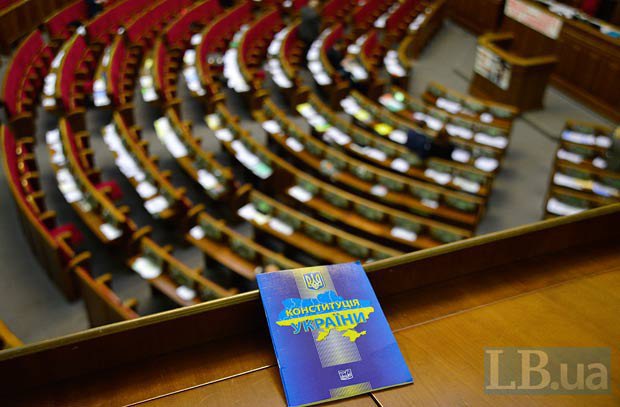 Why would politicians need this? There is certainly nothing in it for current MPs but it would hugely benefit representatives of top elites: by striking political deals among themselves from the get-go, they will ensure a proper campaign result, form the majority in a way that would prevent any "rip-off" and enable their further coexistence. In this situation, the oligarchic regime will inevitably be saved, which entirely meets the interests of the current authorities.
Another predictable popular measure is to strip the SBU of the tools typical of a uniformed agency, thus transforming it into a classic special service. This is fourth.
Fifth. The above-mentioned processes are rather difficult and would require changing not only the constitution but also several dozen key laws. It goes without saying that all this time the president will remain in the limelight of public attention, posing as the initiator of these essential transformations.
By the way, about time. The general timing is as follows. The regular presidential election is scheduled for May 2019. Thus, the campaign will start in the last days of the winter-the first days of the spring. It is necessary to understand how it is going to be held and according to which rules by October 2018 the latest (the in/expediency of a clause on the election of president in parliament instead of public vote is still being debated. As you may remember, there were attempts to reinstate it towards the end of Kuchma's rule, but they did not fall through due to public outcry).
Constitutional changes would require two parliament sessions. And a resolution of the Constitutional Court of Ukraine in between them. And a nationwide referendum on the key ideas would not be unnecessary.
In a word, if they start this autumn, they will finish right in time.
What is very important, it is expected that economic growth, true reforms by Groysman's government will form a background to the mentioned transformations.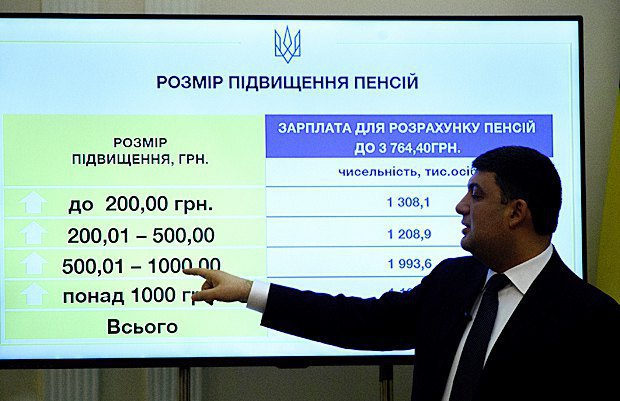 Groysman, for his part, outlined the following priorities:
- Increase baseline pensions by October;
- Hold competitive privatization;
- Open the land market, but only to Ukrainian nationals and subject to certain conditions;
- Hold comprehensive health reform;
- Hold comprehensive education reform.
Clearly, the last two clauses will stretch over in time for at least two to three years, but the rest can be accomplished as soon as this year. That is what Volodymyr Borysovuch is planning to do.
The only question is whether the president is going to give him the liberty of action. Petro Oleksiyovych's imperception of Volodymyr Borysovych is even deeper than that he used to have of Arseniy Petrovych. His imperception is absolutely irrational. It will be the same regardless of the prime minister (see the clause about the dualism of power). And there is a constant striving to claim the Cabinet of Ministers' achievements and blame any failures on it.
Arseniy Petrovych went through this before. Volodymyr Borysovych is only going through this now. They made friends over this (and not only this).
Bankova is extremely annoyed at their alliance of convenience. It should be noted that this alliance is mutually beneficial. Both for Arseniy Petrovych and Andriy Ivanchuk together with Mykola Martynenko (we'll not go into detail). Groysman, who has no loyalists of his own in parliament, gets the support of seven dozen members of People's Front. Apart from voting for strategic government bills, they give him confidence that a scenario under which "150 MPs collected signatures in favour of the Cabinet of Ministers' dismissal which later received 226 votes" will not see the light of the day (this option will become available to MPs after 14 April when the cabinet's one-year immunity expires). Without People's Front, it would be impossible to oust Groysman.
And there is icing on the cake: his friendship with People's Front is the best protection from all sorts of Bankova's whims which he can comply with (if at all) halfheartedly.
"We are in the same boat"
But let us get back to the meeting of the strategic seven. Having listened to the proposals very attentively, Petro Oleksiyovych thanked for them, noting that there is no need for such tectonic shifts at the moment. He suggested that at the current stage, it would be enough to mobilise election staffs (with a view to 2019).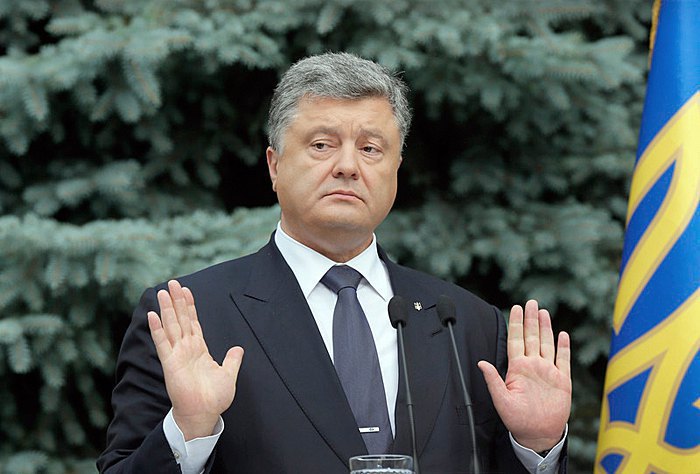 "If you don't do it now, if you don't head the process, it will go on its own without you three months later. And possibly without us too," Avakov said.
His last phrase is noteworthy. Disappointment and enmity which took over society are no secret. Outbreaks of public discontent are fuelled, if not provoked, by them. So far these have been local outbreaks. Avakov as the interior minister could also be reproached for this. But these are just sentiments, hard facts say that if there is going to be a global explosion, it will break loose, smashing everyone on its way.
"After all, we all are in the same boat," the president replied to Asen Borysovych.
"No. Of all people, we can leave it," Yatsenyuk chipped in.
Certainly, it was Arseniy Petrovych's bravado. As one rather reasonable member of People's Front likes to say: "In public perception, the country has a party called 'criminal authorities', which includes us, the Petro Poroshenko Bloc and accessories. Between ourselves we can discuss who owes what to whom but Ukrainians do not care about this."
So, it is either sink (for all sorts of representatives of the notorious "criminal authorities") or swim. Maybe under the lead of Petro Poroshenko. Maybe not. If he does not accept the proposed scenario, the president's team may need to design 2019 without People's Front.
Design with what means? What path will People's Front take? Is there a chance to leave a submarine at all? We'll get the answers very soon.
Rinat Akhmetov and Ihor Kolomoyskyy
So, we have outlined the essence of the plan codenamed "K-reform No 2". Now let us have a closer look at the positions of the sides, especially other players in Ukrainian politics.
Let us start with Yuriy Lutsenko who, as we said, has a "special position".
It is distinctive because he is offering to establish a new party of power already now. However, and this is important, it should be based on a very clear action plan. The details of the plan are yet to be revealed, however this idea of a party certainly has the right to exist.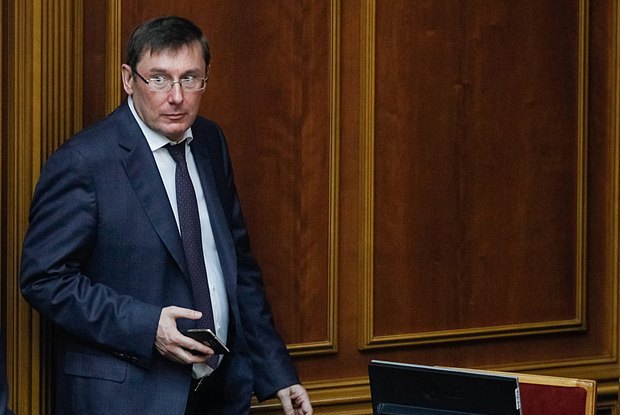 There is no secret that the Petro Poroshenko Bloc-Solidarity party is experiencing hard times. Their predecessors' experience has taught them nothing. The status of the "ruling party" is always temporary and it does not exempt the party from working "in the fields", "networking", develop local cells and so on. Instead of shifting the work to occasional allies among the candidates in first-past-the-post constituencies, they should have got personally involved. But this is not happening of course.
In particular, because Solidarity has long had no full-fledged leader. Its political union with Vitaliy Klitschko de jure still exists (Udar MPs are still part of the Petro Poroshenko Bloc) but not de facto. In line with requirements of the law on public service, Vitaliy Klitschko wrote a statement announcing he was stepping down as Solidarity head.
No replacement for him has been found so far. An option when one and the same person chairs the faction and the party was briefly considered, but it is no longer after Artur Herasymov was elected head of the parliamentary squad.
In theory, rebranding of two main political forces, the Petro Poroshenko Bloc-Solidarity and the People's Front – could produce something new, but in practice it is unlikely.
Let's go on. There is a serious player called oligarchs.
Namely these people have always directed tectonic shifts in Ukrainian politics. Yes, their standing has changed a lot over the years (and absolutely not because of "deoligarchization") but they are still strong. At least because they have their own media (not to mention the rest). And unlike politicians, they can find common ground. Despite all odds.
Which is what is happening now with Rinat Akhmetov and Ihor Kolomoyskyy. In the past months, these best frenemies met on several occasions. At least once this happened in the presence of the third party, that is a representative of the presidential team. A lot has been said about Akhmetov's contacts with Bankova, and as for Kolomoyskyy, he has been busy building contacts with Volodymyr Groysman (whom he met the next day after talking to Akhmetov). Interesting, isn't it?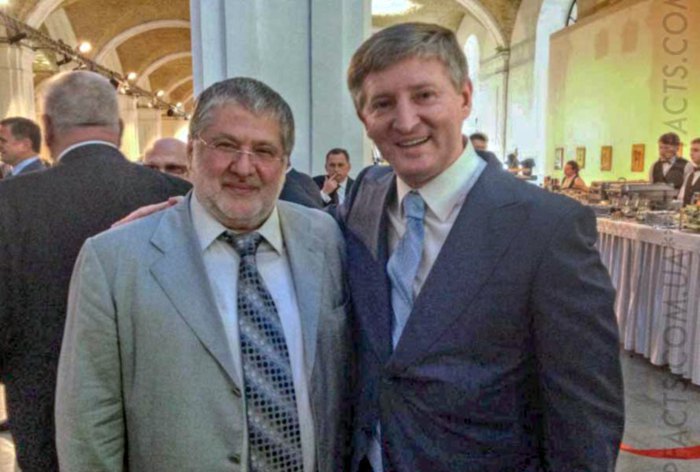 Do oligarchs care for Poroshenko's re-election? If his powers get curtailed and their interests during parliament reformatting are taken into account, yes, they do. Yes, Yuriy Boyko has a good rating but he will never become president. Whereas Yuliya Tymoshenko can. The prospect that the Opposition Bloc detests. So at least half of the faction can be considered as part of "300 votes".
The same is true for Lyashko's Radical Party members (I guess it requires no explanation).
Plus the Petro Poroshenko Bloc, plus the People's Front, plus independents. Straight minus is Fatherland only.
So, under certain conditions, figures will add up.
However, the ideologists of Kuchma's constitutional reform also thought that they were fine. But acted too clumsily. In the spring of 2004, they lacked seven votes to make it happen. Just seven. Although the authorities were "as strong as never before". In fact, it marked the end of those authorities. The understanding came too late, after the first Maidan broke out.
Have the current leaders learned that lesson? We will see this very soon. Depending on the game they choose to play, intricate chess or the usual mix of checkers and billiards.