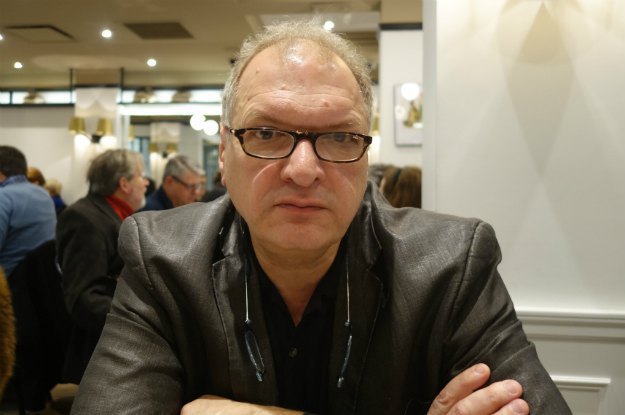 Yuri Felshtinsky
Yuri, you said on many occasions that Trump is Putin's agent. What do you think about the US bombing of Syria against this background? Can America's actions in Syria spoil relations between the presidents of the United States and Russia?
We should not consider Syria as a non-independent player in world politics. Of course, in many ways Al-Assad's capabilities are limited and he, on the one hand, has to reckon with his allies, that is Russia and Iran, and with his opponents, for example, with the United States. But in many respects, Al-Assad is an independent player, and therefore the surprises that Syria presents, in my opinion, are exactly the surprises. I do not think that there was a concerted performance here.
Do not forget that it is not the first time that Syria used chemical weapons, and certainly not the first time that it bombed the civilian population. From Al-Assad's point of view, he did not do anything out of the ordinary. However, precisely because chemical, rather than conventional, weapons were used in this case, the world reacted to Al-Assad's actions more sharply than usual. And the new American president took advantage of this tragedy to fire 59 cruise missiles at one base, warning the Russian command in advance about where and when the strike would take place.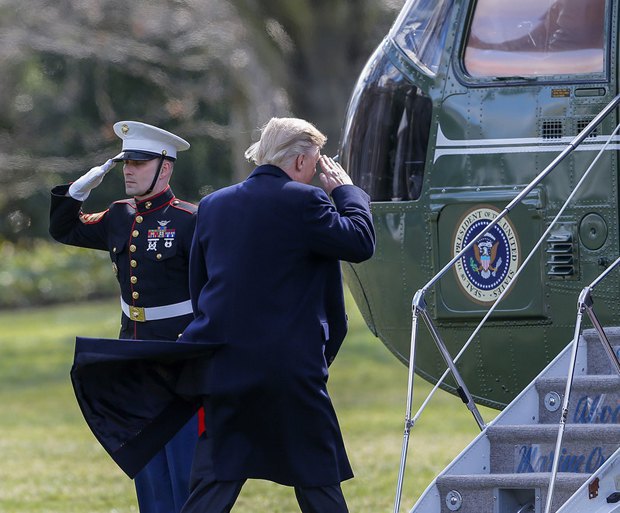 So, you think that this will not somehow change relations between Trump and Putin?
We already see that this has not led to any changes. As before, Trump does not say a single bad word about Putin, even though American journalists with their professional reporting meticulousness constantly ask him about it. There is a simple agreement between Trump and Putin. I do not know all of its clauses but it is obvious that one of them concerns personal attacks: Trump does not say a single critical word about Putin because he does not have the right to do so under the agreement. We will not hear Trump say a single bad word about Putin in the future.
Returning to the investigation into contacts between Trump and Russia, do you expect the Republicans to try and suppress this investigation based on their political interests?
Let's just say: this investigation is clearly not in the interests of the Republicans. Until they implement their political programme, they need Trump as a kind of an "icebreaker of the revolution."
In this case, the main question here is how much can this damage American democracy and existing institutions? After all, any attempt to prevent an investigation means a blow to the independent law enforcement and judiciary. Will the system recover from such a blow?
I think that American institutions are by definition stronger than any individual cases, and we all, for example, saw the ease with which Michael Flynn was dismissed when it became evident how corrupt he was. In addition, the scandal around Trump and his entourage and their contacts with Russia is yet in the bud, and we do not know what it can end up with. I think that this investigation will, in any case, hang like a dark cloud over Trump during his presidency.
It turns out that even the Syrian events failed to change the agenda from the relations between Trump and Russia to the confrontation with Al-Assad?
Trump certainly attempted to capitalize on the Syrian situation, including by switching attention. However, we see that this did not help him either because when discussing the Syria problem, we are still returning to Russia. In fact, all real challenges the USA is facing, including international terrorism and Islamic State, somehow lead to Moscow, which supports this terrorism. Of course, Trump does not recognize this but his words are of less and less importance now.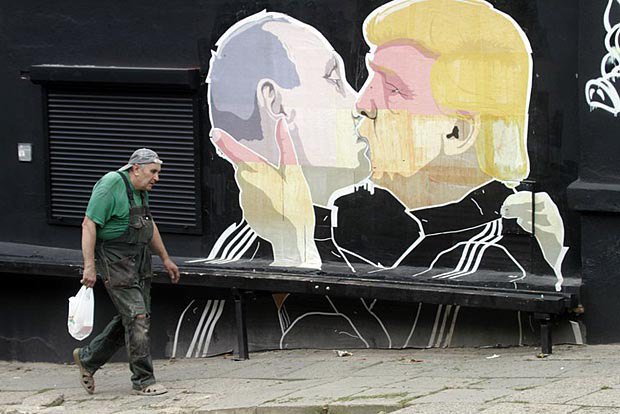 Graffiti on the wall of a restaurant in Vilnius, Lithuania, 4 August 2016
Is it possible to learn more about this agreement? In your opinion, what deal could have been concluded in exchange?
In exchange, Russia is doing (and has done) everything in its power to make Trump the US president. And Trump became the president. I think, at the time when the agreement was made, Trump did not seriously expect to win, and the Kremlin had no real trust that this was possible. For Russia, it was important to do as much harm as possible to Hillary Clinton, and also to demonstrate to the Americans the vulnerability of their democratic electoral system, to show that elections and public opinion in the USA can be easily influenced or manipulated from outside.
And what could Trump promise, in addition to refraining from criticising Putin?
To lift sanctions imposed after the annexation of Crimea; to change the Republican Party's platform and policy with regard to Russia in connection with its invasion in Ukraine; to recognise the annexation of Crimea, disband NATO or at least weaken it to such an extent that Article 5 of the NATO Treaty is no longer applicable. Trump may have promised a lot because he was confident that he would not become president, and so he thought he was taking no chances.
Russia also believed that it did not take any chances. The original task was only to complicate the life of Clinton whom vindictive Putin hated. Only at a later stage did it become clear that Trump had a chance to win. This turned out to be a surprise for Russia, a bonus in Putin's political game.
Do you make your conclusions about the content of the agreement based on open-source information, or you have some sort of insider information?
I do this solely on the basis of an open-source analysis. However, all the clauses of this agreement are obvious, at least because day to day both sides bluntly announce them aloud, as if specifically, for everyone to finally understand everything.
Will Trump deliver on this agreement?
First, it is important to understand that the new US Secretary of State, also closely associated with Russia, Rex Tillerson, is a more cautious and intelligent person. After what happened to Flynn, he certainly will not make any gross mistakes.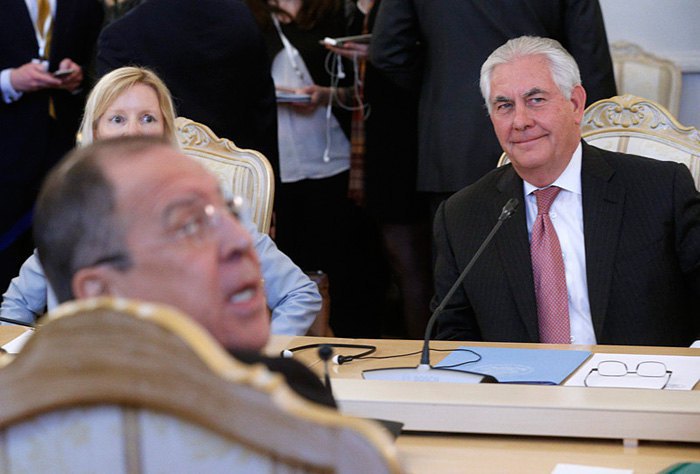 At the same time, Russia is irritated by what is happening now in the USA. They invested money and energy in a certain project and eventually brought their man to power. This, it would seem, is a great success to put "its own" president in charge of the United States. This is how the Kremlin sees Trump. It is important to understand that Trump's view of himself and the reasons for his victory may differ from Putin's views on Trump, but this does not change the essence of the matter. Putin sees his person, his agent in Trump, and therefore he expects from him very specific pre-agreed concessions on a number of issues. Instead, he gets Russian-American relations which are worse than under Obama. Yes, there are reasons to get irritated: it cost very big money, and a lot of agents got exposed.
The fact is that Putin sees the results of the US election in an absolutely Russian way. When 2000 the FSB put its man, Col Putin, as Russian president, it received control of the whole of Russia as a result of this simple operation. Now the FSB has put its man in the United States, and Putin automatically believes that all his problems with America should be settled because of this.
Instead, we see that Trump's closest adviser Flynn gets removed from office, that several members of Trump's team are suspected of illegal and not unselfish ties with Russia, that Trump failed to quickly dissolve NATO and even spoke out against its dissolution. At the same time, Tillerson is afraid to speak out for the lifting of sanctions, although he avoids calling Russia's invasion in Ukraine aggression or war, but finds some ridiculous words like Russia's "activity" in Ukraine. Note, not aggression, not invasion, not occupation, but only activity.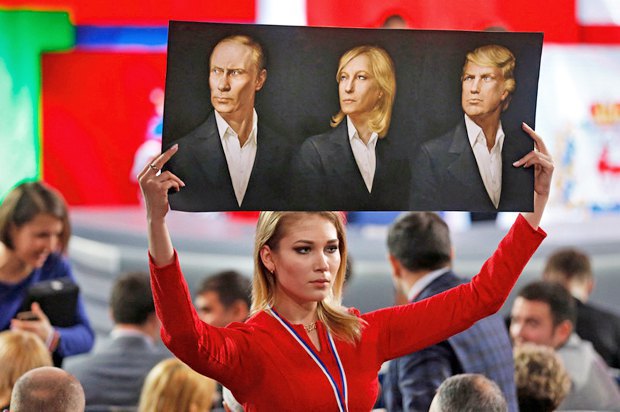 Thus, so far Trump has failed to meet the conditions of the original agreement, although he, for his part, is trying to do his best.
Proceeding from all this, what should we expect from the foreign policy of Russia and the United States?
I'm afraid that Trump's red herring is still ahead of us, that is a military conflict between the United States and North Korea. Of course, none of us sympathizes with the Communist regime of North Korea, and we would very much like to see Korea united (under the banner of South Korea) and democratic. But for Trump, I'm afraid, this is just another red herring with a view to implementing his programme of concessions to Russia. Meanwhile, the consequences of such a conflict at the moment cannot be calculated, at least by civilian analysts like me using open-source information.
Which countries in this case can become the new targets of Russian aggression?
We all already know these countries. They have repeatedly been mentioned by President Putin. Of course, first of all these will be Ukraine, Belarus, [Moldova's breakaway] Dniester region, and the Baltic states, which Putin has already designated as territories where Russia should "protect the interests of Russians".
If the conflict with North Korea, with which Russia has a land border, turns into a full-scale war, this will give Putin an opportunity to offer Trump an alliance in the North Korea conflict in exchange for Eastern Europe.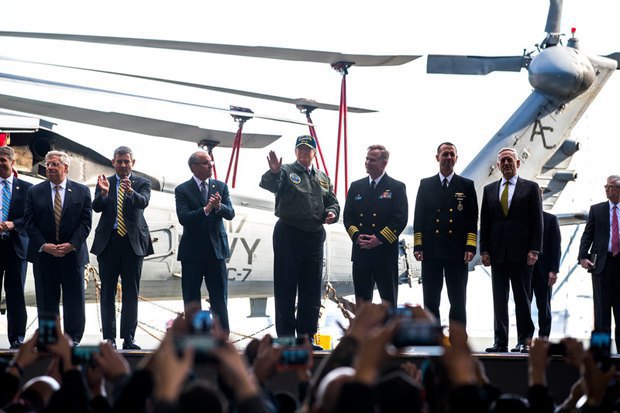 Putin is a tough, vindictive and stubborn man. His general plan, which he announced publicly and a long time ago, that is to restore a certain form of the Soviet Union or the Russian Empire, remains valid. Moreover, Putin sees the main purpose of all his activities as president of Russia exclusively in territorial annexations. Of course, a permanent military conflict similar to the Luhansk-Donetsk-Dniester one is better for Putin than peace. But the ultimate goal of the current Russian leadership is to seize and annex as many territories as possible.
What is your forecast about a further course of the US investigation?
I think that some more people related to Trump's election campaign will be dismissed, they will request immunity from prosecution in exchange for testifying, or they may even end up in prison. Of course, the first "candidate to get jailed" at the moment is Michael Flynn. But if he agrees to surrender Trump, the investigation will be interested in giving him immunity in exchange for testimony. This will happen if these statements turn to show that Trump violated some laws.
If Flynn's information is not enough for Trump to be removed, the investigation may choose to jail Flynn, since what he did is tantamount to high treason, as it seems to me (though I'm not a lawyer).
In that case, how likely, in your opinion, is Trump's impeachment before the end of his term?
In the USA, the president can be removed in one case only: if he violated the law, for example, by lying to the nation...
To be honest, Trump does this every day ...
I agree, Trump basically never says the truth.
However, I put it inaccurately. What I should have said is that he "lied under the oath to the American people". Trump, unfortunately, is not responsible for his words. By the way, Flynn slipped on this, on the fact that he informed different people about his meetings with the Russian ambassador. It later became clear that he also took money from foreign countries and institutions.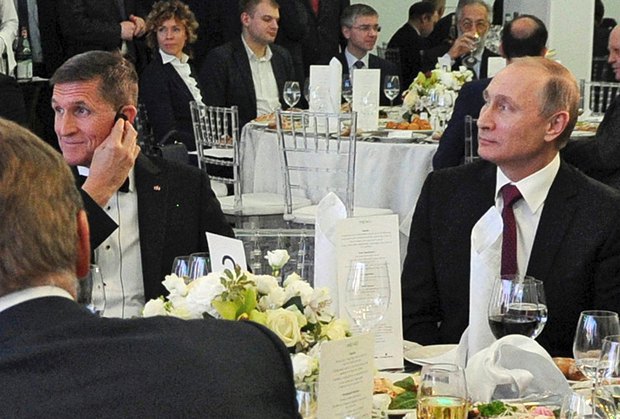 It's another matter that much in American politics is not based on law, but on tradition. Trump, of course, has already done great harm to the United States, having violated this most important tradition, that is that the president honours the norms established over time. Never in the American political history did the president refuse to show his tax returns, for example. Trump did not publish them.
There has been no practice to appoint the president's children as members of his staff, although there are no laws to prohibit family members from holding administrative posts or being advisers. Perhaps, because of all this, in the future, traditions will be re-written into laws.
Trump uses lies and fiction as a tool in the fight against his adversaries. There are no laws to forbid lying to other candidates during the election campaign, too, and Trump has repeatedly used it. It turned out that this tactic is working and bearing fruit. To a large extent, Trump's victory was based on the fact that, unlike other candidates (both Republicans and then Clinton), he was engaged in banal slander, while everyone else played by the general rules of fair play. The future will show whether slander is to become a norm of US politics. But this, of course, is the obvious damage caused by Trump to the US electoral system.
However, I would not bet on Trump's impeachment. His openly pro-Putin position has caused a lot of harsh and incessant criticism. Trump was already forced to change his stance on NATO, medical reform, China ...
Let's see if life is going to change his attitude to Putin and how exactly Putin is going to answer if he realizes that Trump is not going to or is not able to fulfil his promise.