A average salary of a full-time employee in Ukraine increased by 37% last year, Prime Minister Volodymyr Groysman wrote on Facebook on 1 May with a reference to the State Statistics Service. "Good news: Aaverage salary of a full-time employee in Ukraine in March 2017 was 6,752 hryvnya, according the State Statistics Service. This is twice as much as the minimum wage and 8.7% higher than in February. The improvement reflects the growth in industrial production in March, which soared by over 8%. As a whole we have a 37% annual increase in the income of Ukrainians. Considering that the inflation was about 15% rate during this period, one can safely say that the growth of salaries is finally outstripping the price increase," the prime minister said.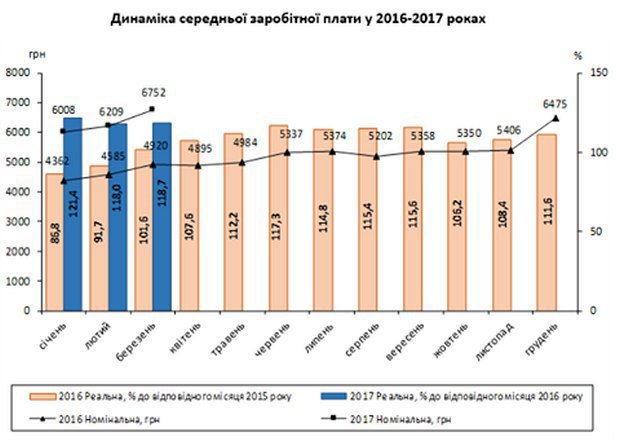 Photos: facebook.com/volodymyrgroysman
Ukraine's gross domestic product in Q1 2017 increased by 3 percent, according to the National Bank of Ukraine, an obvious improvement over the 2.3% in 2016 increment over the previous year.