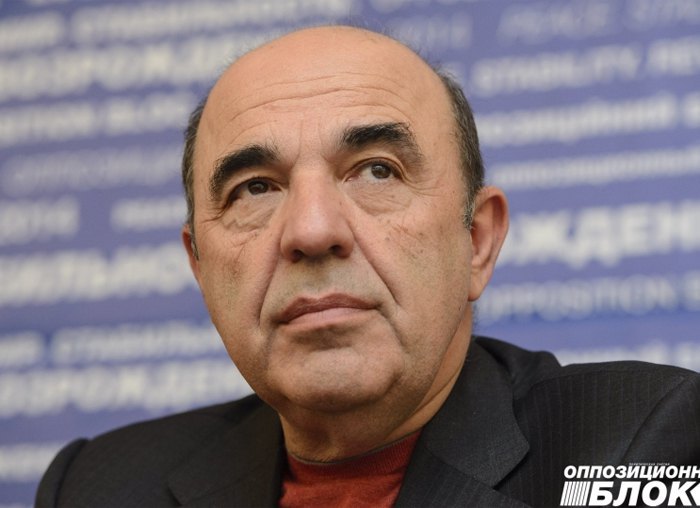 Vadym Rabinovych at the conference of the Odesa regional office of the Opposition Bloc, 26 March 2018
Here comes the crack: Medvedchuk as a "third partner"
"We are being given the third partner. His last name is Medvedchuk," Yuriy Boyko solemnly told fellow party members in January 2017 upon return from yet another visit to Moscow. He has been going there as often as if he works there.
As we know, in 2014 the Opposition Bloc was created in a hurry on the debris of the Party of Regions and anything that was left of it as a concoction aimed at entering parliament (similarly to People's Front in the notional "liberal field"). The Opposition Bloc, which scored a decent 9.43%, had two main shareholders – Rinat Akhmetov's and Dmytro Firtash's groups – which shared everything 50-50. The faction was formally co-chaired by Oleksandr Vilkul and Yuriy Boyko. The former represents Akhmetov's wing, the latter stands for Firtash's people. Vadym Novinskyy is authorised to hold negotiations with other parties on behalf of Akhmetov's group. Serhiy Lyovochkin is the wingman of Yuriy Boyko and has long been friends with President Poroshenko.
Suddenly, in winter 2017, it turned out that they would have to share their political assets with a third partner being incessantly planted on them by Moscow which treats all Ukrainians politicians, even the most ardent adepts of the "Russian world", as "sly khokhols [derogatory for Ukrainians], who would sooner or later betray you. The only exception to this rule is Viktor Medvedchuk.
While Firtash's peoples were ready to form an alliance with Medvedchuk "out of the love of art", this was not the case with Akhmetov's group. Why would they anyway?
That is when the idea of a "civilised divorce" was born. The Opposition Bloc was ready to split, they even came up with the names for two new factions and their leaders. However, it turned out that in case of a split, MP mandates of all Opposition Bloc members would be annulled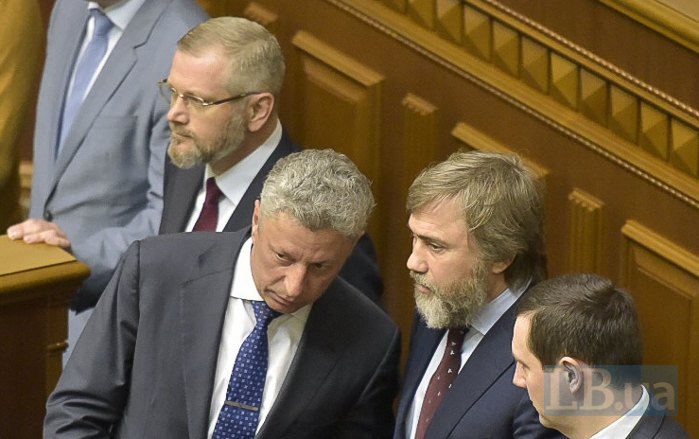 by law. Every one of them.
So they cannot be together but cannot be apart either. So the tempers had to be contained with a view to continued living under one roof (the only loss is Yevhen Murayev, who was expelled, that is why he kept the mandate).
In autumn 2017, Nestor Shufrych joined Vadym Rabinovych's party (Murayev was among the leaders back then), which was quickly gaining popularity because of active TV presence. This does not mean the scored points would still work for elections (this is important, let's get back to this later – ed.note).
In 2018, Shufrych's senior partner Viktor Medvedchuk also found his way to For Life. By that time, Yevhen Murayev was still involved in the party de jure but not de facto because after his quarrel with Rabinovych he could not understand his role or share in the process.
By the way, about the share.
If we are to believe bad mouths, the 50% package of party shares cost one of the prominent new members a "tenner". The second half of shares is allegedly controlled by Vitaliy Khomutynnyk and Pavlo Fuks.
"Coercion of Akhmetov to peace"
At the start of last week, we recorded a big interview with Mr Shufrych for LB.ua. Among other things, he shed some light on the negotiations between the Opposition Bloc and For Life. In his words, the most active representatives of the latter were Rabinovych and Viktor Medvedchuk. As we know, Novinskyy is in charge of interparty contacts. And there is no love lost between Medvedchuk and "old Donetsk" figures.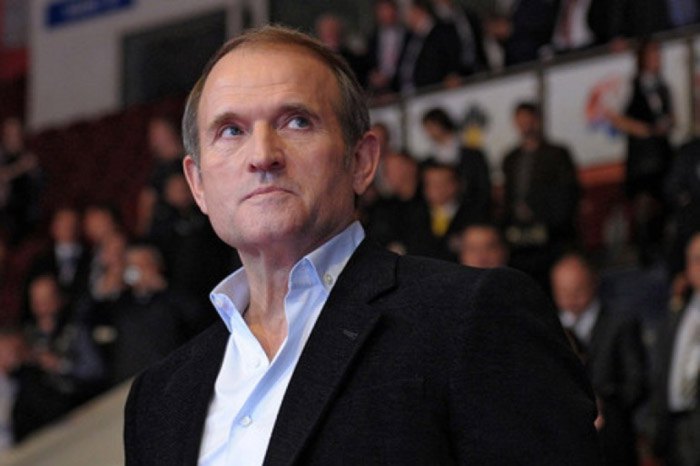 Viktor Medvedchuk
And then came Wednesday [13 September] with the "unification" calls by Rabinovych and Lyovochkin who just recently had been engaged in an open mudslinging war.
They were relying on agreements reached by Medvedchuk and Lyovochkin, which were allegedly confirmed by Yuriy Boyko during his last meeting with Putin (which have been happening increasingly more often than in the case of Romeo and Juliet). The essence of their agreements is as follows: the union of Boyko-Lyovochkin and Rabinovych-Medvedchuk ensures the unification of the notional "white-and-blue", consolidation of their voters and as a result, Boyko's participation in the runoff. There he will face off "the main fighter against pro-Russian revanche", Petro Poroshenko. Later, by the time of a parliamentary election, they will form a broad coalition together, Boyko will become prime minister, Medvedchuk will be elected speaker and together they will rule the country.
The country, for its part, will get peace in Donbas, which may quite possibly be the main message to voters of both the "white-and-blue" and Poroshenko. However, in fact, it would be on Putin's terms, who from the day one of the aggression had been planning to return the occupied areas to Ukraine on conditions of a broad autonomy, and thus foiling any attempts of Ukraine at Western integration.
Let me repeat myself that the plan was approved directly by Putin. I should say that after talking to a number of Boyko's close allied, I got an impression that he sincerely believes he is a "pig in clover" because Putin seems to be talking to him as an equal, what is more, he is making serious agreements with him.
It seems Yanukovych's sad experience has taught him nothing.
An objective consideration reveals at least two drawbacks in Boyko's "plan".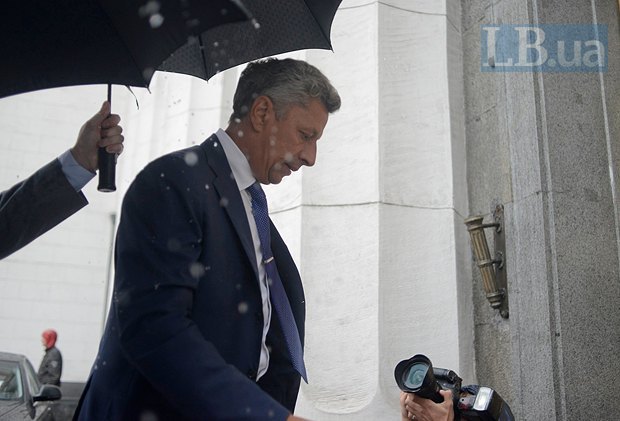 Yuriy Boyko
Poroshenko's position is the first one. Certainly, he would prefer Boyko over Tymoshenko as the opponent in the runoff. Therefore, having read Rabinovych's Facebook post and Lyovochkin's tweets, the presidential administration was uncorking all the sparkling wine in stock. However, the would-be "white-and-blue" coalition would be very naïve to think that they would get anything after Petro's victory if they agree to play a "two-sided" game in the presidential election.
The next important moment is that Akhmetov's people are flatly against the merge between a part of the Opposition Bloc and For Life. The group's shareholders and political frontmen learnt about the developments… from the media. However, only recently Firtash's people assured the presidential administration that Akhmetov's group reportedly supported the merge. As one of the leaders of that group arrogantly told me on Thursday evening: "What would they do?"
Certainly, this demarche by the partners in the Opposition Bloc deeply irritated the leader of this wing and his closest allies.
"Serhiy Lyovochkin made this statement on his own behalf, as an MP and deputy head of a faction co-chairman (Boyko's – ed.note), " MP Vadym Novinskyy said in an exclusive commentary to LB.ua.
Also, a "final decision must be taken by the congress". 
The essence of his message is hidden between the lines: they performed this tumble without running it past Akhmetov's group.
Mildly put, this is against the rules and unwritten principles.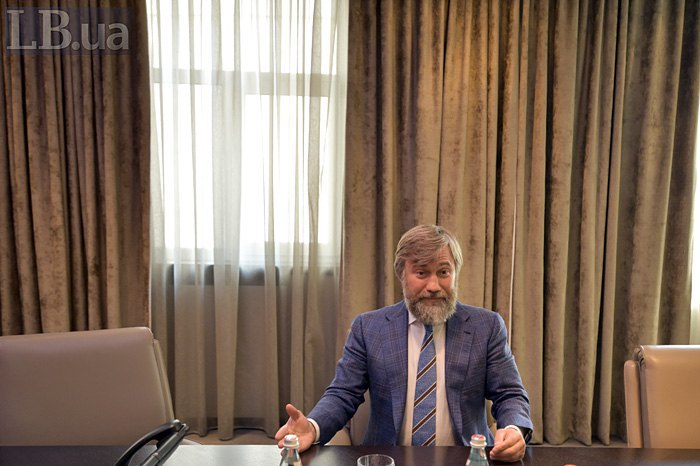 Vadym Novinskyy
"The Lyovochkin-Rabinovych plan is understandable. It is called "coercion to peace"," one of the top members of Akhmetov's group says. "Their task is, by escalating the situation in elites and mass media, to create conditions under which we would not object to the nomination of Boyko as a single presidential candidate from our camp. Lyovochkin and Bankova [presidential administration] think for some reason that he stands a chance of making it to the runoff with Petro Poroshenko. Where Poroshenko would certainly defeat him. However, Firtash's group will collect its dividends in the parliamentary election. Not to mention Viktor Medvedchuk's longing to take the parliament speaker's seat. But this is not going to happen, no-one broke us over the knee!" the source said.
"The final decision (on the merge – from the presidential candidate to the list for the parliamentary election – ed.note) must be taken by the congress," Novinskyy said tactfully. He perfectly knows that Akhmetov's group controls not only the majority of the faction but also most of the party's regional offices and, therefore, the congress.
"Rinat will never accept this merge. Never. Literally: his soul will not accept it," his allies in the Opposition Bloc said.
They say that one could hardly persuade Akhmetov to support candidate Yuriy Boyko when he has own comprehensible candidate, Oleksandr Vilkul, who in fact has launched his presidential campaign.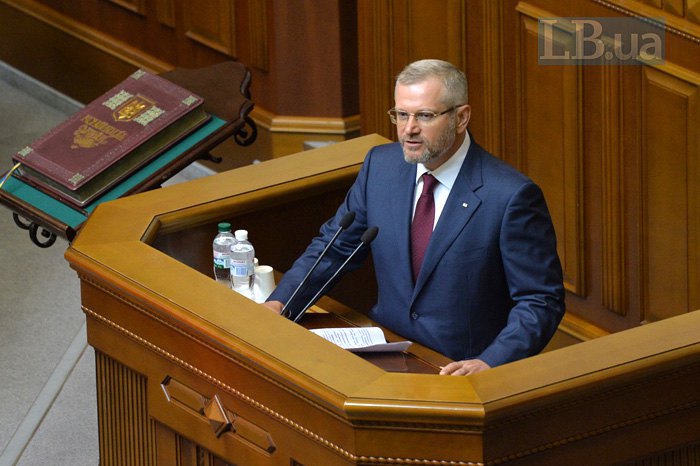 Oleksandr Vilkul
"We have indeed been thinking about a single candidate, but certainly not about Boyko," one of the founding fathers of the Opposition Bloc said. "As for the parliamentary election, everyone runs on their own. They can unite after they get to parliament."
The second reason here is that Boyko and Rabinovych share 12% of the presidential rating together. Sociologists are well aware that ratings of politicians joining forces do not sum up, the resulting score is lower. According to Akhmetov's people, "white-and-blue" voters amount to 35-40%. "Boyko will get 10% at best, the southeast does not and will not accept him. Can you imagine how they will greet him at plants and mines?" they add.
The third reason is that any cooperation of the conditional "white-and-blue", which has just been established, will shatter after the presidential election without any chance of getting a dream result in the presidential one, in which Akhmetov will have an interest in several political niches in addition to his own "ex-Regions" project. 
Having analysed all pros and cons in a hurry, Akhmetov's people decided to give their answer at the congress, relying on support from regional offices. So, quite soon, we will be able to witness a final split between Akhmetov and Firtash and the start of new "white-and-blue" projects instead of the announced mega-alliance of the "revanchists".