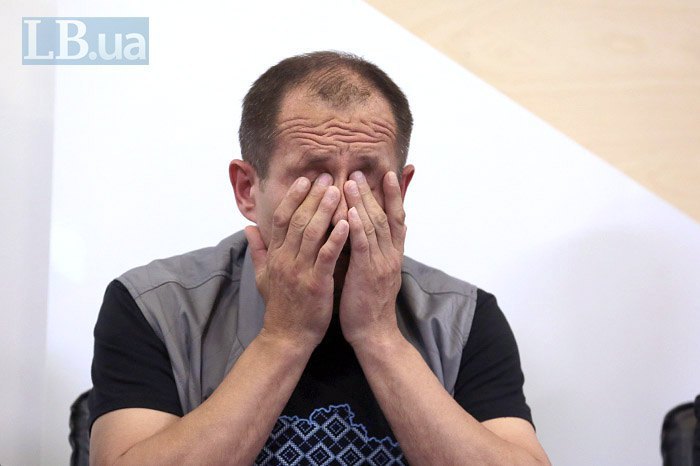 Pro-Ukrainian Crimean activist Volodymyr Balukh, who was released from Russian captivity on 7 September, has said that he was tortured in colony.
He held a news conference in Kyiv on 16 September. Journalists were shown a video recording made in spring 2019 in penal colony No 4 in the city of Torzhok. On the video, Balukh saus he was badly tortured. The film has never been played before.
According to Balukh, he was first beaten on the day he was brought to Tver's remand centre No 1 in mid-March.
"There was severe physical harassment, torture with threats of sexual abuse... There was everything: beating, putting pillowcase on the head, dousing with water, beating of all parts of the body, electrocuting. Beating on the heels, on the legs, on the ears. The pillowcase is doused with water and used to beat on the ears. And the threat of sexual violence when a shocker is pushed into the anus... There is one goal only, that is to break a person mentally, subjugate, humiliate, make him or her feel like scum," Balukh said on the video.
According to him, he was electrocuted at least 150 times on the back, legs and buttocks.
The second time Balukh was tortured in the colony. "Physical violence began immediately, from the first second of coming here... Face to the wall, legs almost split apart and they were beating me at the same time," the political prisoner said.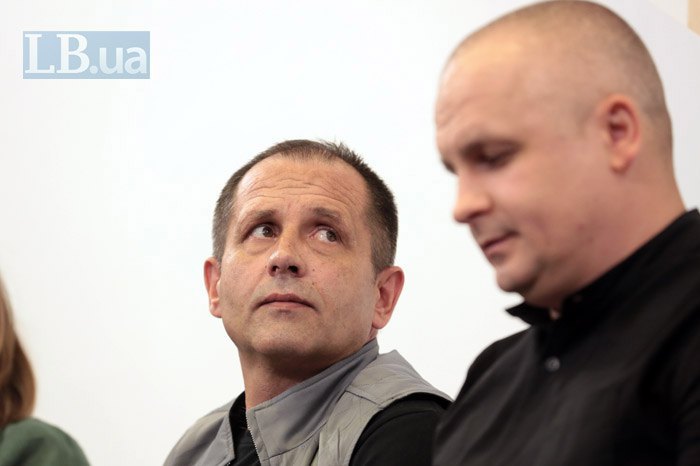 "Immediately after all this bullying, I was in a state of prostration. After the torture with cold [in the punishment cell], my joints hurt terribly, there is pain in the liver, my head hurts constantly," Balukh said.
After the occupation of the peninsula, Balukh publicly stated that the annexation of Crimea by Russia is illegal. In March 2014, he raised the national flag of Ukraine on the roof of his house in protest. After that, the occupying authorities of the peninsula began to persecute him.
In August 2017, the Rozdolne district court of Russia-occupied Crimea sentenced Balukh to 3 years and 7 months in prison in a settlement colony and a fine of 10,000 roubles. He was accused of illegal possession of ammunition and explosives, which were allegedly found in the attic of his house.
In July 2018, the same court sentenced Balukh to five years in a penal colony and fined him 10,000 roubles in the second criminal case concerning the disruption of the work of the remand centre. This case was brought against Balukh in response to a complaint by the head of the remand centre in the village of Rozdolne, Valeriy Tkachenko, who accused Balukh of beating him.