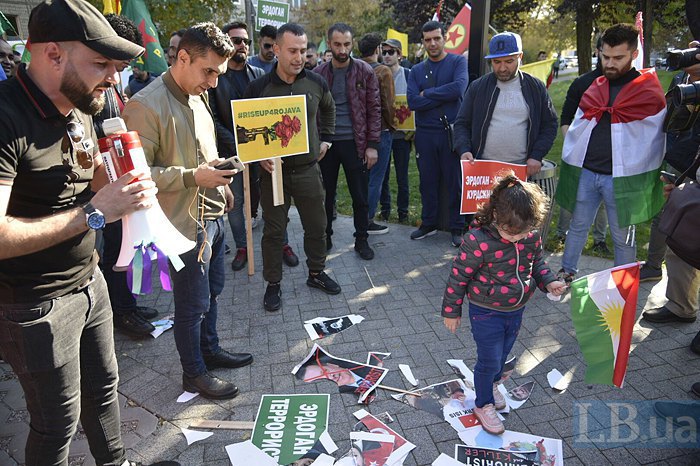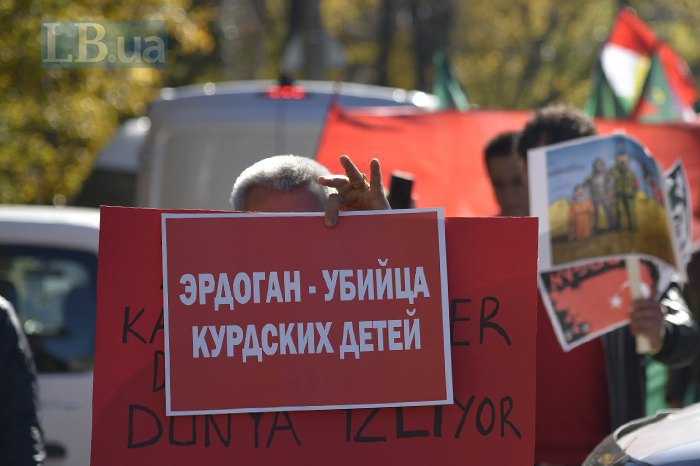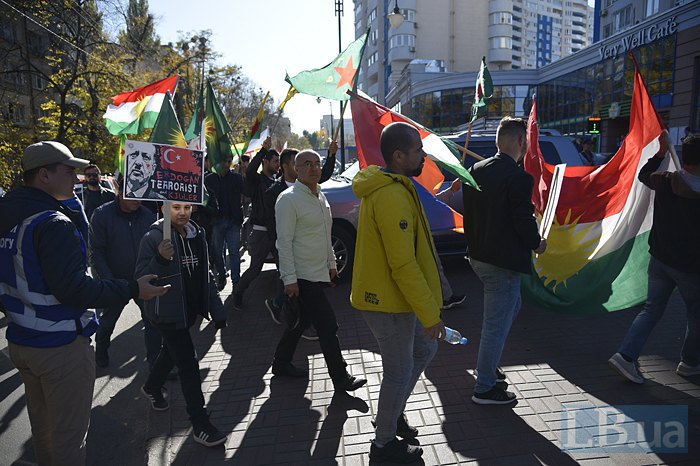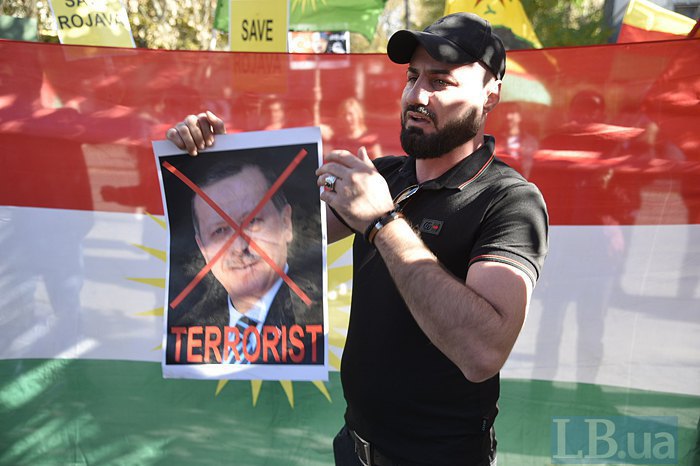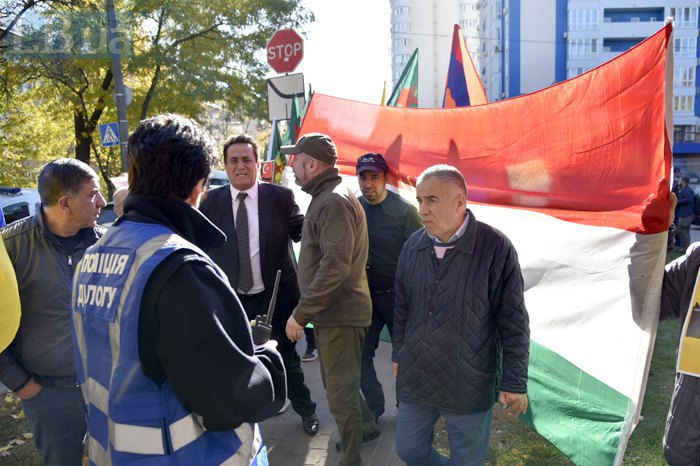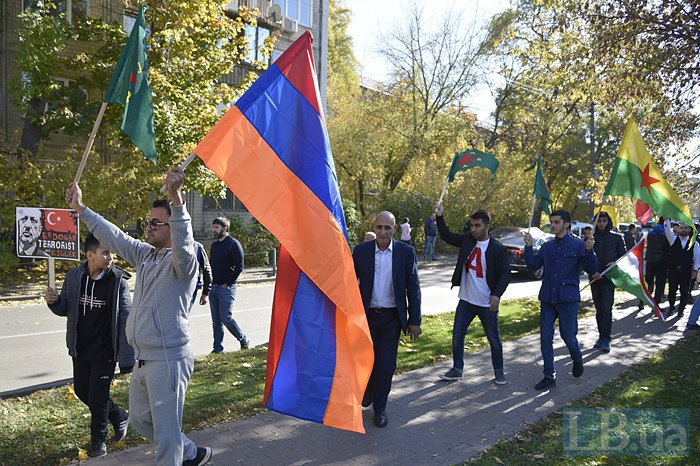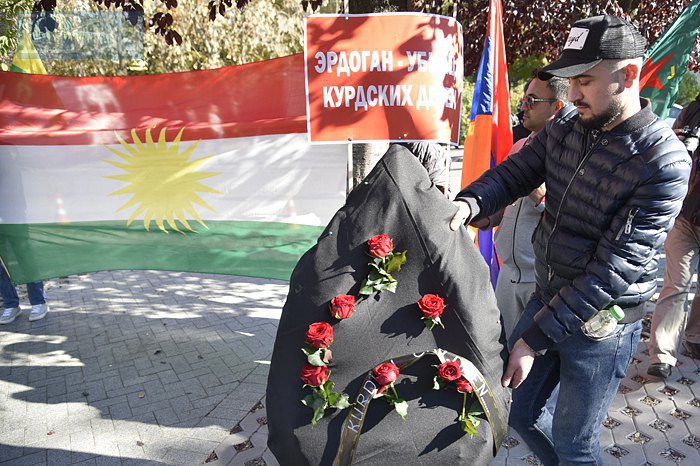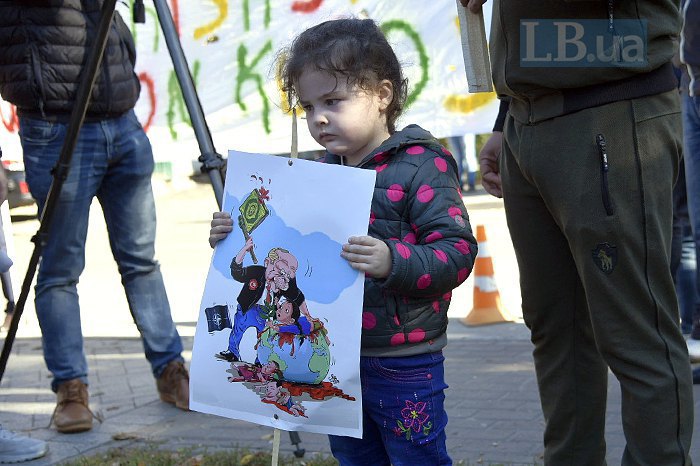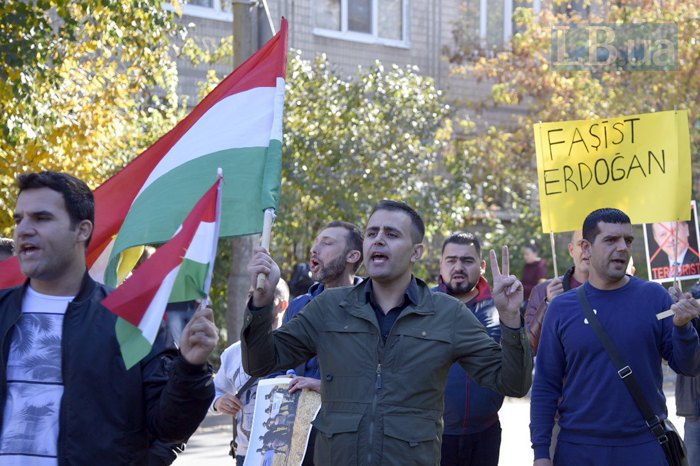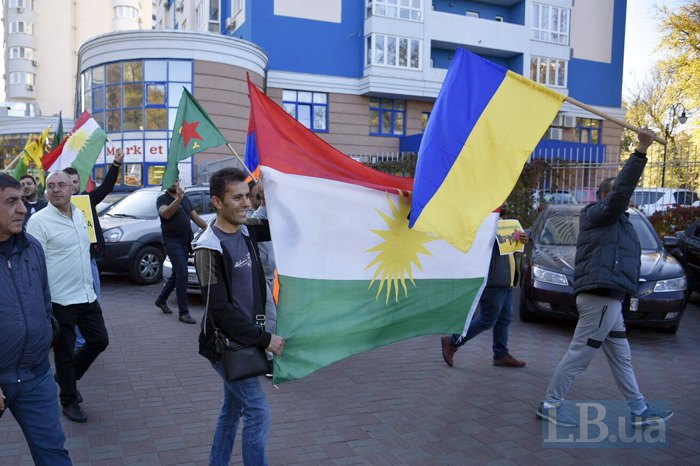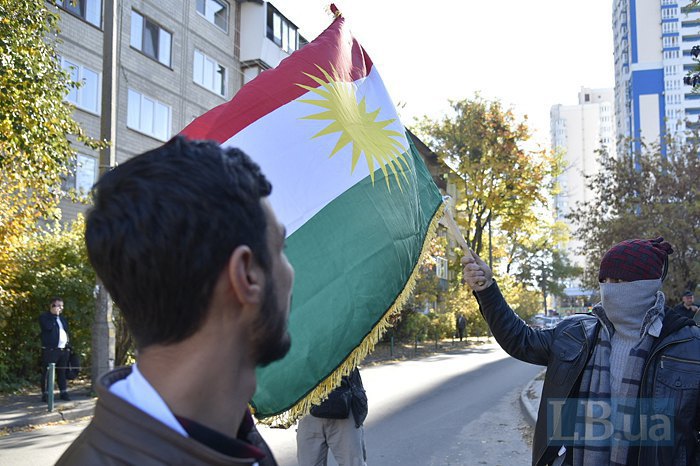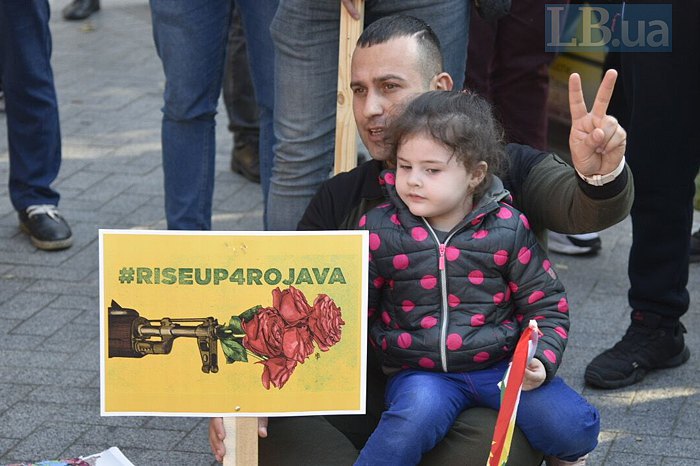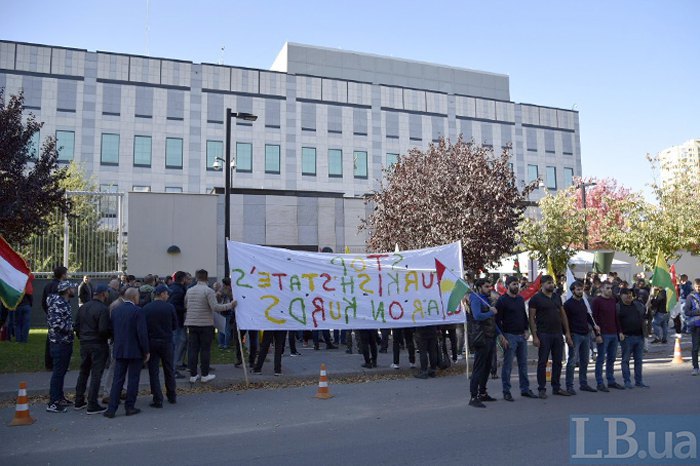 Representatives of the Kurdish diaspora held a picket outside the US embassy in Kyiv on 16 October.
According to an LB.ua correspondent, several dozen people with posters and Kurdish flags gathered outside the embassy to protest against Turkey's military offensive in the northern areas of Syria populated by Kurds.
They criticized Turkish President Recep Tayyip Erdogan, calling himself a terrorist, murderer and fascist. They consider the USA capable of forcing Turkey to stop its offensive in Syria.
On 7 October, the US troops started pulling out of Syria, essentially leaving the Kurds, who have for several years fought against Islamic State militants together with Americans, alone. On 9 October, Turkish President Recep Tayyip Erdogan said that his troops launched Operation Peace Spring in northern Syria.
At least two pickets against the Turkish operation have recently been held in Kyiv.