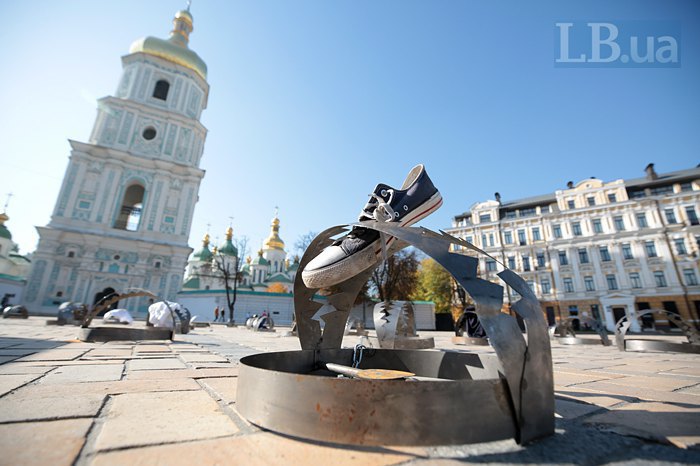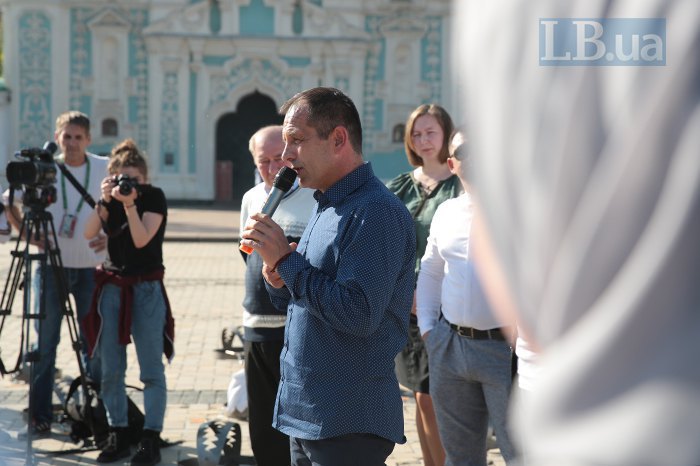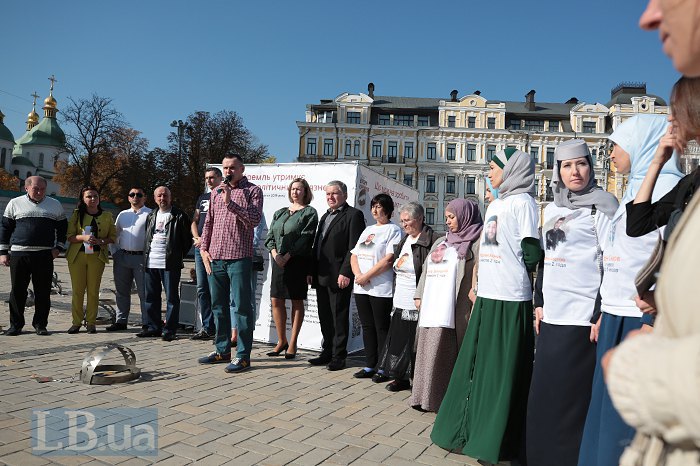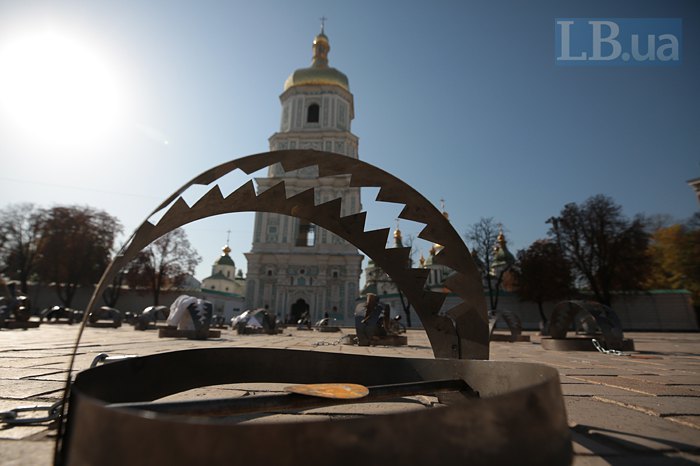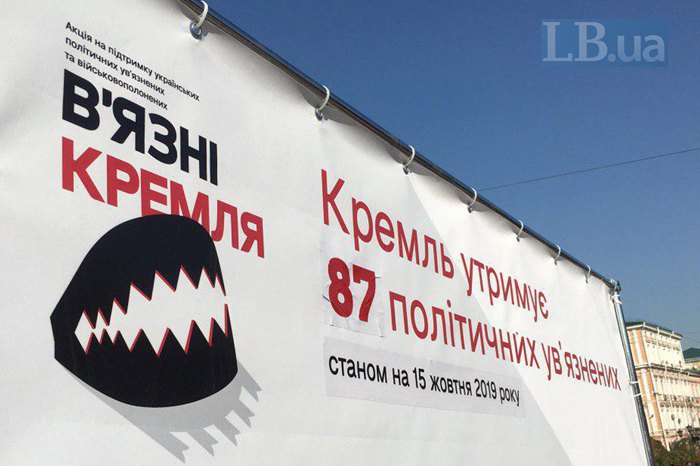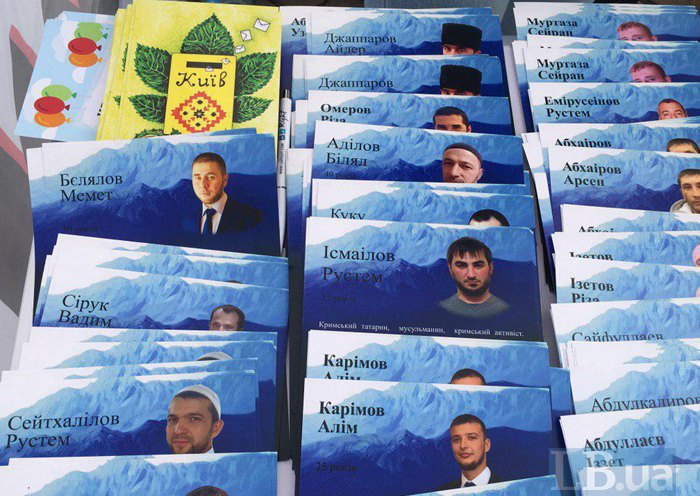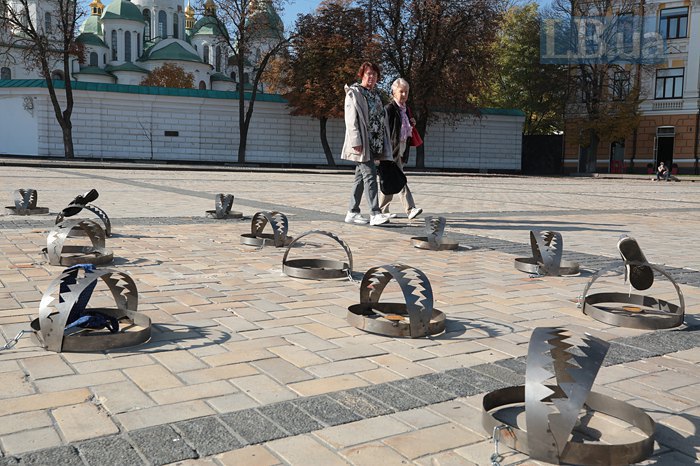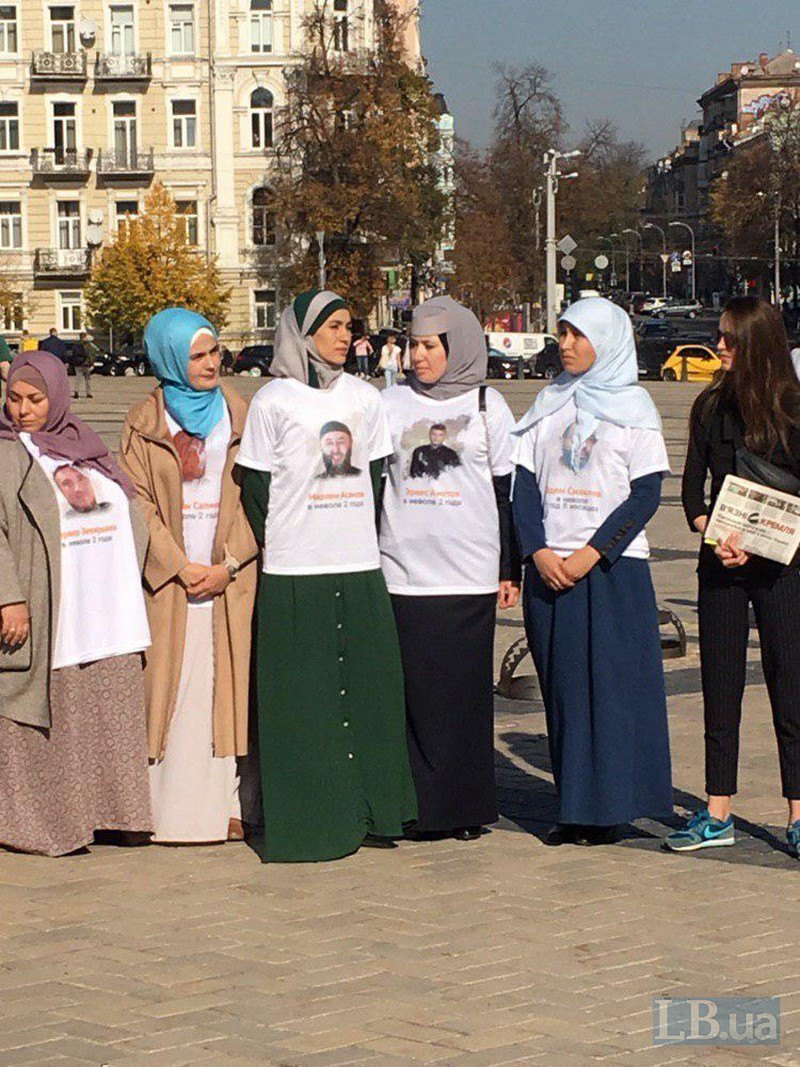 An event in support of Ukrainian prisoners of the Kremlin has been held in Kyiv' Sofiyska Square.
Among its participants were also relatives of imprisoned Crimean Tatars Marlen Asanov, Edem Smailov and Timur Ibragimov.
Film director Oleh (Oleg) Sentsov and Volodymyr Balukh, who were recently released from Russian captivity, took part in the event too, according to an LB.ua correspondent.
"During all the five years in captivity, I understood that we were not forgotten. Thank you for continuing to fight and, for my part, I will do the same," Sentsov said.
He recalled that 87 Ukrainian political prisoners were still kept in Russian prisons.
"We had high hopes for an exchange on 7 [October]. My son Valentyn Vyhovskyy has been held in a Russian prison for alleged espionage for the sixth year now," Petro Vyhovskyy said.
"My husband is a philologist by profession but for two years now he has been in captivity over his civic stand. We would like you to cover all this so that the world community could hear us. Today, prisons are overcrowded," said Ayshe Asanova, whose husband Marlen Asanov whom Russia accuses of terrorism was recently transferred from Crimea to a Russian remand centre.
Timur Ibragimov's mother also attended the event: "My son has been in captivity for two years. He was a citizen journalist, filmed everything on the phone, and for this he was persecuted."
"Such events really help, I stand before you here in Kyiv as a proof of this. Thank you for the event, that you tirelessly travel and the more information there is, the faster we will help," Volodymyr Balukh said.
The event was organized by the Association of Relatives of Political Prisoners of the Kremlin, the Crimean Human Rights Group, Zmina.The Centre for Human Rights, the Ukrainian Helsinki Group, Crimea SOS, Save Oleg Sentsov and the Centre for Civil Freedom.
"This is the 11th city we visited with our installation - 87 traps signed 'Made in the Kremlin'. They symbolize the traps in which citizens in the occupied territories fell for their views," Tetyana Pechonchyk, head of the Human Rights Information Centre, said.