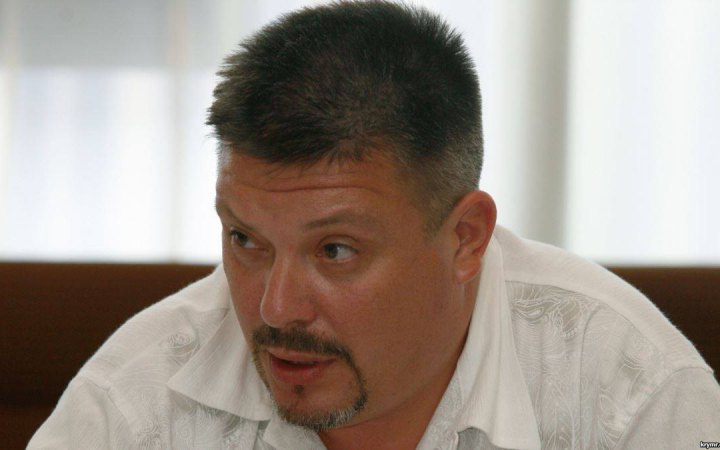 Dmytro Shtyblikov
The russian court sent Ukrainian political prisoner Dmytro Shtyblikov to the colony with a strict regime for 19 years and 6 months.
Lyudmila Denisova, the parliament commissioner for human rights, reported that.
The sentence was read aloud on a new charge of sort of "treason against the state". After the jail, Shtyblikov has to serve a year of custodial restraint.
"This case was falsified in advance. Firstly, in November of 2016, by torture and pressure they forced out the objective evidence, and then, without any arguments, they used the same objective evidence to falsify a "new" case, right after the term of deprivation had been over in the first case," underlined Denisova.
According to her, in November of 2017, Dmytro Shtyblikov "was illegally sentenced by so-called "Sevastopol City Court" to 5 years of the colony with a strict regime and the penalty of RUB200 thousand by the article 222.1 (illegal purchase, delivery, sale, storage, transportation or carrying explosive technologies and explosive materials) and by the article 281 (preparation of an act of sabotage) of the criminal code of the rf. He was detained on 8 November 2016 yet."
A new term of imprisonment by the court included the previous one that had started in November 2016. Thus, Dmytro has to spend unreasonable 14 years more in the Russian prison.
"The acts by the rf against the citizen of Ukraine are illegal, the accusations are pointless and politically motivated, and the criminal cases against Dmytro Shtyblikov are falsified. I am asking the UN Commission for investigation human rights violations during the rf invasion of Ukraine to take these facts of the criminal genocide by the rf against the people of Ukraine into consideration," underlined Lyudmila Denisova.
Earlier, in August 2021, Shtyblikov was in Lefortovo Prison, waiting for the court sittings in the new case of the "treason against the state".