The State Bureau of Investigation detained 12 saboteurs who planned to destabilize the situation in Odesa on the anniversary of the May 2 tragedy.
This was reported by the SBI press service.
On the eve of May 2, SBI officers together with the National Police conducted a large-scale special operation to identify the organizers and perpetrators of possible sabotage and provocations on the anniversary of the tragedy.
Dozens of criminals and possible collaborators who could destabilize the situation in the region under the leadership of the russian special services were checked.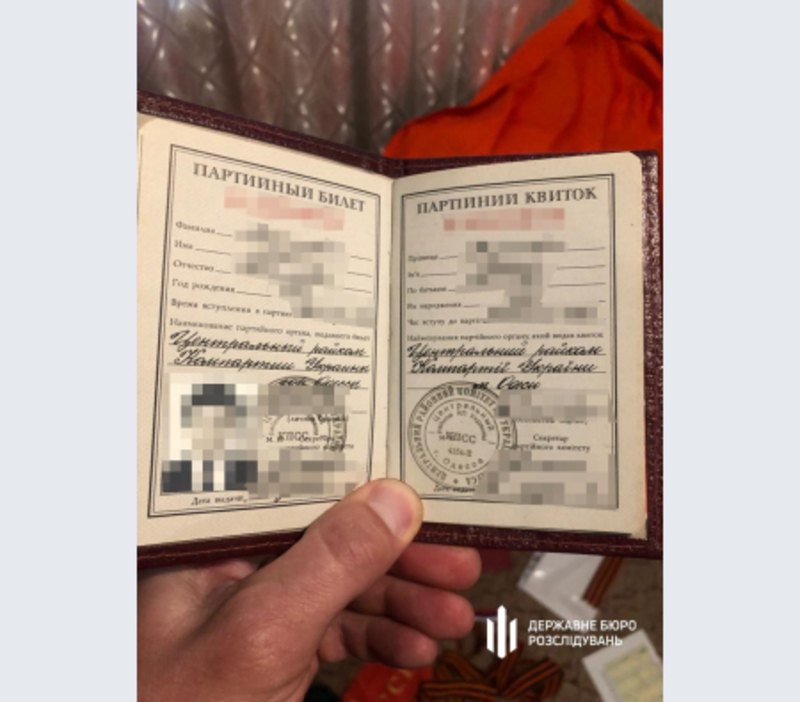 As a result, SBI officers identified and detained 12 people who are reasonably suspected of plotting sabotage, protests and riots in the Odesa region. Also, according to operative information, detainees worked on incitement of inhabitants of Odesa to mass riots.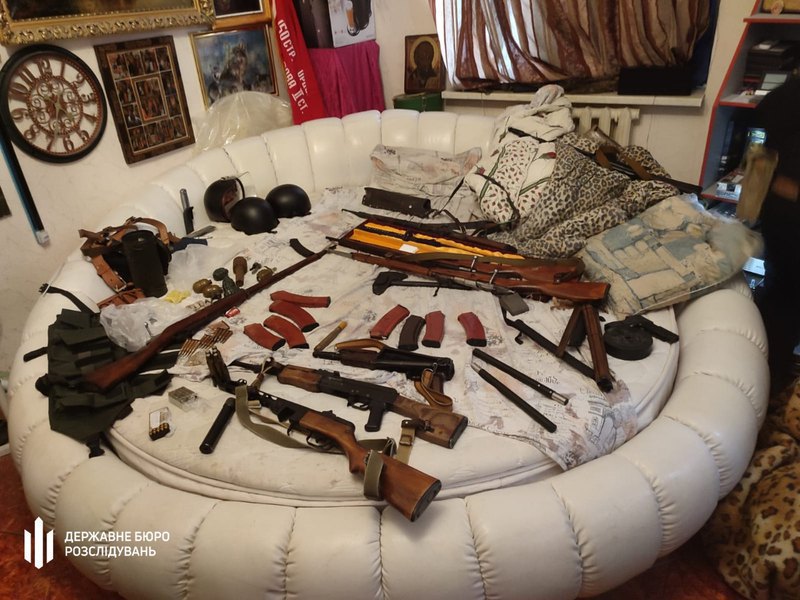 Bureau officers found an arsenal of weapons and explosives in the saboteurs. A large number of submachine guns, machine guns, grenades, pistols and ammunition were kept in the private house of one of the detainees. In addition, the rebels were found with flags with communist symbols, medals, anti-Ukrainian books, and propaganda brochures.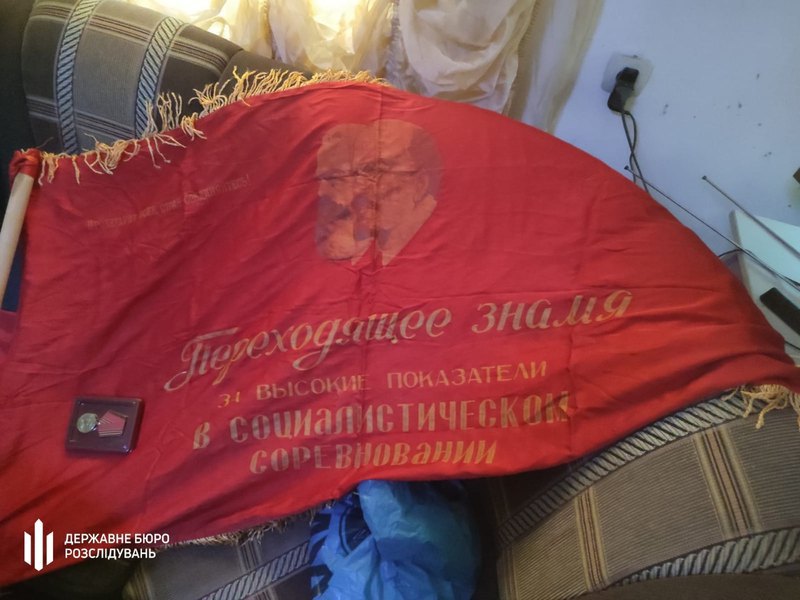 According to the enemy's plans, they were to implement their criminal plan for the anniversary of the tragic events – May 2.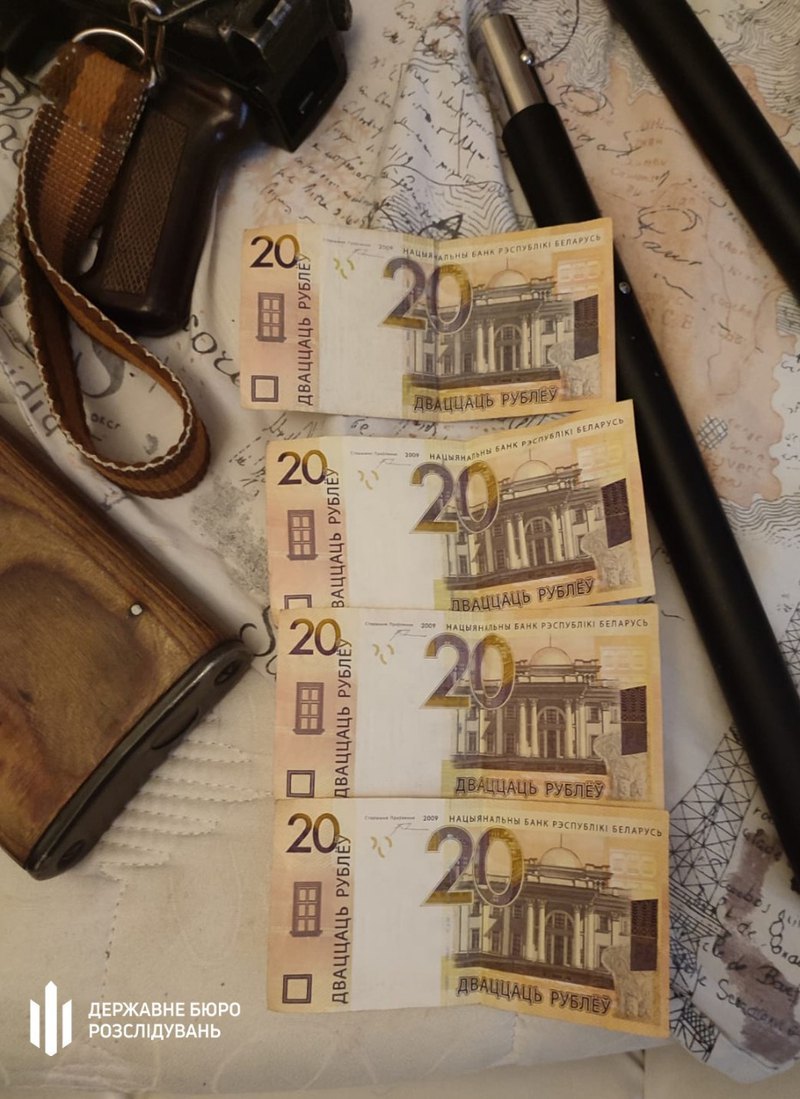 SBI investigators instituted criminal proceedings for treason (Part 1 of Article 111 of the Criminal Code of Ukraine). All were handed over to the Security Service of Ukraine for further procedural actions.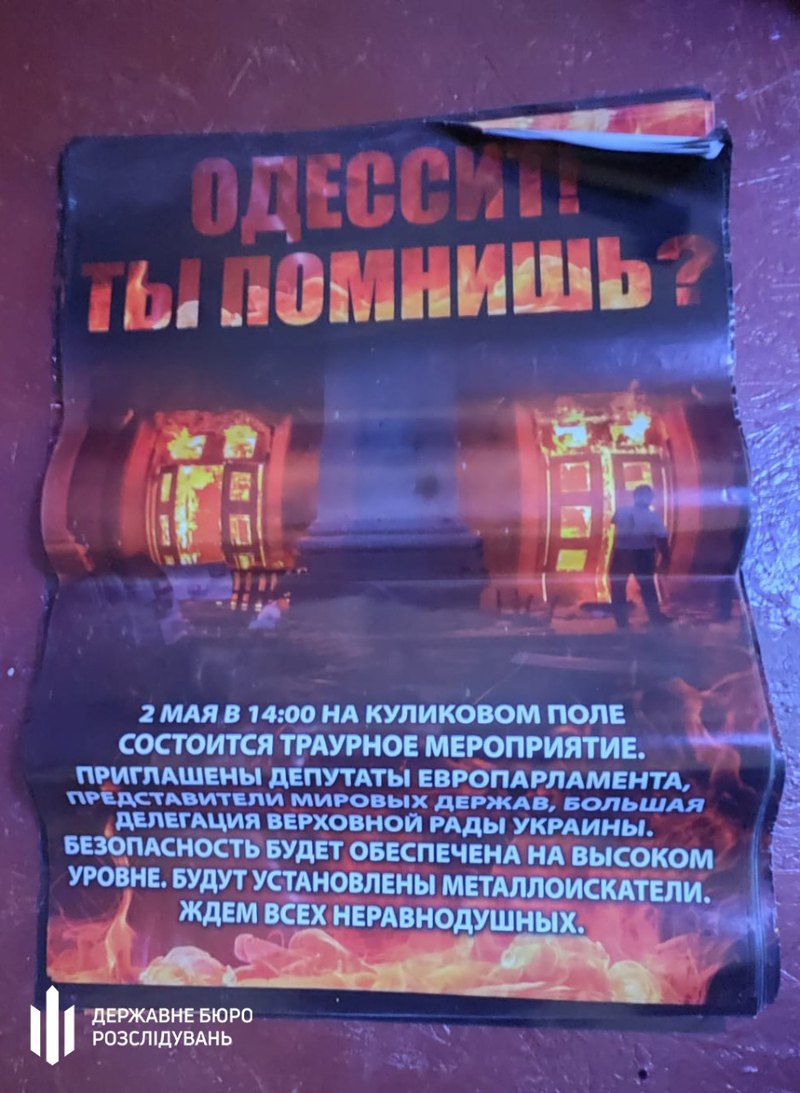 On May 2, 2014 in Odesa mass fights of supporters of unity of Ukraine and pro-russian separatists took place. As a result, 48 people died. 124 people were injured, including 21 law enforcement officers. Most victims were in Kulikove field.