The head of the Makariv District Court of Kyiv Region, Oleksiy Tandyr, ran over a National Guard serviceman at a checkpoint in Kyiv on the night of 26 May, Ukrayinska Pravda has reported, citing sources in law enforcement.
At around midnight, Tandyr, driving a Lexus, hit a 23-year-old National Guard soldier to death while driving along Beresteyskyy Avenue.
According to UP sources, the judge was intoxicated.
According to Interior Minister Ihor Klymenko, the deceased was a conscript of the National Guard, Vadym Bondarenko.
"Before the start of the full-scale invasion, he served in Cherkasy. Soon he was transferred to Kyiv. When active hostilities began, he rushed to the frontline. But Vadym's unit was performing important tasks in the capital. He was needed here," said Klymenko.
The minister added that the deceased is survived by his wife and three children, while his father and brother are currently defending Ukraine in the hottest spots. 
The State Bureau of Investigation is currently investigating the circumstances of the accident.
"According to preliminary information, at around midnight on 26 May, a judge driving a car hit a serviceman of the National Guard of Ukraine. As a result of the accident, the National Guard serviceman died on the spot from his injuries. The judge was detained. He refused to be tested for intoxication in a healthcare facility. Procedural measures are being taken to compulsorily take biological samples from the judge," the SBI said.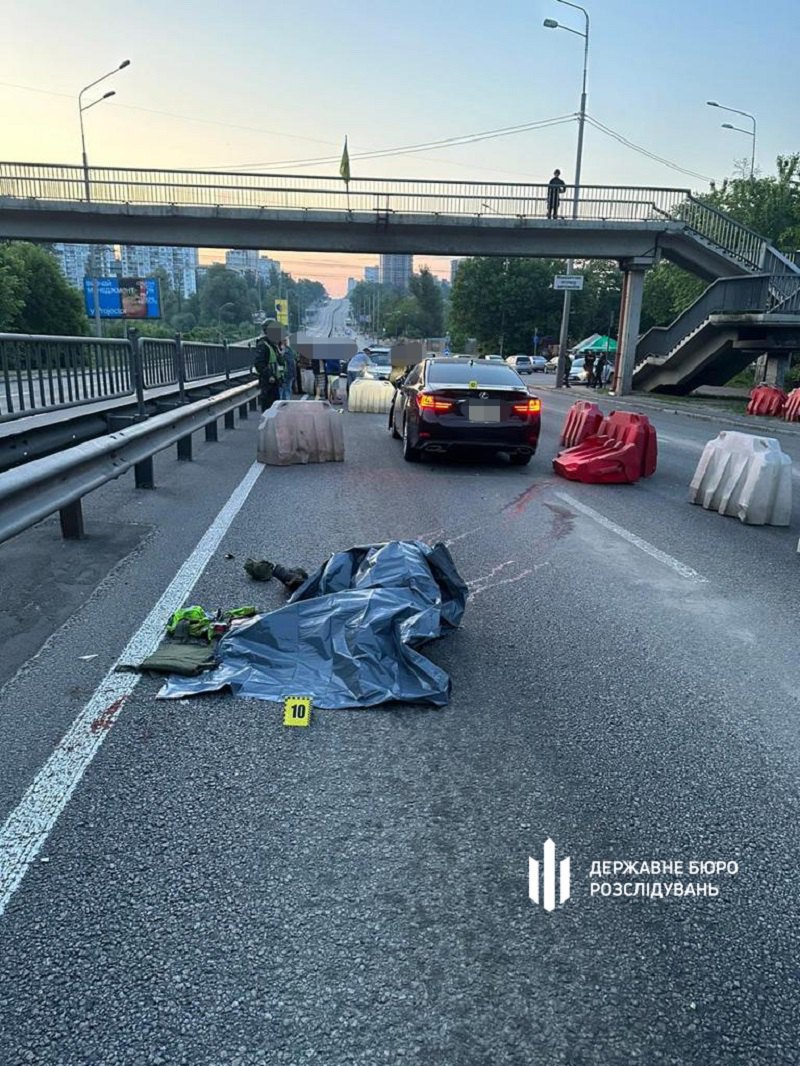 The pre-trial investigation was initiated under the article on violation of the rules of road safety or operation of transport by persons in a state of alcohol, drug or other intoxication, if they caused the death of the victim (Part 3 of Article 286-1 of the Criminal Code).
This provides for imprisonment for up to 10 years.
According to Suspilne's sources, the accident occurred at the beginning of the curfew, when the National Guard serviceman was setting up barriers on the road. The judge tried to convince police that it was not him who was driving, but the driver who fled into the bushes.
According to the source, the deceased was a conscript.
"He is survived by three children. The father is in Bakhmut. His brother is also at the front. His wife and children are abroad," the source said.