"The French have no fatigue with Ukraine"
Immediately after the NATO Summit in Vilnius, we heard from some British and Polish officials say that Ukraine should be more grateful for their support, that they have a certain fatigue with the war. Do you hear anything similar from French politicians and government officials? Or does Paris have a more adult view of the world?
On the contrary, the French applauded President Zelenskyy's statements in Vilnius. During meetings with top-level politicians and journalists alike, they supported the president's resolute and persistent stance in defence of Ukraine's national interests. The French remember how during the German attack in 1940, General de Gaulle used the same tone as the president of Ukraine today to demand help from his partners. Unfortunately, the Allies' delay cost the French people thousands of lives and led to the loss of territory. The French are not tired.
Foreign Minister Dmytro Kuleba talks about a "difficult autumn" and that during this period there will be many calls from different countries to sit down for talks with Russia. Could France be one of those voices?
In my opinion, France cannot be a voice calling for immediate negotiations with Russia. You said that voices would be heard, and they are already being heard. Mostly these are the voices of lobbyists, i.e. mercenaries and canned goods [sleeping agents]. By the way, we explained to French journalists what this term means, and now they often use it during TV broadcasts when such canned voices are heard.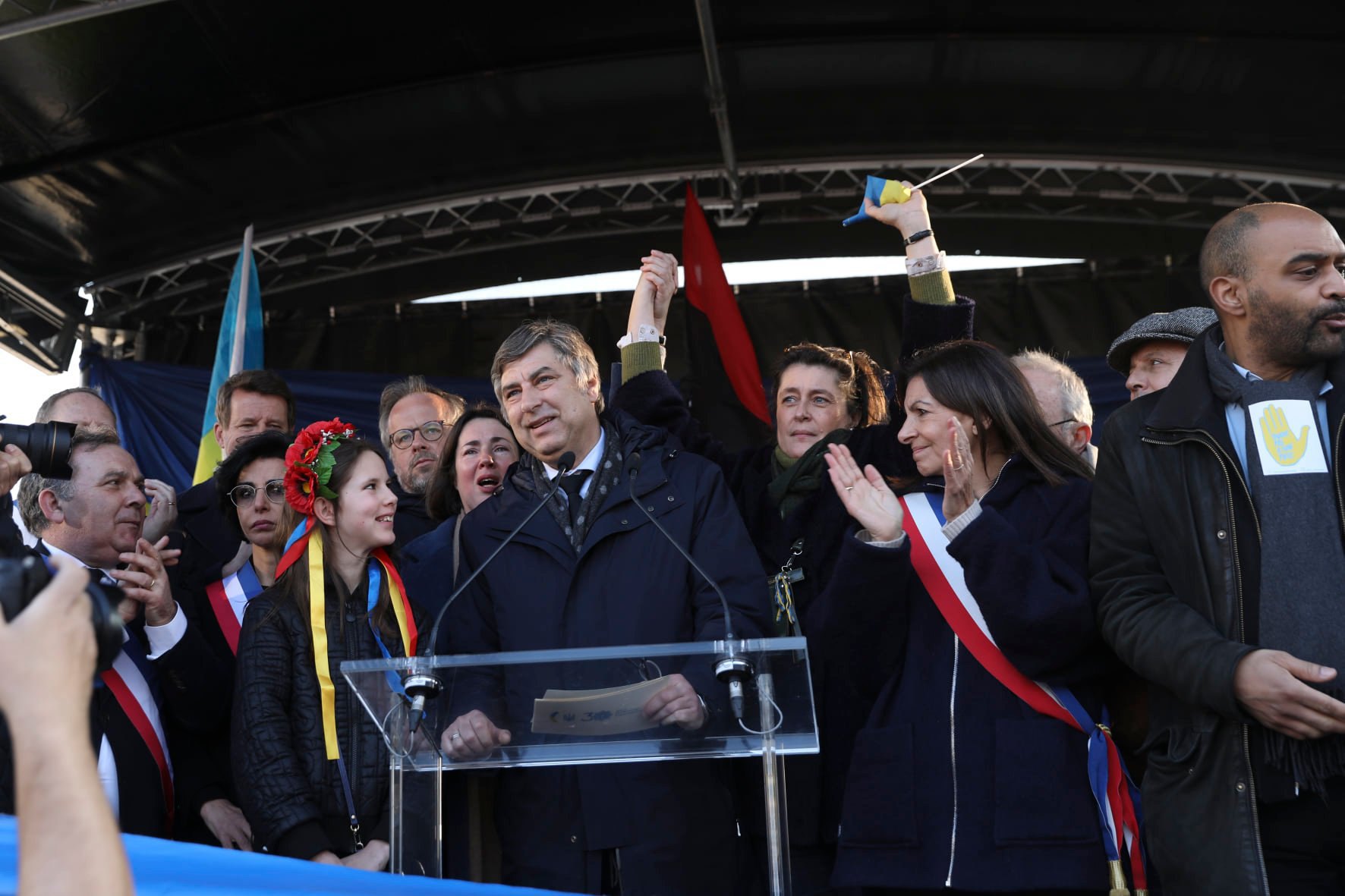 Ukraine's Ambassador to France Vadym Omelchenko during a protest march against the invasion of Ukraine by Russian troops, Paris, 5 March 2022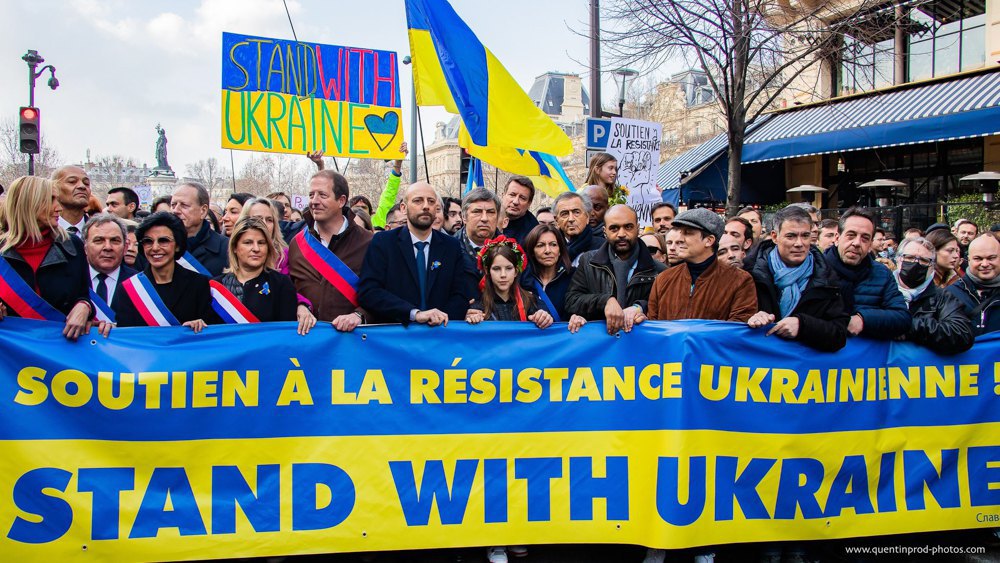 Former French President Nicolas Sarkozy recently said in an interview that Crimea should be given to Russia, Ukraine should remain outside the European Union and NATO, and Europe should restore relations with Russia itself. How should we react to this?
Yes, Sarkozy is a former president, but it would be an exaggeration to say that he still has influence on political processes. And don't forget that the court sentenced him to three years in prison. His statements were harshly criticised by French politicians and experts. Even a former subordinate who worked in his office spoke openly about his corrupt ties with Russia.
He was reminded of everything: 2008, his position on blocking the prospect of Ukraine and Georgia joining NATO, the annexation of a large part of Georgian territory, and much more. It seems that he angered his own people, who stand in solidarity with the Ukrainian people in their struggle, with these statements. For which Sarkozy faced a corresponding reaction.
Does the French leadership understand that Putin is not going to negotiate at all?
The French leadership is well aware of this. If you look at the consecutive statements of Foreign Minister Catherine Colonna, you will see an absolutely consistent position, which sounds like this: "Ukraine must win, Russia must compensate for the damage and be held accountable for crimes against humanity. If negotiations ever take place, it will be only at a time and under conditions determined by Ukraine." The same has been repeatedly stated by French President Emmanuel Macron.
Speaking of accountability for crimes, France has always taken a proactive stance. It was the first country to provide us with a fully equipped DNA laboratory, which started operating in Bucha, accompanied by a team of more than 50 people. It included French investigators, forensic experts, pathologists, gendarmes, etc. And then Ukraine granted this group the right to be the first to inspect the crime scenes in Izyum. Each of these experts is a witness to Russian crimes.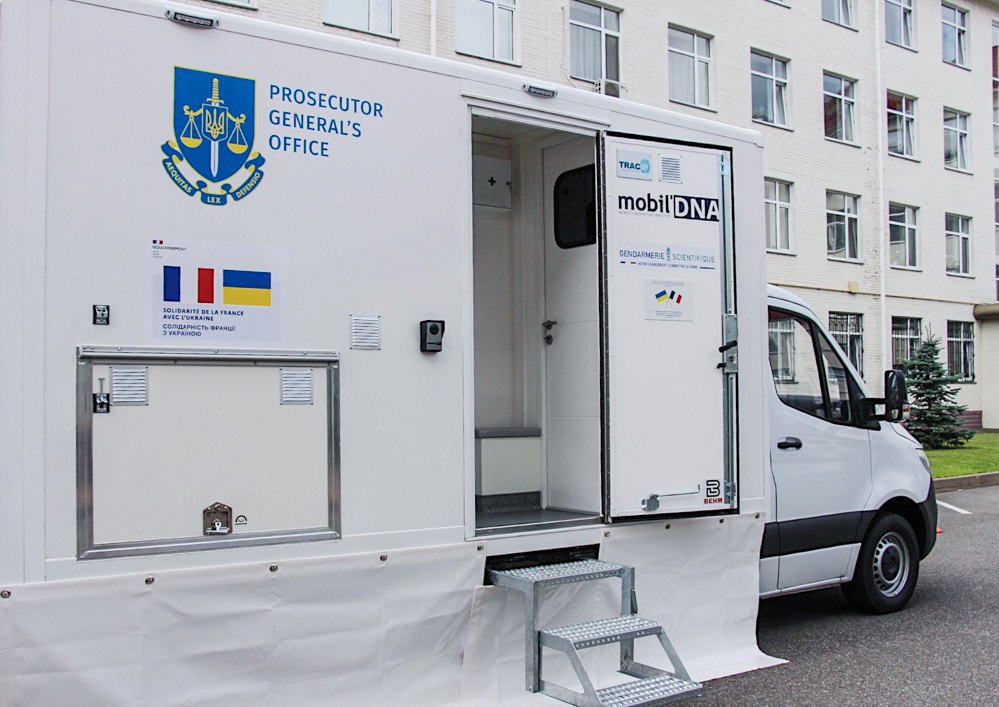 The mobile DNA laboratory donated by France to Ukraine
The American media write a lot about Washington being somewhat disappointed with the way the situation is developing at the front. How does the French military leadership assess our offensive actions?
Last week, we had another meeting with representatives of the General Staff under the French president. They do not give any assessment of whether the counteroffensive was successful or not. Their intelligence is involved, which, by the way, cooperates with Ukrainian intelligence. They know and understand everything. And they are focused on something else: the rhythm and speed of defensive supplies, logistics. They behave as true partners should. In fact, I had the impression that I was in the Ukrainian General Staff because we were discussing specific working issues. People there are focused on something else - on a specific result.
"The French have decided to triple the production and supply of ammunition to Ukraine"
Kyiv and Paris have a separate track of arms negotiations. What priority areas are we currently focusing on? What weapons do we need most from the French?
Paris is our key ally, playing the role of leader and coordinator in many issues. Few people know this: France was one of the first countries to supply us with NATO-standard weapons. When the discussion about providing us with heavy offensive weapons was underway, it was Macron who was the first to say the word "tanks" after talks with President Zelenskyy. This is how France became the initiator and driver of the tank coalition.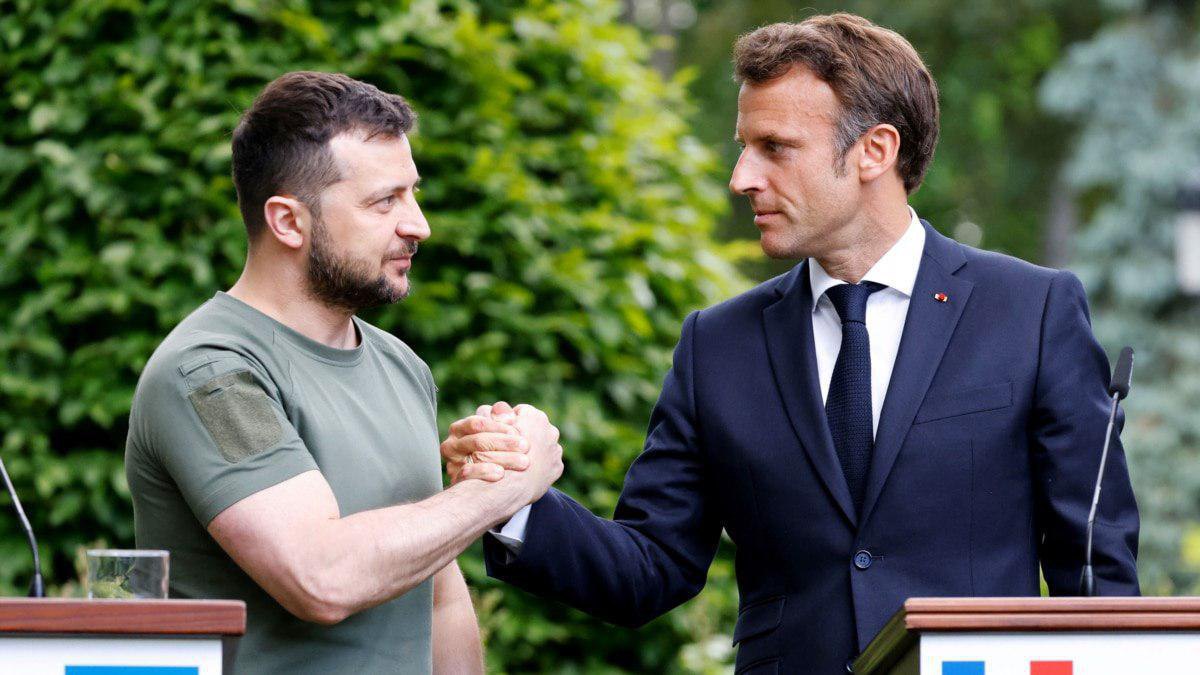 Zelenskyy and Macron during the first visit by the leaders of France, Germany and Italy to Kyiv, 16 June 2022
If we talk about the strategic things we are currently negotiating with the French, these are long-range missiles and air defence systems. Another urgent need is spare parts because everything we have been supplied with is heavily used and wears out. We are already working with France to solve this problem.
At the same time, there is a permanent, pressing issue - the supply of 155-mm ammunition. France has committed itself to supplying these shells at a certain pace. Those who produce them are now working 24/7, and specialised French enterprises have switched to emergency mode. And here is the good news: the French have decided to triple the pace of production and delivery. This is very significant.
The winter will be difficult because of Russian missile attacks, as the leadership of our country has already said. The Franco-Italian SAMP/T air defence system is operating in Ukraine. Paris and Rome have agreed to significantly increase the production of ammunition, and French Defence Minister Sébastien Lecornu said that his country would shorten the cycle of creating components for these systems. Is Kyiv counting on new SAMP/T batteries? What is a possible timeline?
I will put it this way: this issue is under constant control of the leadership of both countries, the ministers of defence and the chiefs of the general staffs. I think we have good prospects. All parties understand that Ukraine needs to receive these systems as soon as possible.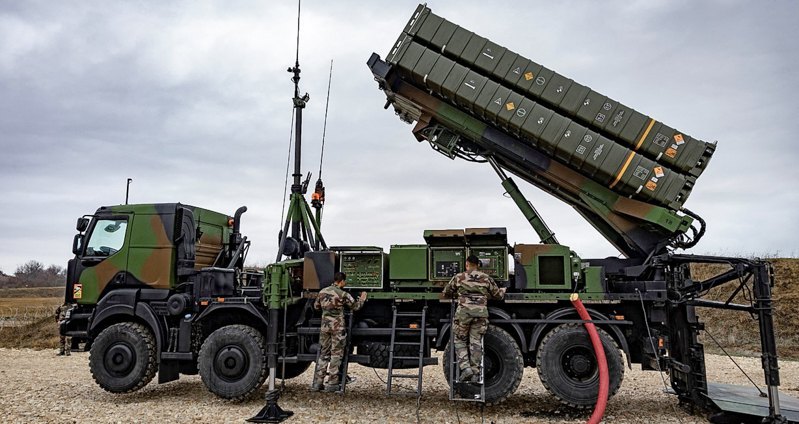 SAMP/T
The first French SCALP long-range cruise missiles have already proved effective in Ukraine. Can we get additional missiles and when?
We already have all the SCALP missiles that the French promised to provide us with as part of the first batch. That was a test batch, and the missiles proved to be good. SCALPs will continue to be delivered. The main issue with these deliveries is their pace, and the French are doing very well.
In general, if you hear President Zelenskyy or President Macron say that France has decided to provide us with some weapons at the request of the Ukrainian side, you should know that they are already in Ukraine and are already working at the front.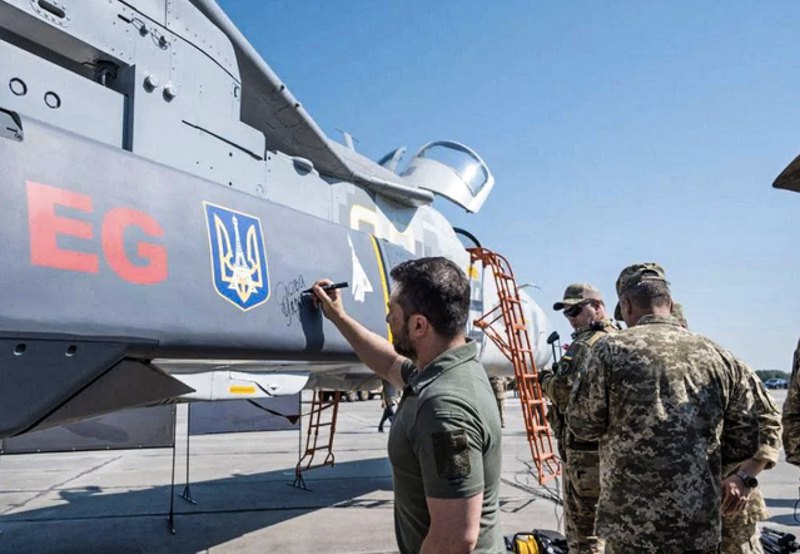 President Zelenskyy signs a SCALP missile supplied by France
Is silence on the issue of supplies the main condition for the French?
Indeed, from the very beginning, France has set a condition in the context of arms deliveries - complete silence: they care about the security of the logistics and want the weapons to arrive and everything to work smoothly.
Now Paris is gradually providing public information on the supply of certain weapons. At some point, when the French had already provided us with 120m euros worth of equipment, we heard criticism from some Ukrainian experts that France was allegedly delaying something, and then I saw that the French themselves began to criticise Macron and say that he had allegedly not supplied a single piece of weaponry to Ukraine. Then, at the Elysee Palace, we raised the issue of doing something and going public because this situation was beginning to have a bad effect on bilateral relations between Ukraine and France. After that, the French government publicly announced that it would provide Caesar with the aircraft. Other statements followed, but in general, the strategy and conditions set by the French remain unchanged - everything must be done in complete silence.
President Zelenskyy has set a task for the Foreign Ministry and ambassadors to hold a defence industry forum in Ukraine by the end of the year and to create production alliances between Ukrainian and foreign defence companies to repair and manufacture weapons and components in Ukraine. Which French corporations are we negotiating with in this regard and who has already responded positively to this initiative?
There will be two formats. Firstly, an international forum that will bring together arms manufacturers from around the world. It will take place in October. Secondly, bilateral sessions for companies from each participating country will start before this event. So, the first such seminar will be between Ukraine and France. It will take place at the end of September. Thirty French defence industry companies have already agreed to attend. There will also be a large number of manufacturers from our side.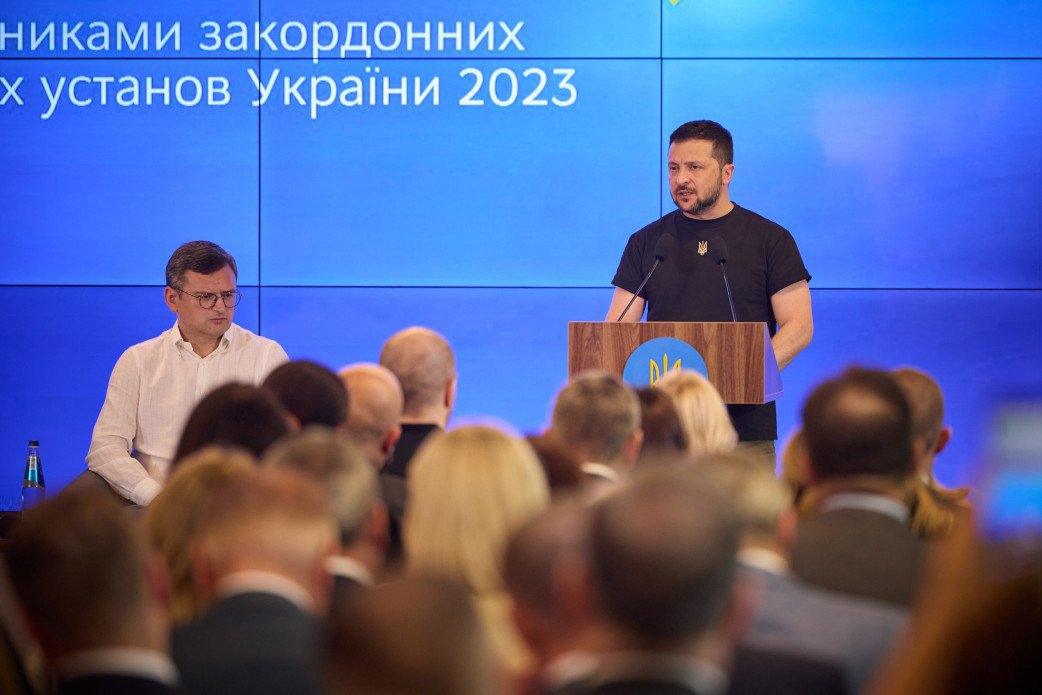 President of Ukraine Volodymyr Zelenskyy and Foreign Minister Dmytro Kuleba during a meeting with ambassadors
"France is considered among a small number of countries to host a global peace summit"
Ukraine held talks in Jeddah on President Zelenskyy's Peace Formula. There, each country came up with a specific initiative to become a co-leader in the implementation of a particular point of his peace plan. What does France want to focus on?
France is ready to work seriously on the implementation of the first point of the formula - the restoration and observance of radiation and nuclear safety. The French leadership informed the Ukrainian authorities of this as soon as President Zelenskyy presented the formula. For France, nuclear energy is a strategic industry. Paris believes that the precedents in Ukraine (Russia's seizure of nuclear power plants and the Kremlin's nuclear blackmail) pose a danger to the whole world as they can lead to unpredictable consequences. And now France is our most important partner in communicating with the IAEA leadership.
At the same time, President Macron fully supports the Ukrainian peace formula, and that is why the French have slightly transformed their position and say they would like to help with the implementation of all its points. By the way, high-level French representatives took an active part in the Jeddah forum and held talks with the Ukrainian delegation headed by presidential chief of staff Andriy Yermak. French diplomats and senior officials are also actively involved in a new format: discussions with the head of the president's office and his team on specific points of the peace formula, as work is underway to develop implementation mechanisms. Since last week, Ukrainian ambassadors have been involved in this process, and they are expected to start similar discussions in their host countries.
France is now being considered among a small number of countries to host a global peace summit. By the way, Emmanuel Macron has also said that he is ready to work on engaging the leaders of China, India and Brazil in the forum.
But Macron is talking about a peace initiative for Ukraine. He is talking about this with Chinese leader Xi Jinping. Separately, he is talking to Indian Prime Minister Modi. What is the French president trying to achieve?
There is no separate peace plan. There is one peace plan by President Zelenskyy, which Macron agrees with. The French president has committed himself to working with China and India to bring them to this forum.
However, what happened during the French president's trip to China? His visit took place a few weeks after Xi and Putin's talks in Moscow. At the time, the whole world was watching the situation intensely because no-one knew what the two had agreed on - whether China would support Russia and provide it with weapons or not. Macron, on the other hand, came to China and showed Xi an alternative way.
There is a crisis inside China, the economy is slowing down and falling, and some global markets are closed to China because of US sanctions. And Xi had a choice: either to follow Russia's path of isolationism, to put the Chinese economy on a military footing, to start a small war, or to look for a way out of the crisis through the development and strengthening of the economy, which is impossible without cooperation with the West. Since Macron's visit, there has been little mention of the possibility that China could support Russia's war against Ukraine and escalate it. Even the reaction of US officials to Macron's visit to China was cautiously positive. Everyone understands that Beijing's position can change; it is a fragile construct.
The French president opened the economic door for Xi. He brought more than 50 CEOs, and the parties signed multibillion-dollar contracts. He showed the Chinese: part of the world is closed to you, but we are still open. The parties signed contracts for industries that are sensitive to the Chinese economy, including aviation and nuclear power. It seems that China understands that if they decide to actively help Russia, France can stop economic relations, which are extremely important for China.
What did we get in the end?
This is important to us for several reasons. First, Xi Jinping did not escalate the situation. Second, an additional channel of communication has emerged. This is very good. By the way, I recall that Emmanuel Macron called President Zelenskyy the day before and immediately after his return from China. This is a good example of coordination.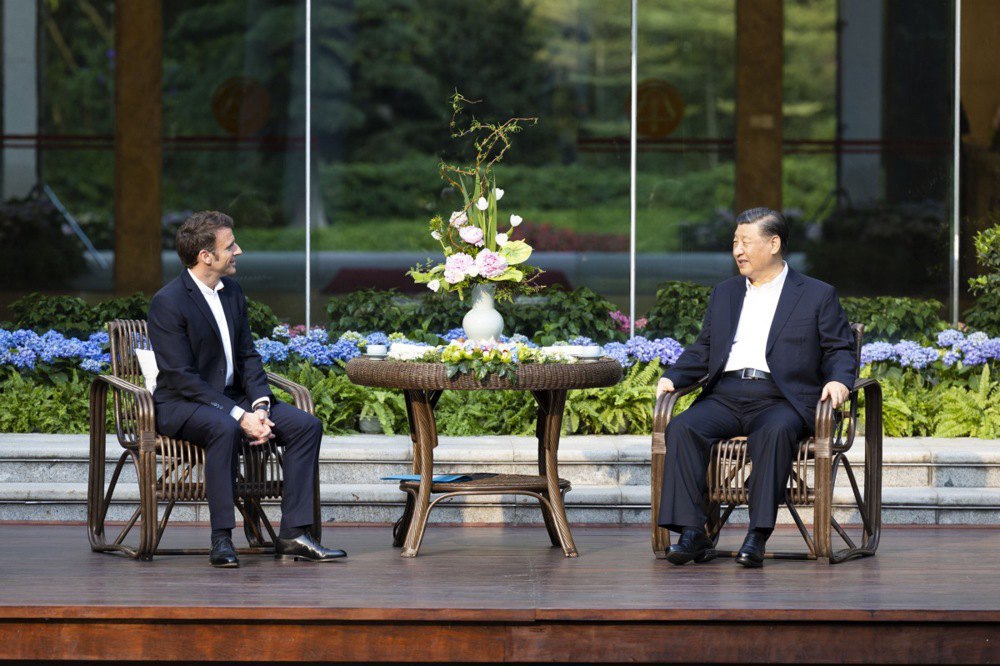 French President Emmanuel Macron and Chinese President Xi Jinping during a meeting in Guangzhou, China, 7 April 2023
The same applies to India as Macron also pays great attention to this country. On Bastille Day, Prime Minister Narendra Modi came to France and was Macron's guest of honour. We hope that the channel of communication between India and France will work not only in the interests of France, but also in the interests of Ukraine.
Negotiations on a security guarantee agreement between Ukraine and France will begin soon. What will Paris focus on?
We are now waiting for the details and outlines of the agreement being worked out between Ukraine and the United States. This is important for further work with France. The goal is to make sure that France becomes the first European country to work out a guarantee mechanism. In the near future, we will start forming a working group and work quickly on the document. It is important to understand that many European countries are now looking to France because it has recently strengthened its position in the European Union and NATO. Today, France is one of the main donors to the European Union, and no decision at the EU level can be made without Paris's support, whether on security issues, sanctions or financial and humanitarian aid.
Before the full-scale invasion, it was France that built corvettes and boats for Ukraine. By the way, it continues to do so. Can we hope that France will become an important partner in the development of the Ukrainian navy after the war?
This is how it should be and how it will be. France is a leading marine equipment maker. France is a maritime power. It considers Ukraine a maritime power. There is a huge field for interaction. By the way, the French continue to manufacture and supply coast guard boats for us. In August, two vessels for the State Border Service were delivered, as scheduled.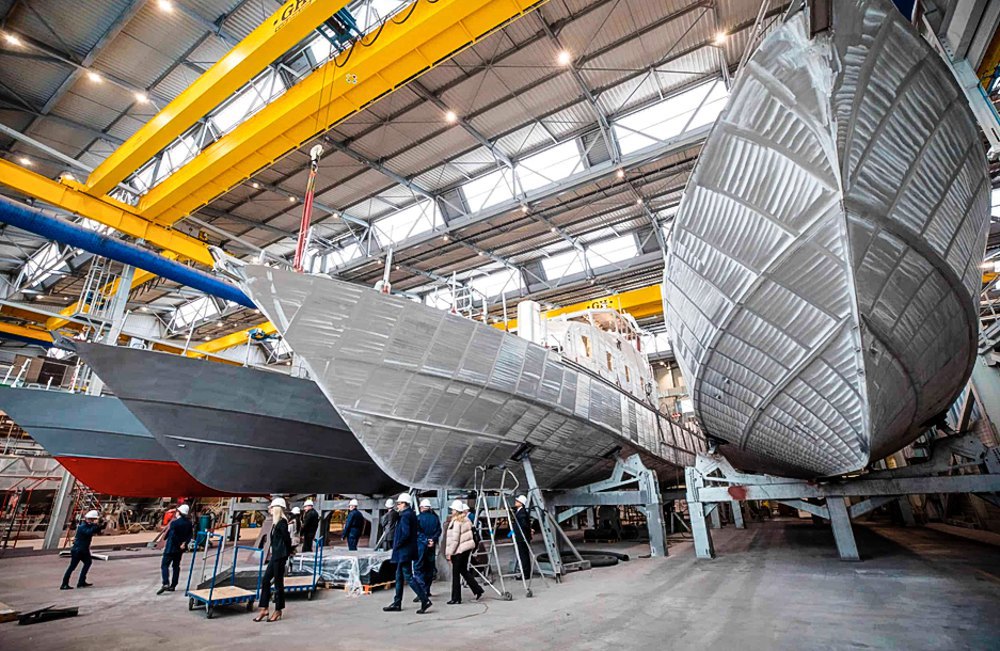 Construction of OCEA FPB 98 patrol boats by OCEA, October 2021
France has radically changed its position on Ukraine's accession to NATO. President Macron is in favour of inviting Ukraine to join the Alliance and creating a roadmap with conditions and timelines for accession. Kyiv expects the USA to change its sceptical stance at the Washington summit. However, the main sceptic is Germany. Can Paris influence its closest ally?
After World War Two, France preferred to have an allied relationship with Germany. They consider it a guarantee of security in Europe. For the French, the tandem with the Germans is sacred. However, now there are certain differences because the countries overcame the energy crisis in different ways. They had different degrees of dependence on cheap Russian energy. While France was able to give up on them in a month, Germany still has problems. Now we can see how Paris and Berlin have different positions on some political issues.
In the past, France used to coordinate its position with Germany before making decisions - economic, political, and security ones. Paris used to say: we need to consult with the Germans first and then reach a consensus with the European Union. Now France is taking the lead in some political issues. The catalyst for disagreements between the two countries is the position on Ukraine's EU candidacy and invitation to Ukraine to join NATO. We saw that France was the first to support granting our country the status of an EU candidate, and then Germany made a similar decision. In Vilnius, we noticed that Macron, unlike his German counterparts, absolutely supported us.
I think that the interdependence and coordination between France and Germany still exists. I am confident that the French will do everything possible to change and improve the position of the German leadership on Ukraine's accession to NATO.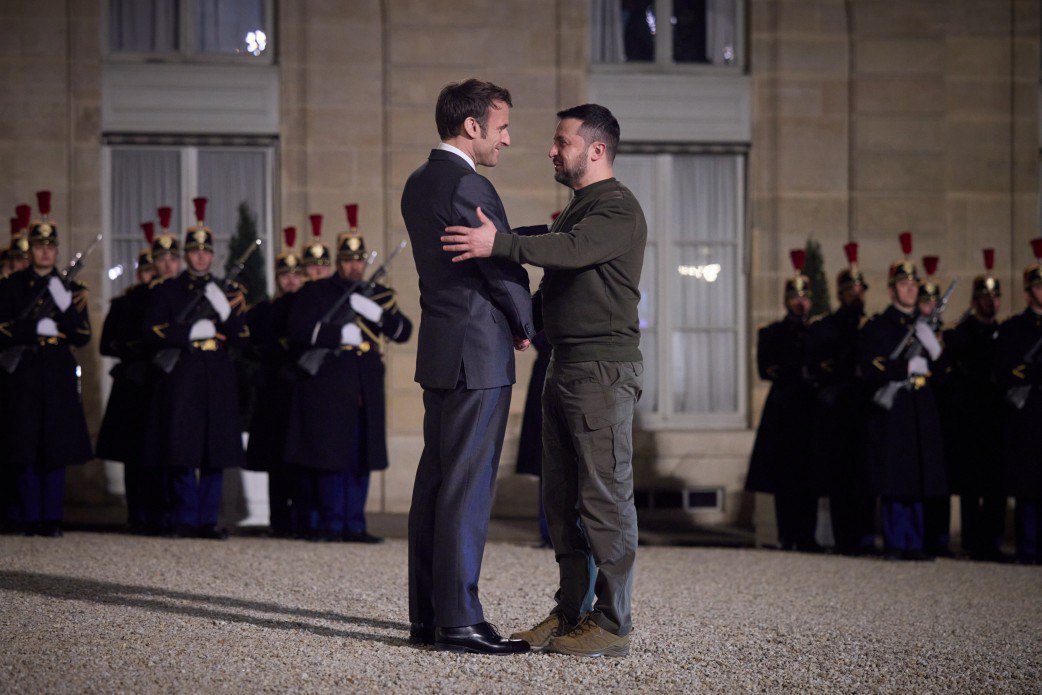 Volodymyr Zelenskyy's meeting with Emmanuel Macron and Olaf Scholz in Paris, 9 February 2023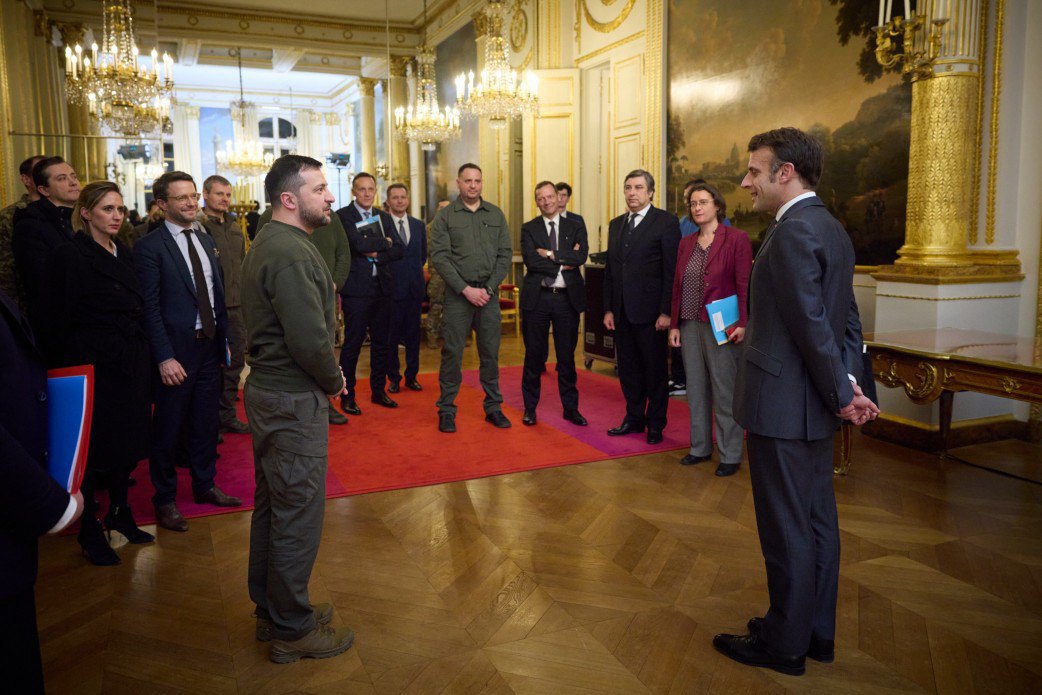 Macron presents President Zelenskyy with the Order of the Legion of Honour, Paris, 9 February 2023
For many years, President Macron has been talking about creating a system of autonomous strategic European security. Some in France used to say that it was impossible without Russia. What do they say now, and what do we say to the French?
The idea of autonomous strategic European security is a concept of the French political leadership. It is not relevant now, but in the future, we are absolutely sure that the wording will be different. And it will be as follows: An autonomous strategic security system, if it is created, is impossible without Ukraine. Moreover, Ukraine will become one of the main contributors to this system, because we can make a significant contribution. Our army is one of the most powerful in Europe, with unique experience in combat operations. It is well-equipped, and this will be complemented by a revived powerful military industry.
There is one vivid example of how France's position on European security and the inclusion of Ukraine in it has changed. In 2019, at the annual meeting of ambassadors in France, it was said that Russia was an integral part of European security. Four years later, on 29 August, Foreign Minister Dmytro Kuleba was invited as a guest of honour. This says it all.
"The French have realised that companies that have not left Russia will never be allowed to enter the Ukrainian recovery market"
At least 23 major French companies are still operating in Russia. The Total Corporation, which has announced a "gradual withdrawal", will continue to produce liquefied natural gas in Yamal, Siberia (as you know, European sanctions do not apply to LNG). What should be done about this? What is the embassy doing to persuade our partners to stop such activities?
You say that 23 French companies have continued doing business in Russia. This is not good. However, before the war, France was the first employer in Russia when it came to the segment of foreign companies. There were 500 French companies or their branches operating in Russia. Now there are only 23 left.
Why did this happen? First, because of the strong position of the French leadership. Macron gathered representatives of corporations that had been operating in Russia and said that the state could not demand specific steps from them because they were private sector companies, but France would support all sanctions packages, even the most radical ones, and sooner or later they would have to leave Russia. Second, it is the proactive position of the Ukrainian community in France, which has been systematically putting pressure on French business. Third, the embassy's diplomatic activities. We invited CEOs of companies that had doubts about leaving Russia and conducted explanatory work with them. In many cases, this strategy worked.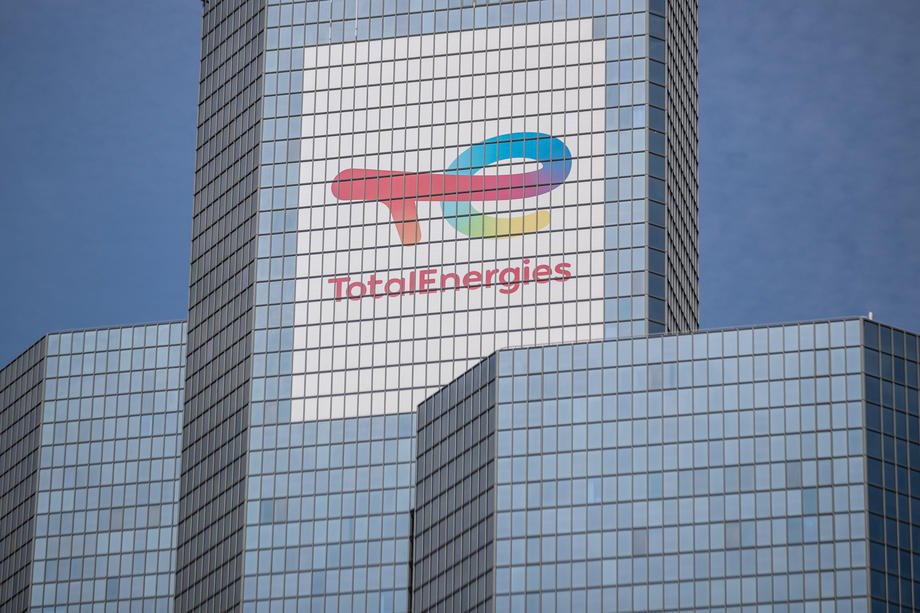 Speaking of Total, this company used to produce and transport oil and gas in Russia. It has completely withdrawn from the oil sector. Now it operates in Russia only as far as transportation of liquefied natural gas is concerned, which the EU has not yet decided to sanction.
At the same time, another factor has emerged that contributes to the self-determination of French companies. They have understood the new policy of the Ukrainian government: companies that have not withdrawn from Russia will never be allowed to enter the Ukrainian recovery market, and I use this term deliberately. And vice versa, those that have left Russia will get priority access to orders. And this is working because we see that there is strong competition among foreign investors for Ukraine's recovery programmes.
At a meeting with ambassadors, Prime Minister Denys Shmyhal said that sanctions against Rosatom should be introduced in several stages. They should concern both the company's management and the supply of Russian nuclear fuel and technology. France opposes the imposition of such penalties because it processes radioactive waste in Russia. Are we trying to persuade Paris, does the French leadership understand that this step is necessary?
I will not simplify the situation. For France, the nuclear industry is strategic. Thanks to its nuclear capacities, the French have successfully overcome the energy crisis and the country's economy is growing. So, this is a sensitive issue for France. French companies work with the Russian Federation not only in the context of radioactive waste processing, but also in technological control.
What do the French say? They say they are not imposing sanctions against Rosatom because the EU does not want to impose them. Of course, there is some ambiguity here because France is one of the EU leaders. However, in fact, apart from France, five other EU countries are against this step, so there is no consensus within the Commonwealth yet.
We continue to search for a solution on how to do without Russia here. We continue to work at all levels, from the official, diplomatic to the informal. At the same time, watching the events in Africa and how Russia is trying to weaken French influence there, we hope that sooner or later the French will decide to impose sanctions on Rosatom.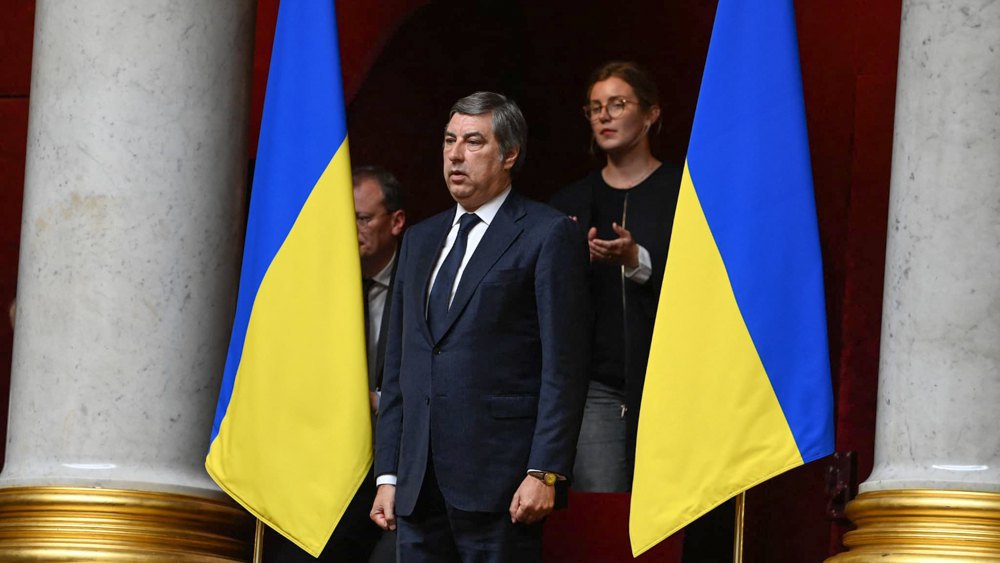 Ukraine's Ambassador to France Vadym Omelchenko during the address to the National Assembly, 3 October 2022
This winter, we need help to restore critical infrastructure and stock up on necessary spare equipment. Last year, France was the first country to organise an international forum to help Ukraine survive the winter. Paris was able to involve countries from the Global South and accumulate money and equipment. Can we hope that this year France will lead the effort and help Ukrainians survive the winter?
There were two forums on the same day back at the time. The first was a bilateral one between Ukraine and France. It was initiated by the Ukrainian Embassy and the French Ministry of Economics and Finance (Bercy). The second was an international forum, which was initiated by the French president. Macron's idea for the international forum was that countries that cannot help Ukraine with defence issues for one reason or another should find an opportunity to provide humanitarian assistance. That is why India, Switzerland and 47 other countries were among the participants who were ready and willing to help Ukraine get through the winter. Then we managed to create a mechanism that allowed us to calculate our needs and accumulate money and equipment.
This forum should be continued. The embassy will propose this idea to the French. I am sure they will support it.
"We are working on ensuring the French parliament recognises Russia as a terrorist state"
Is it true that the embassy is now working to get the French parliament to recognise Russia as a terrorist state? What are our chances?
Absolutely true. Our interaction with the French parliament - the National Assembly and the Senate - can be called a revolution. For example, the two chambers voted in favour of a resolution recognising the Holodomor as genocide of the Ukrainian people, with Le Pen's party voting in full and wanting to be a co-sponsor, which was completely unimaginable before. Parliament recognised the Wagner PMC as a terrorist organisation and called on the European Union to do the same. The Senate condemned Russia's illegal deportation of Ukrainian children. Lawmakers supported a resolution recognising that Russia is waging a war of aggression against Ukraine and voted to increase aid to Ukraine. The speeches by President Zelenskyy and parliament speaker in both chambers of the French parliament played a key role in this regard.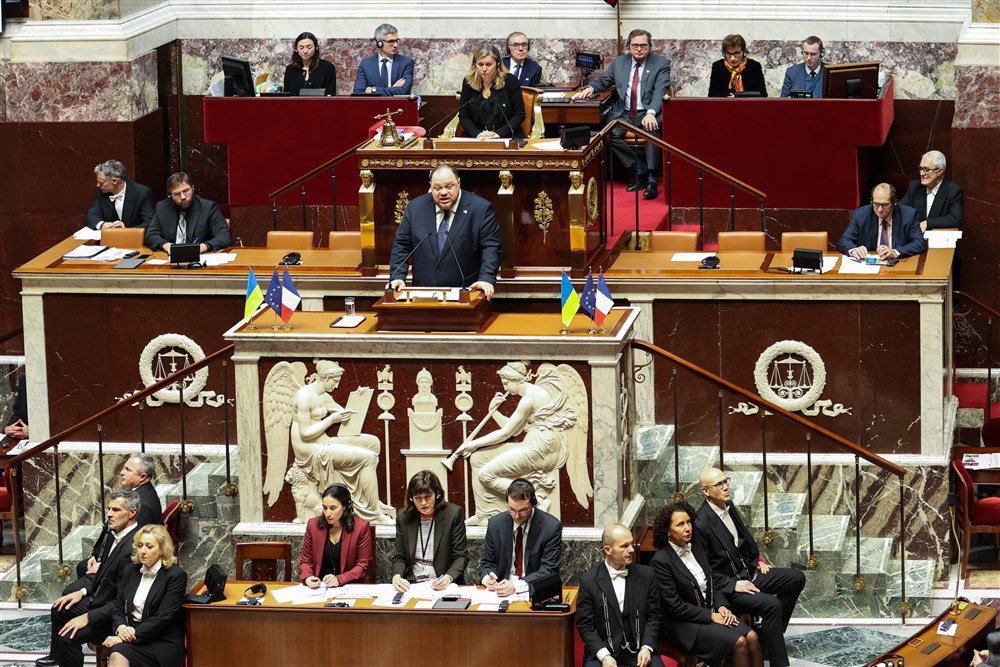 Ukrainian parliament speaker Ruslan Stefanchuk delivers a speech to the French National Assembly, Paris, 31 January 2023
In parallel with the resolution on the Wagner PMC, we started working on France's recognition of Russia as a terrorist state. We were waiting for the above initiatives to be voted on. Now the process has been launched. And here I would like to thank the friendship groups of both countries, which are working very effectively and helping to lobby for these initiatives - co-chair Alyona Shkrum and French colleagues Nadia Sollogoub and Benjamin Haddad. We would also like to thank the relevant committees of the French Parliament, with whom we are in close contact. I would also like to thank the diplomats of the Ukrainian embassy, who work selflessly and conscientiously 24/7 for the victory of our country.
For France, the Wagner PMC is a threat because it is increasing its influence in African countries that have historically been oriented towards Paris. What can we do together to minimise this threat?
We raised the issue of the Wagner PMC even before the full-scale invasion. Unfortunately, the French did not respond to this challenge at the time. Now they understand that the Wagner PMC is a threat to French national security, that this company is undermining the French influence in Africa. As for cooperation, we have started active consultations with the French Foreign Ministry's communications department. Now Paris and Kyiv are working on a joint communication strategy for Africa, which includes many elements.
Do you have an understanding of how Wagner operates in Africa?
The PMC operates in three ways on the continent. The first is military: conducting coups d'état, supporting juntae and military regimes, and protecting oil fields and various mines.
The second is the provision of political services. After Russia stopped holding elections, hundreds and thousands of Russian spindoctors found themselves unemployed and were sent first to the CIS countries and then to Africa, where they became part of the Wagner holding. There, they help organise election campaigns and the elections, and become advisers to African heads of state. This allows them to subsequently distribute, for example, quotas for oil, gold, diamonds, etc.
The third area is the work of a separate media holding. I was told by French diplomats that Wagner controls many local media outlets, almost all social networks in the host countries, and has its own large bot farms. With the help of these tools, it spreads fake news and disinformation to European countries, causing destabilisation and chaos. France understands this and has its own strategy to combat it.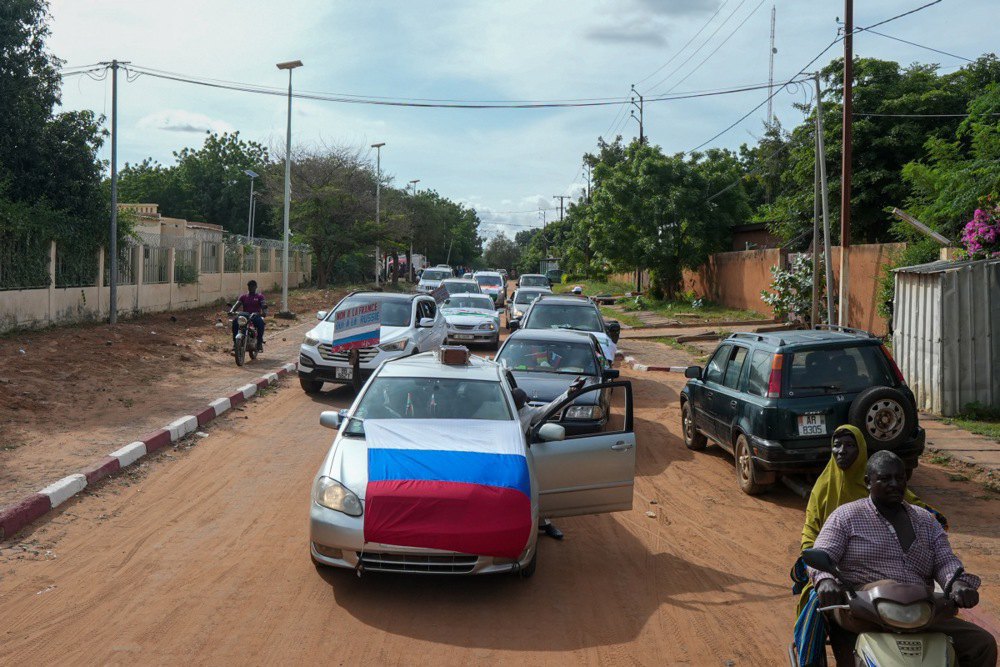 Supporters of General Abdourahmane Tchiani, the chief of the presidential guard who declared himself Niger's new leader after a coup d'état, with Russian flags during protests in Niamey, Niger, August 2023
Now there is a confrontation in Niger, where Russia has considerable influence. France, which was dependent on uranium deposits in that country, is very concerned about what is happening there. At the talks in Jeddah, some representatives of the countries said that they were concerned about the situation in Niger and that it could indirectly affect the Russian-Ukrainian war. How exactly? And is there a risk that the French will shift their attention from Ukraine to Africa?
This is what some experts think. A stable Niger is a strategic interest of France, which receives uranium and other resources from there. Paris will definitely make significant efforts to resolve this situation. Will this affect France's policy towards Ukraine? We see no signs that France will shift its focus and reduce its assistance to our country.
"French companies are ready to compete in the recovery market"
France has taken the issue of rebuilding Ukraine very seriously. President Macron created the post of special representative for aid and reconstruction. France has taken over the patronage of Chernihiv Region. What are French companies currently focusing on?
What is France's focus? First, on humanitarian issues. Ukraine receives a huge amount of aid not only from the government but also from French cities and towns. Since the first days of the Russian invasion, the French Foreign Ministry has set up an anti-crisis centre, mainly dealing with Ukraine. It accumulates all information about the needs, and the staff immediately looks for those who can cover and solve specific problems. For example, after the Russians blew up the Kakhovka hydroelectric power plant, the French government sent 40 flexible water storage tanks, 500,000 tablets and 405 water purification filters, and 2,000 hygiene kits to Ukraine's State Emergency Service. The French government has also allocated €40 million to finance the emergency reconstruction of critical infrastructure.
In addition, the Protection Civil organization, consisting of 32,000 volunteers, was active during the first months of the war, collecting humanitarian aid throughout France and shipping it via the French railway. An important role in this process is also played by the Association of Mayors of French Cities, headed by Mayor of Cannes David Lisnard. By the way, in the first hours of the Russian invasion, it was he who hung the Ukrainian flag on the city hall building. Also, more than a hundred Franco-Ukrainian associations operating throughout France and coordinating their activities with the Ukrainian embassy play a powerful role.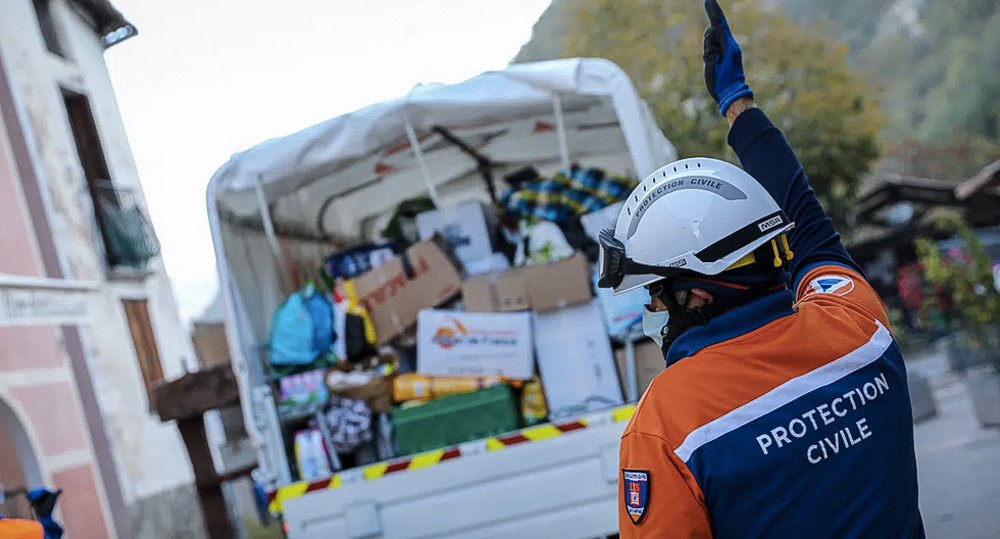 Which Ukrainian industries are the most attractive for French business?
The French side is interested in building nuclear capacities (new opportunities for cooperation in this area are opening up). In the development of lithium deposits (lithium is used to make electric car batteries - LB.ua). There are only two countries in Europe that have large lithium deposits - Portugal and Ukraine. Our country has four deposits, two of which are located in the war zone. We have good prospects for humanitarian demining. French companies have approached the embassy, and we have passed on offers of assistance to the government in this important area. The French are ready to start working right away.
French companies are also interested in the construction and infrastructure rehabilitation sector. An example is the work of Neo-Eco, which has unique technologies that help rebuild destroyed houses from scratch. It has already restored 25 houses in Hostomel.
The French are now also interested in everything related to transport. Just recently, the project to purchase 19,000 tonnes of rails for Ukrzaliznytsya has begun. We are next in line to negotiate with Alstom, which is also ready to compete in the recovery market.
President Zelenskyy set a clear task for the ambassadors: to find investors who would be willing to invest in Ukraine during and after the war. With whom is our embassy already in talks to this end?
Back in December, President Macron hosted a forum on Ukraine's recovery. At the request of President Zelenskyy, he called on French businesses to enter the Ukrainian recovery market without waiting for the war to end. It was planned that the event would be attended by about 200 entrepreneurs, but 750 company representatives came and another 10,000 companies joined online. You can imagine the level of interest and the scope of our work. A large delegation from MEDEF, the French entrepreneurs' union, which unites more than 800,000 businesses, came to Ukraine.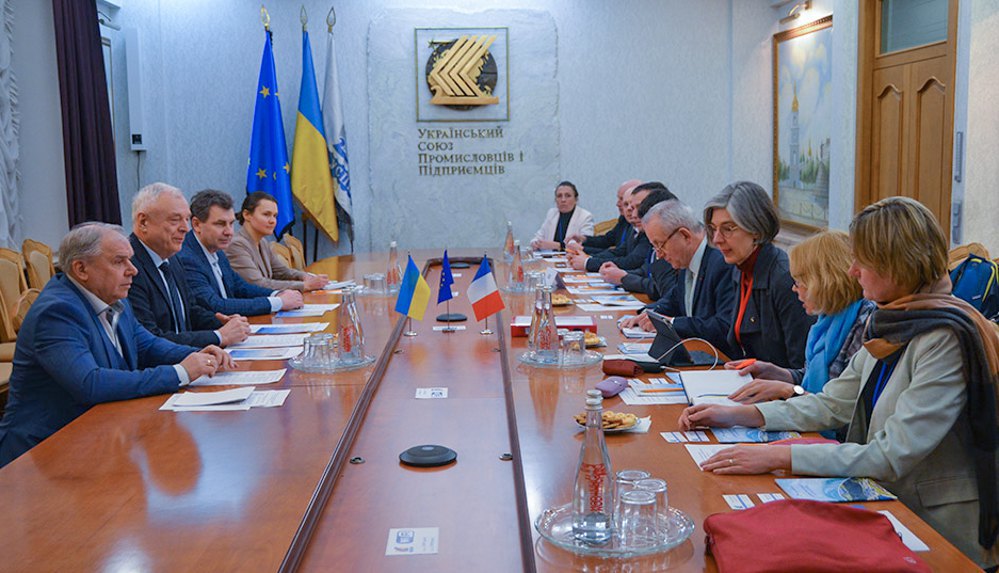 MEDEF delegation during a meeting with the ULIE leadership in Kyiv, 9 February 2023
At the same time, we are talking to our French partners about creating a special financial mechanism - a French state guarantee fund - to provide potential investors with loans and financial guarantees.
According to your estimates, will Ukrainian refugees who have found shelter in France mostly return home after the war ends or stay?
There are currently about 107,000 Ukrainian refugees in France. At the first stage, we often communicated with them, and at that time they had two questions for us. First, when will we return home? Second, when will we be able to work? Most Ukrainians who have gone to France to seek protection already know the language and are either trying to find a job or are already working. They want to depend on the state as little as possible and even ask to pay for their own housing, at least part of it. This is very surprising to the French, who are used to migrants always asking for subsidies, but they are very excited about it.
Will Ukrainians want to return? Most women, even those who have found jobs, still want to return home, but the situation with children is not so clear because they integrate and assimilate very quickly, learn the language and communicate on an equal footing with their French friends. By the way, the French are delighted with Ukrainian children. The Education Ministry is fascinated with Ukrainian students because they have never seen such success in mathematics and the sciences as our young children demonstrate.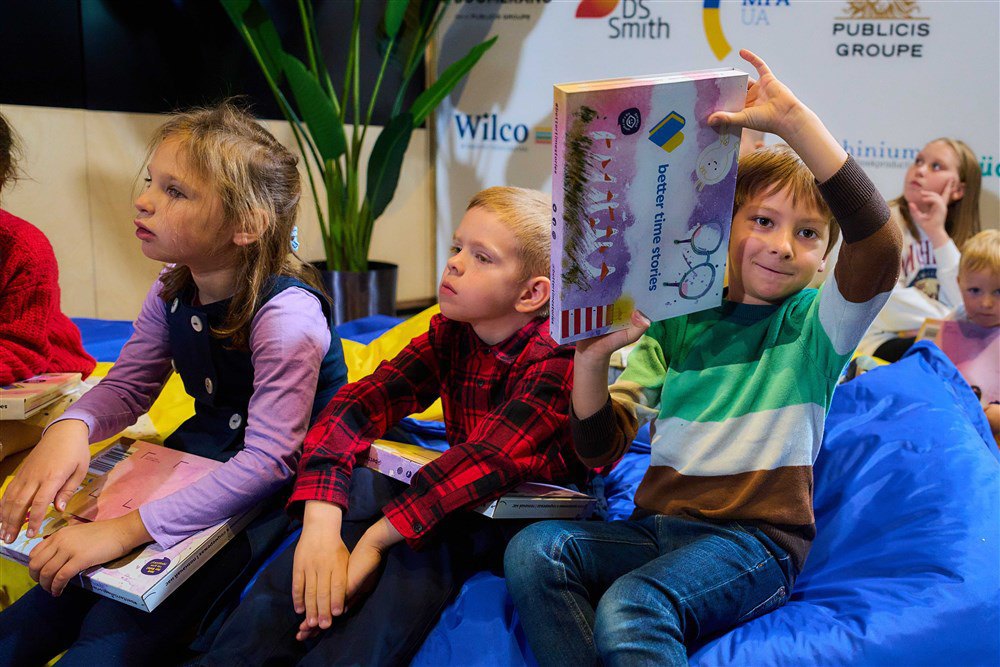 Children aged 12 to 16 are a serious problem. At this age, the main thing is communication with peers. And they lost it first because of the coronavirus, and then because of the war, which destroyed any ties with friends. These children do not go to lyceums and colleges, refuse to learn the language and want to return to Ukraine. They need psychological help, this is our future, and therefore this problem needs to be studied at the state level.
"Russian crimes in Bucha were the factor that changed Macron's position"
How have the attitudes of the French and President Macron changed towards Ukraine during the full-scale invasion? What has caused the changes? And how has the attitude towards Russia changed?
France is a democratic country. And there are three levels of position formation: the first level is public opinion, the second is media support, and the third is the decision of the authorities, which are sensitive to the first two factors. It is the proactive support of French society, which the Elysee Palace cannot but notice, that has largely contributed to the adoption of important political decisions regarding Ukraine, as well as the provision of military, financial and humanitarian aid. According to the latest IFOP poll, 72% of French people support Ukraine. According to a poll conducted by the New Europe Centre on the eve of the Vilnius Summit, France has the highest level of support for Ukraine's NATO course among European countries. We can state that we have managed to almost completely oust Russian content from the French media space.
A radical turnaround came after the start of the large-scale invasion and then after the events in Bucha, which received huge publicity in France. Recently, President Zelenskyy was asked what he associates Russia with. And he answered - with Bucha. The crimes of the Russians in Bucha were the factor that changed Macron's position.
The position of French society was greatly influenced by President Zelenskyy's speeches, which were listened to by everyone from politicians and officials to students and businesses. The embassy has done a lot of work behind this. Tell us a little bit more about it.
The French have woken up. Indeed, President Zelenskyy's addresses to various segments of French society have profoundly contributed to this. His speech to members of the French parliament and the mayor's office in Paris (the total number of attendees was more than a thousand people's representatives with live broadcasts on key TV channels). Speech to students of French universities (2,000 students and teachers of the Sorbonne and Sciences Po in the audience, 40,000 students and teachers watched online, broadcast by key TV channels with a reach of about 5 million viewers). A speech to the French entrepreneurs' congress (5,000 people in the audience, 20,000 entrepreneurs online, broadcast on key channels).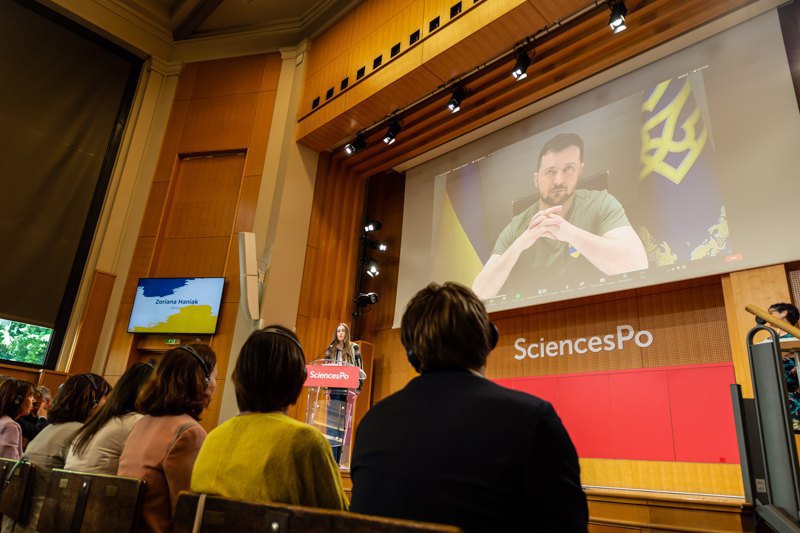 I would also like to mention his speech at the Night of Law Congress of the Legal Community (1,300 professionals present in the hall, broadcast on key channels). His speech at the opening of the French Congress of Mayors (4,000 people in the hall of mayors, 10,000 online, broadcast on key channels). Addresses during economic forums (750 in the hall and 10,000 online, in addition to heads of state and government).
During the war, there were six TV and six print interviews with the president of Ukraine, 10 interviews with First Lady Olena Zelenska, six interviews with Speaker Stefanchuk, three interviews with the head of the presidential office, Andriy Yermak, 14 interviews with Foreign Minister Dmytro Kuleba, nine interviews with Deputy Prime Minister Olha Stefanishyna and more than 50 other interviews with Ukrainian officials.
French society is in awe of Ukrainian courage. And now, when they say the word "solidarity", they are proud to help and support our country.
The Embassy of Ukraine in France is working hard in the cultural field. I know of one case that had a great impact not only on French society, but also on the peoples of other countries. I'm talking about actor Alain Delon's large programme about Ukraine produced last year. Tell us a little more about this and other programmes.
The story of Alain Delon is one of the most successful communication projects. He is a world-class actor who is still very popular in the world, particularly in Asian countries, such as China, Japan, and other countries. And the fact that Delon took part in the project in support of Ukraine is a huge achievement.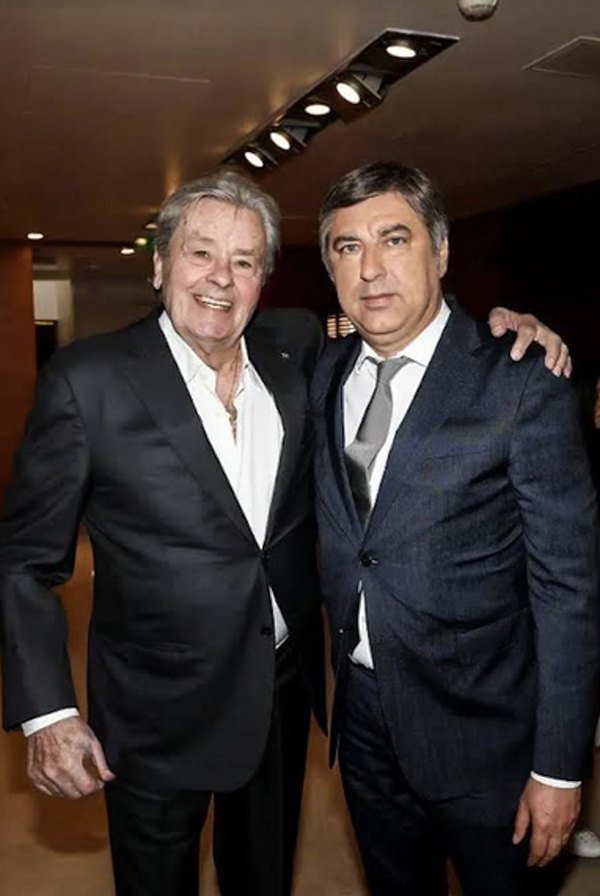 Vadym Omelchenko and Alain Delon during the recording of a programme in support of Ukraine, where Delon reads Taras Shevchenko's poems
We have a cultural centre in Paris. I found out that this building once belonged to Delon. During a conversation with President Zelenskyy, it was suggested that we create a mini-museum in honour of the French actor. And we made it together with volunteers: it's a very modest room, but it was made with taste and love. When Russia invaded Ukraine in 2022, we met journalist Cyril Viguier, who is the only media representative who has the opportunity to communicate with Delon and conducts interviews with him. He has known the actor's family since childhood and is actually a member of the family. His last interview with Delon had over 160 million views worldwide. This gave us the idea to do a joint project, and we just had to find out if Delon was ready to support our country.
I invited Cyril to the cultural centre and showed him the room dedicated to Delon. He was surprised and touched. Then he came with a camera and did an interview with me, which he showed to Delon. Then he sent a video of Delon holding a newspaper with pro-Ukrainian slogans. It turned out that he was an absolute supporter of Ukraine. They then found a publisher and translated Shevchenko's poems themselves, and Delon flew from Switzerland to Paris to read Shevchenko's poems on camera, and invited me to record the programme. Later, Delon personally visited the Ukrainian Cultural Centre.
Then Cyril came up with the idea to organise a conversation between Delon and President Zelenskyy. Despite being busy, the head of state found time, and it was an incredible conversation, where Delon said that he would have gone to fight for Ukraine, as part of the Armed Forces of Ukraine, had he been a few decades younger. And he ended with the words "Glory to Ukraine".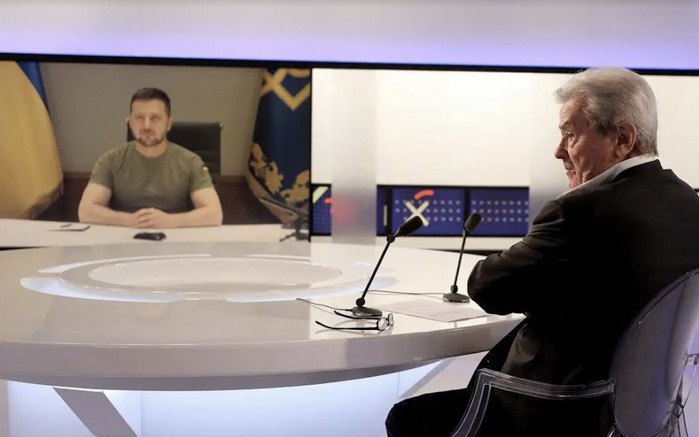 This conversation, which was broadcast on TV 5 Monde, was watched by more than 100 million people in 220 countries, broadcast in 22 languages. And after that, the Russians did everything possible: they offered any money to do an interview with Delon. But of course, he refused.
There is another good story - Catherine Deneuve's performance in Cannes.
Seeing Catherine Deneuve's support for Ukraine, the head of the presidential office, Andriy Yermak, suggested creating another major cultural project with the famous French actress. Cyril Viguier and I suggested that she read poems, but this time by Ukrainian poetess Lesya Ukrayinka. She read them on TV. There was a strong follow-up because this year she received the status of the muse of the Cannes Film Festival and opened it. She dedicated her speech to Ukraine and read Lesya Ukrayinka's poems once again. Needless to say, the whole world was watching the Cannes Film Festival. It was very touching. We would like to thank both Delon and Catherine Deneuve for such an important and powerful support.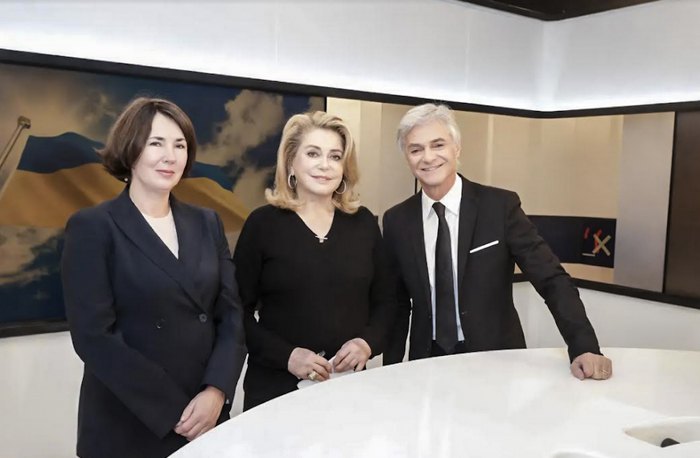 French actress Catherine Deneuve with Cyril Viguier during a TV programme in support of Ukraine, with Ambassador's wife Natalya Omelchenko by their side
On Independence Day, Paris is preparing some pleasant surprises for Kyiv and Ukraine. Can you tell us about them?
When the mayor of Paris, Anne Hidalgo, was in Kyiv, she met President Zelenskyy, who awarded Paris the distinction of being a saviour city. You may recall that in the first days and months of the invasion, Paris became a refuge for Ukrainian refugees who were leaving for other cities or countries. Anne Hidalgo promised to name one of the public gardens in Paris in honour of the capital of the Ukrainian state, Kyiv, and the people of Ukraine. The Paris City Council voted in favour of this decision, and on 24 August, Independence Day, it will be opened in the heart of the city, near the Elysee Palace. This is a sign of respect, as the French wish to honour the courage of the Ukrainian people forever.
Another piece of good news: on Independence Day, the Eiffel Tower will be lit in the colours of the Ukrainian flag. This will be the second time this has happened, and it is an unprecedented decision: previously, only the colours of the French flag could be seen on the tower. No other country, except Ukraine, has ever been honoured by the French in this way. The yellow-blue light of the Eiffel Tower will be seen all over the world.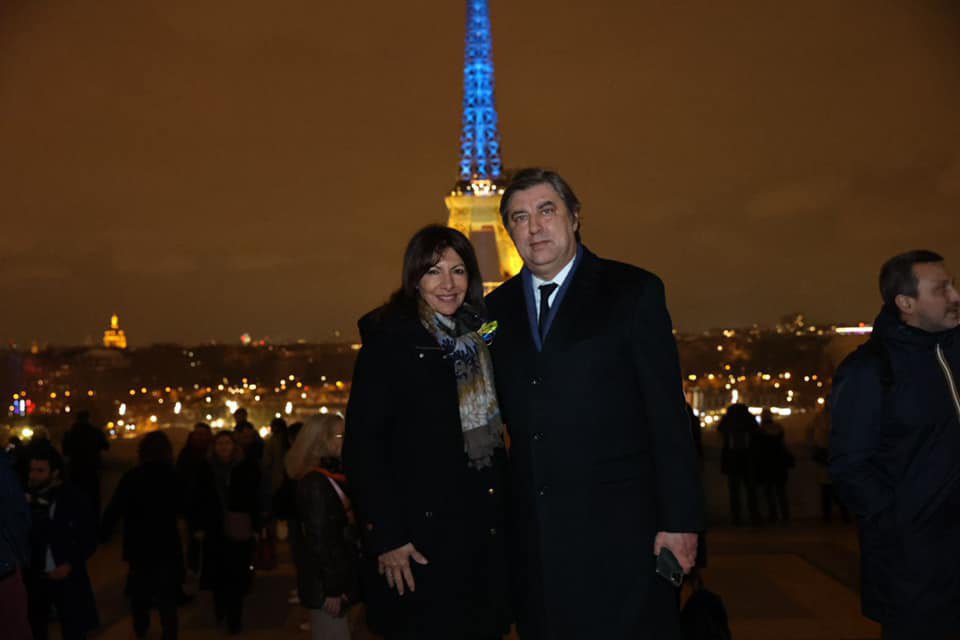 Paris Mayor Anne Hidalgo and Ukraine's Ambassador to France Vadym Omelchenko in Paris on 23 February, when the Eiffel Tower was illuminated in yellow and blue on the anniversary of Russia's invasion of Ukraine