About 50 countries will participate in the next meeting of the Contact Group on Ukraine's defence tomorrow in Germany.
This was announced by US Secretary of Defense Lloyd Austin. He has already left for Germany by plane.
"Wheels up, Joint Base Andrews [U.S. Air Force], en route to Germany, where I will hold the 15th meeting of the Ukraine Defence Contact Group. I will meet with coalition partners from nearly 50 countries to discuss the ongoing war in Ukraine, security assistance, and to reinforce our support for Ukraine as it fights to defend its sovereignty," Austin said.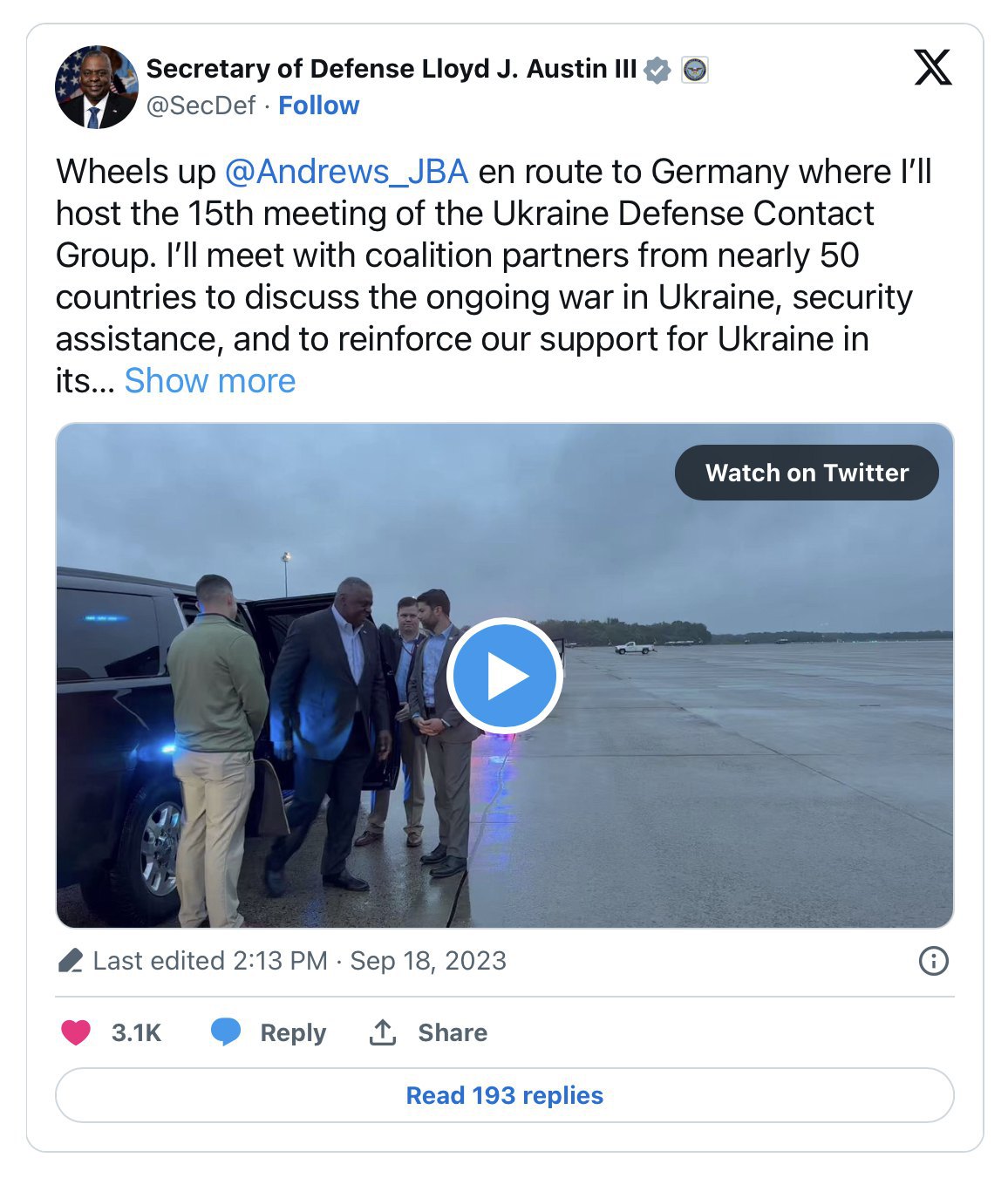 Tomorrow's event will be the first for Ukraine's new Defense Minister Rustem Umerov. On September 11, he had a telephone conversation with the Pentagon chief and discussed, among other things, the next meeting in the Ramstein format.
The last meeting took place on 15 July, when Ukraine was represented by Defense Minister Oleksiy Reznikov. The priority of the meeting was the supply of weapons and equipment urgently needed to liberate the territory of Ukraine. In particular, the focus was on air defence, ammunition and arms.