On the afternoon of 22 September, powerful explosions were heard in Sevastopol, and a missile was heard flying overhead. Air defence was operating in some areas of Crimea, according to the Radio Liberty project Crimea Realities.
The so-called head of Sevastopol, Razvozhayev, said that the missiles hit the headquarters of the Russian Black Sea Fleet. This is one of the few statements in which the occupiers recognised the attack.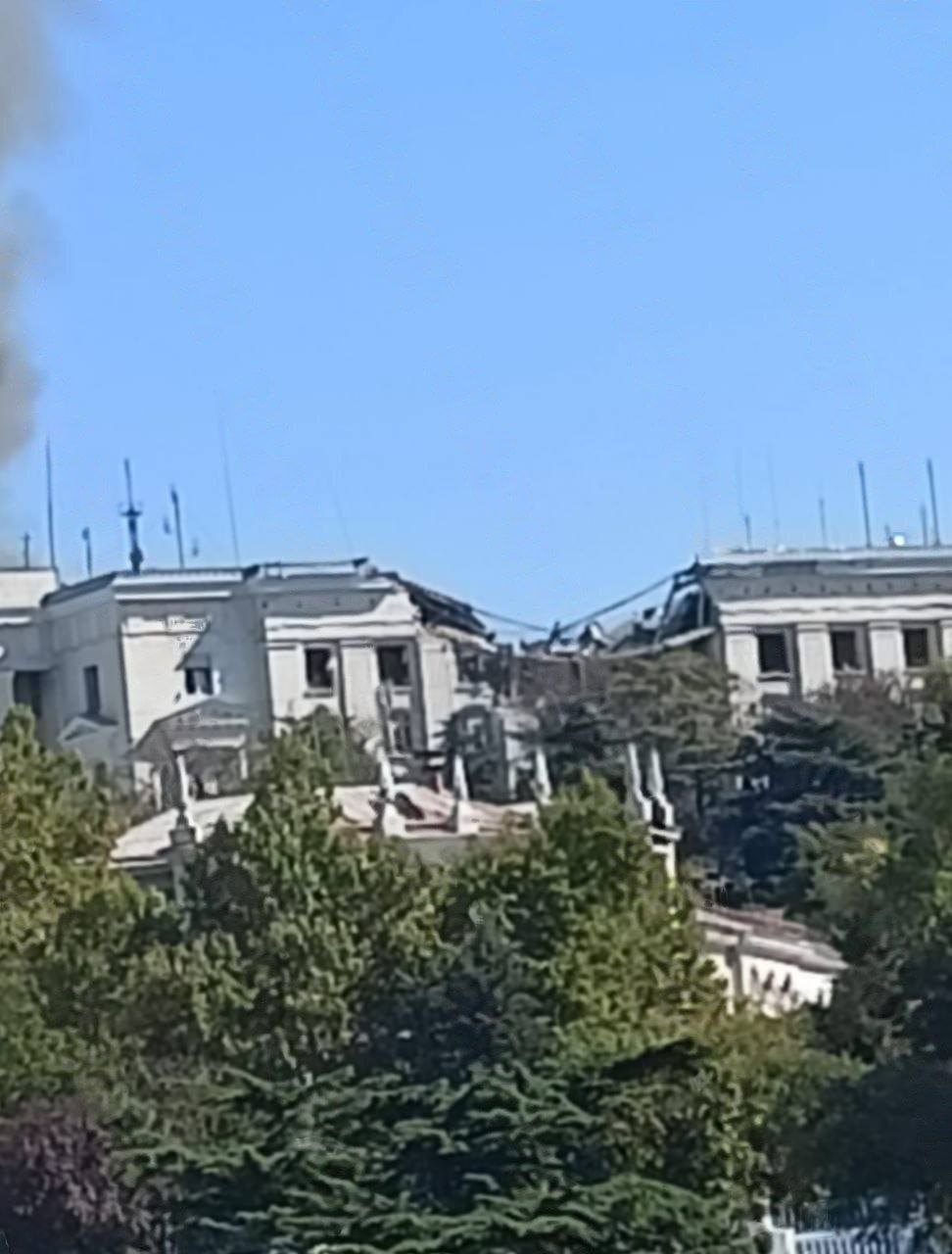 Headquarters after the attack
A Radio Liberty correspondent reported that smoke was rising over the city.
Attacks on enemy targets in Crimea continue for the third day in a row. Yesterday, the SBU, together with the Navy, attacked the Saki airfield, which the enemy used for military purposes, with drones and missiles. There was damage to equipment.
On 20 September, the defenders attacked the command post of the Russian Black Sea Fleet. Missiles were also used for the attack.