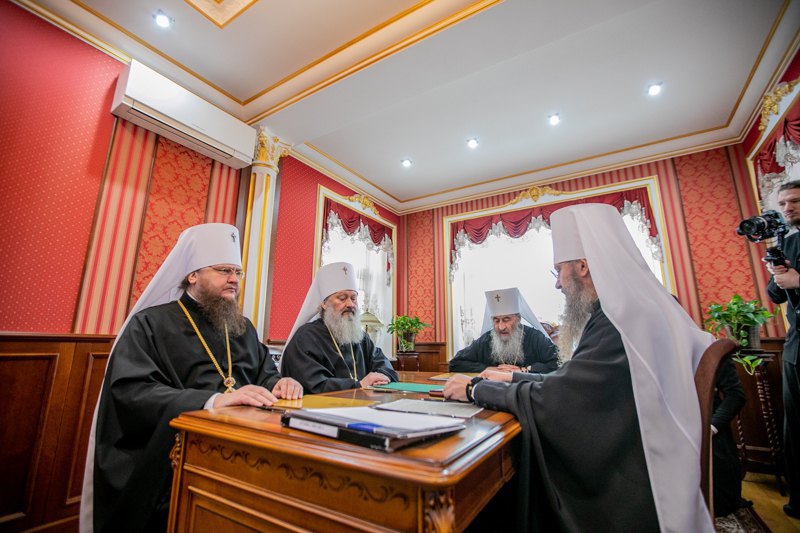 ***
Let me offer you a brief timeline for starters.
On 1 December 2022, President Volodymyr Zelenskyy enacted the decision of the National Security and Defence Council "On certain aspects of the activities of religious organisations in Ukraine and the application of individual special economic and other restrictive measures (sanctions)" to ban the activities of religious organisations affiliated with centres of influence in Russia.
According to the NSDC decision, the Cabinet of Ministers had to submit a bill to parliament within two months to block the activities of such religious organisations.
I emphasise: we are talking about religious organisations affiliated with the Russian Federation. And not about the "ban" of the UOC-MP specifically, as this document is popularly called. Since independence, no religious organisation has been banned in Ukraine, not even the White Brotherhood. This is simply impossible in a secular state.
Of course, the UOC-MP would like to put on the crown of "martyrs persecuted for their faith" by the hands of the state. These are the narratives they actively disseminate. Both for internal and external audiences. Interestingly, the Russian Orthodox Church and Patriarch Kirill personally are focusing hard on the external audience. One has only to recall his letter to Patriarch Theophilos III of Jerusalem, in which he complains about the "forced eviction" of UOC-MP monks from the Lower Lavra. It is strange, isn't it, that His Beatitude Onufriy (who has Russian citizenship) declares a complete break-up with Moscow, while the head of the Russian Orthodox Church stands up for him and his church?
But let's get back to the timeline.
The Cabinet of Ministers fulfilled the president's task: on 19 January, parliament received a corresponding document on behalf of Prime Minister Denys Shmyhal. It was as legally verified as possible, and as mild as possible, of all its possible versions.
After the committee's consideration, speaker Stefanchuk predicted that the bill would be adopted at a meeting on 2-3 May 2023.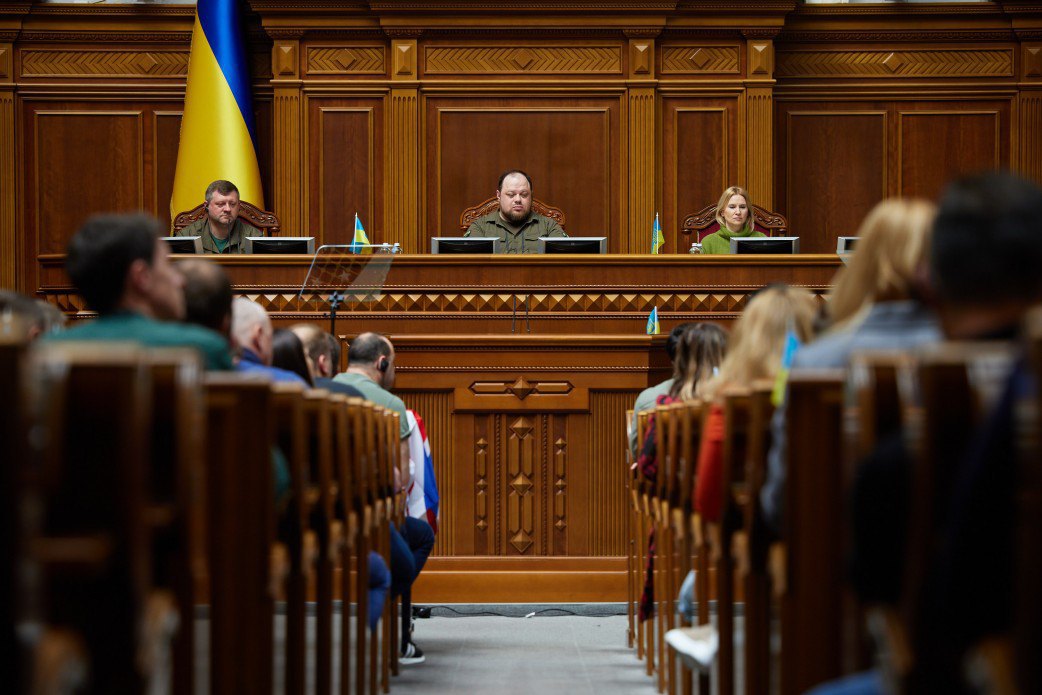 Now it's September, and there has been no progress.
"After Stefanchuk's statement, all of us who are pushing the bill forward and working on its approval were... to put it mildly... bewildered and confused," the MP, who on 25 May signed an appeal to Stefanchuk, among other 125 MPs, asking him to submit the bill for consideration, tells LB.ua. On 5 September, this finally happened. But on the 23rd, Stefanchuk publicly backed down. Why?
For what reason? Does this mean that the bill has no chance of being passed?
***
Indeed, the situation around the bill to "ban" of the UOC-MP is not an easy one. As you know, the Servant of the People was originally formed in a hurry, in a few months, and is very motley. The faction includes many fans of the "Russian world", "true believers" and even deacons of the Moscow Patriarchate. Among the latter is, for example, Artem Kultenko, a graduate of the Kyiv Theological Seminary of the UOC-MP.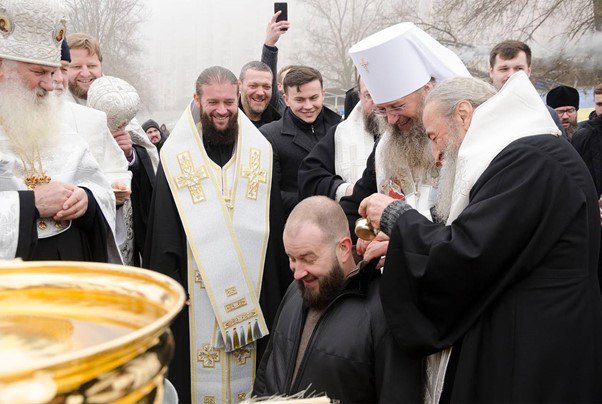 Artem Kultenko on Epiphany
Another "dignitary" is Pavlo Khalimon. He became famous for buying an elite mansion in Pechersk after Russia's full-scale invasion. He is also an active parishioner of the UOC-MP.
"There are those who are against it for political rather than religious reasons. They consider the OCU [Orthodox Church of Ukraine] to be Poroshenko's project. Unfortunately. Yes, this is complete nonsense, but some people believe in it and are quite active in promoting this narrative. Like, for example, Max Buzhanskyy, who is a Jew himself," says one interviewee.
"There are also those who are simply zealots, like Pavlo Frolov. And there are those who are deeply offended by something and will use any situation for petty revenge, like Mykola Hunko, for example," he adds.
Artem Dmytruk, an "Orthodox bodybuilder" (please do not laugh too hard), is also among the vehement ones (sorry, but there is no other way to put it). Dmytruk is a nobody from Odesa who, before being elected to parliament, advertised and sold various sports supplements, participated in religious processions and was generally an active parishioner of the UOC-MP, which he emphasised in every possible way. At one time, he explained his refusal to be vaccinated against Covid by his religious beliefs (there were three such MPs: he, Liza Bohutska and Yuriy Kamelchuk). Dmytruk gave an interview to Anatoliy Shariy, speaking about the events of 2 May 2014 in Odesa and about his disappointment with the Servant of the People. I think this list is quite enough to profile the man. Now Dmytruk is in the Revival, but his outrage is still very loud.
"We now have 186 votes guaranteed. Guaranteed. But there are still people who simply did not have time to sign, speak out, are physically absent, etc. Therefore, we are looking at about 200 votes. It's not just the Servant of the People, it's across the board. Poroshenko's people support it, Yulya is in two minds, and the former OPFL is completely negative. The groups have problems with MPs elected in first-past-the-post constituencies, especially those from the south and east. In general, another 20-30 votes are needed. The task is absolutely real, but we need to work on it," the second MP said.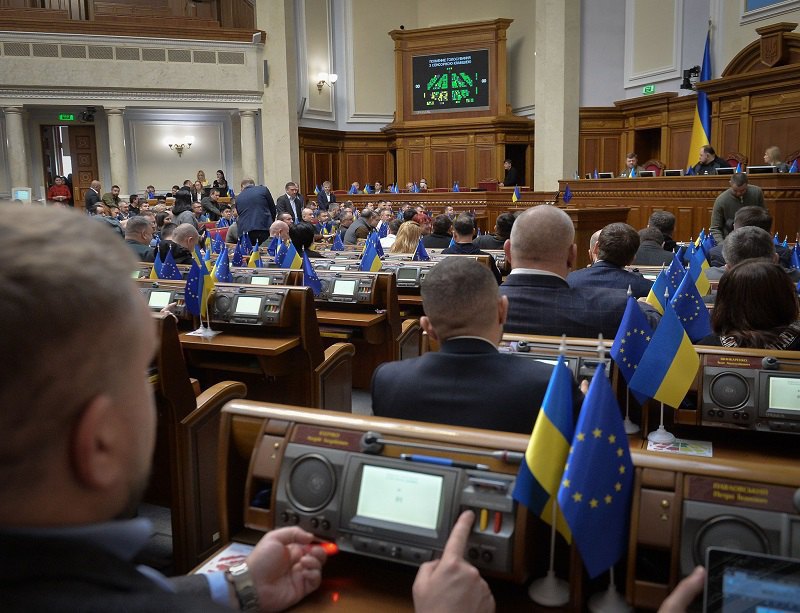 "The two biggest risks within the Servant of the People are Pavlyuk's group and Razumkov's people," the third one explains.
While working on the story, LB.ua tried to talk to Dmytro Razumkov, but the connection was unstable – Dmytro was in the frontline zone, and in a text message he said that no-one from the top leadership had "talked to him about such a vote". So, he said, "there is nothing to discuss yet" (since May, yes). However, it was not possible to get an unequivocal answer to the direct question "will you - as a group - vote or not?"
"Everything is very simple. In terms of the entire faction, we have about 10 vehement, zealous Orthodox believers who muddy the waters. It got to the point where they called those who were indifferent to religion, those who were generally neutral and ready to support, and said: "If you vote in favour, God will curse you, your child will get sick." This is not a joke!" And people think this way: "What if these vehement people are right? Maybe there really is something wrong? It's like that joke: 'If there is a God, why quarrel with him?" a member of the Servant of the People says.
Paradoxically, Andriy Kholodov (a former MP from the Servant of the People party, involved in corruption scandals, and closely associated with Viktor Medvedchuk) has a significant influence on the situation with the law. He left Ukraine in early 2023 and was stripped of his MP mandate in the summer, but still has leverage over some members of the faction).
All this is enough to destabilize the situation.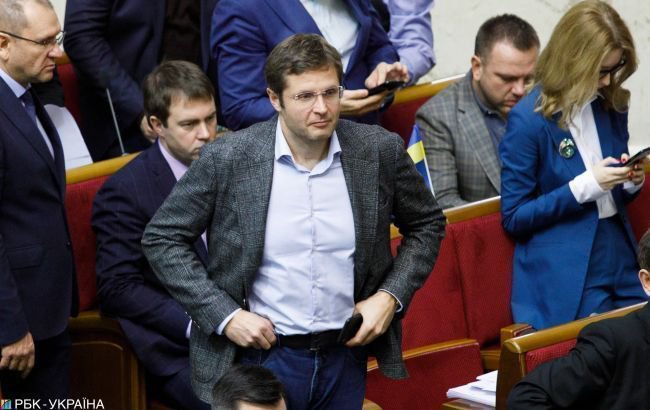 Andriy Kholodov
"If there is a clear political will, there will simply be no way out for many of us," says a member of the Servant of the People party. "The president not only initiated it himself, but has asked about the law several times at meetings. What other will should there be?" I ask. "Well, an active process of collecting votes should begin," I am told.
Davyd Arakhamiya and Andriy Motovylovets are in charge of this. "Back in late summer, they said that we needed to approve the EPPs and declarations first. The situation there was very difficult, we couldn't take any risks because these were the EU requirements. They said we would take it up after that. There is also a complicated law on personal income tax for the military. We will deal with it, and then... On the one hand, they are not so wrong. But on the other hand, you can't put it off forever, it's not good for anything," the source says.
"I don't see any real activity on their part. When they really want to, they behave completely differently. If you ask Motyvylovets about this, he immediately shouts: 'Let the SBU deal with the Moscow priests! What do we have to do with it?' But the SBU is doing its job. Some of our colleagues suspect him of deliberate sabotage. I personally don't think so, but it does look strange. Davyd himself is secular, but it's clear that he doesn't want to get involved in religious matters, as he calls them," adds another source.
But it is important to realise that the "ban" on the UOC-MP is not a matter of religion, but of national security. The UOC-MP, at least part of its leadership and clergy, is an instrument of Russian propaganda, which directly targets the minds of millions of its believers. It is also a tool of Russian intelligence. The risk that everything said by representatives of the ruling "elite" in private or even during confessions will be reported to Moscow is high. And for Russian Orthodoxy, violation of confidentiality in the interests of the state has never been a problem. Let me remind you that, for example, the former head of the SBU, Ivan Bakanov, was an ardent parishioner of the UOC-MP. His children were baptised by none other than Panteleymon of Luhansk. The same one whom you could all later see in the Kremlin at the solemn ceremony of "adding new territories".