The discussion of possible disintegration processes in Russia began with a remark by Vira Aheyeva, a professor at the Kyiv-Mohyla Academy and Shevchenko Prize winner, who believes that the collapse of empires in the 21st century is an irreversible process.
"The collapse of the empire is underway. The Russian empire was reluctant to be recognised as an empire because it conquered neighbouring territories, not overseas territories, like, say, the British empire. All empires are falling apart, this is the 21st century. It is not known when it will happen. I hope that the National Security and Defence Council knows how to facilitate this process. But obviously, Russia will have problems with the loss of territories. Sooner or later, but territories will peel off for certain," says the professor, who studies the politics of colonialism.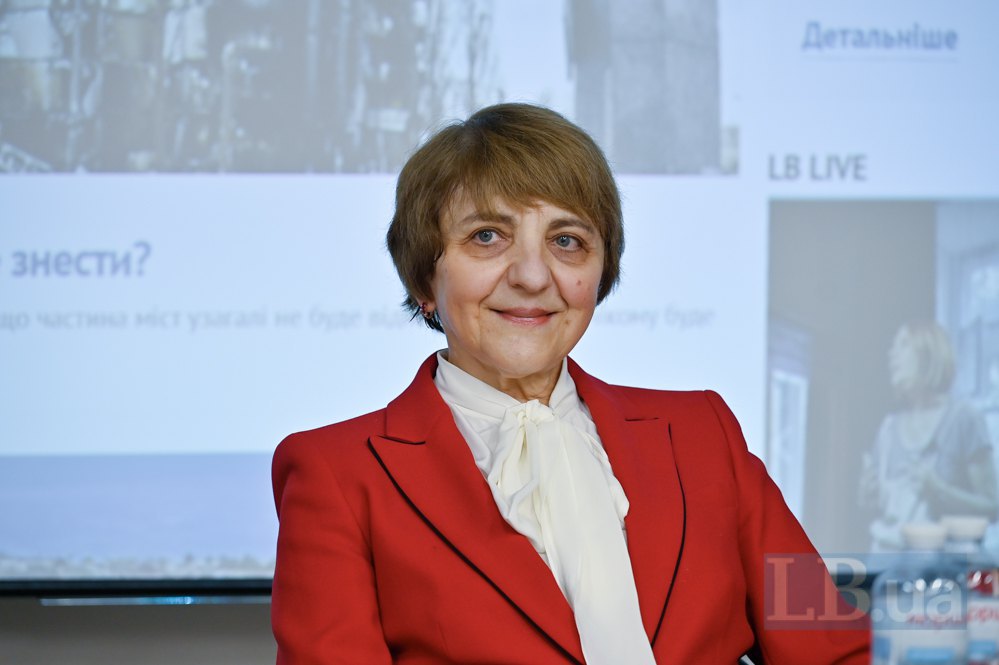 Vira Aheyeva, professor at the Kyiv-Mohyla Academy
"I'm not saying that it will collapse tomorrow, but the logic of empire collapse is a 21st century process. And, by the way, in 2017 it cracked badly, so it is slowly diminishing," Aheyeva added.
MP Volodymyr Vyatrovych, a member of the European Solidarity and historian, echoed her opinion. He also believes that the collapse of the Russian Federation is already happening.
"When we talk about the collapse of Russia, I think we are using the wrong time. Will it collapse in the future? We shouldn't be talking in Future Simple, but in Present Continuous. Russia as an empire is falling apart. If we look at the 1914 map of the Russian empire and now, we see that it is falling apart. Yes, this is a very long process. Yes, we would like this process to be faster. But it is happening anyway and it is irreversible. But I am sure that it will be faster if Ukraine is involved in the process, the political one," Vyatrovych said.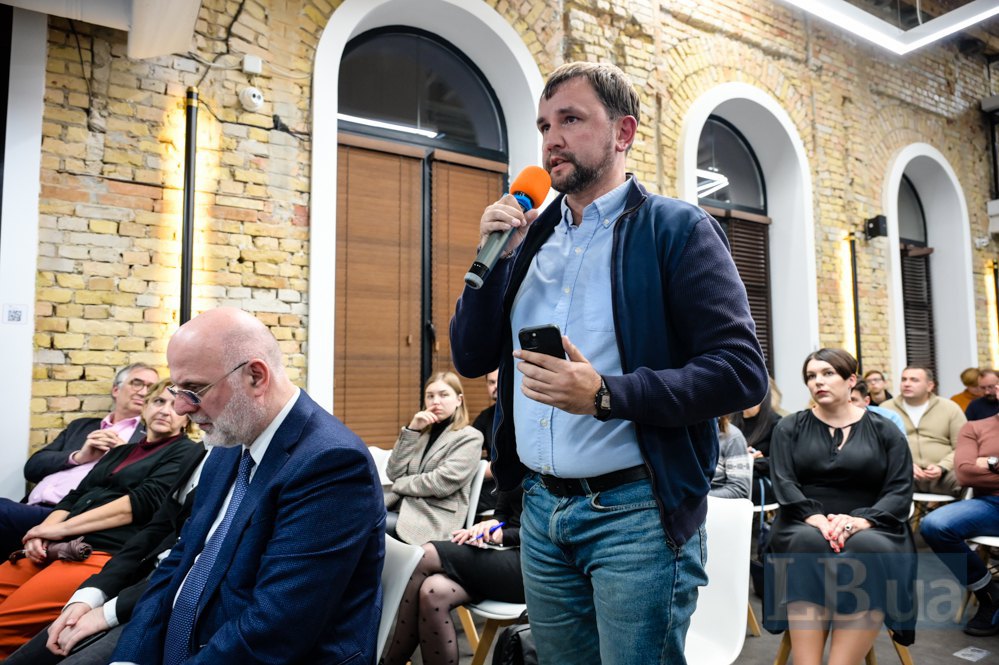 Oleksiy Danilov, Secretary of the National Security and Defence Council, also believes in the collapse of Russia. He calls Russia an unnatural country, "and everything that is unnatural falls apart".
"Russia will fall apart like a potato that is overcooked. It will not exist in that form. There are a lot of internal disputes.
You see, the Muslim world, which has gained momentum in Russia today, will be the first factor that will destroy Russia. The power that Muslims have in Russia today, their influence will trigger the collapse of Russia. Ichkeria will be free, and Tatarstan will be free. Look at what they are doing. Russians are being humiliated every day. Muslims humiliate Russians. As soon as the government starts to falter, the Russian Federation will split like an overripe watermelon.
What holds them together? Nothing. There is Moscow, St Petersburg and the rest of Russia. When there is unity, there is a common goal. What is the common goal there? What do the Yakuts have to do with Russia? And the Dagestanis? Why should they have anything to do with Russians who are Russians?" - Danilov says.
According to Vitaliy Hayduk, businessman, founder of ISD Corporation and chairman of the supervisory board of MIM-Kyiv, no matter how much we want to contribute to disintegration processes in Russia, the world will not go along with it.
"If it collapses on its own in the near future, that's another matter, but the world will not go for its collapse now," Hayduk argued.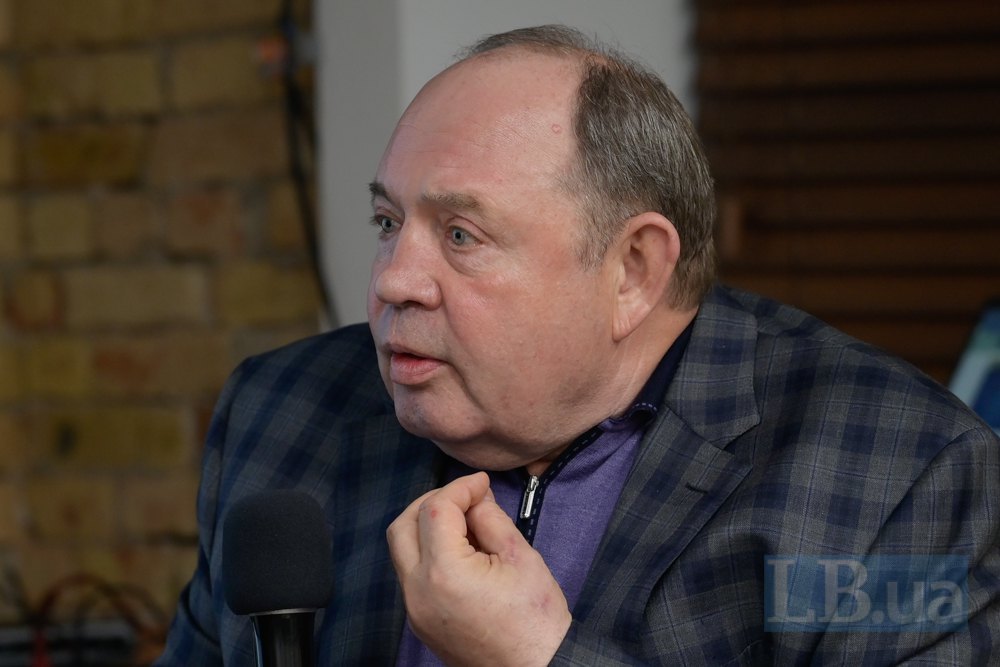 Vitaliy Hayduk, businessman, founder of ISD Corporation, chairman of the supervisory board of MIM-Kyiv
He noted that although there were more favourable conditions for this in the past, it did not happen even then.
"The world did not destroy Russia when it had a tenfold better opportunity than it has now. Neither after the Crimean War, nor in World War One, nor in World War Two, when there was every opportunity, but it did not. And it won't now. Because it is a monster with 150 million [residents]," the businessman said.
Vadym Denysenko, executive director of the Ukrainian Institute for the Future and author of the book How to Destroy the Russian World, does not believe in the imminent collapse of Russia either.
"As for the collapse of Russia, sooner or later it will collapse. But unfortunately, it won't happen sooner," Denysenko suggested.
"As of now, there are only two and a half regions in Russia where separatism is theoretically possible. The first region is Chechnya, but as long as Kadyrov and Putin are alive, there is no talk of any separation of Chechnya or the creation of an independent Ichkeria," he said.
"The second region, strange as it may seem, is Yakutia. As of now, the most interesting processes are actually taking place in the Sakha Republic. But it has one small problem, it's the territory that is slightly larger than half of Europe and the population of 1 million. That is, in principle, there are a lot of countries with a very large population around, and so we can talk about the theoretical possibility of Sakha's secession. In reality, I think there is no possibility."
"And the third region, which I call 'half of the region', is Tatarstan, about which many people here like to say that tomorrow the Tatars will secede. Let's take a look at the demographics. As of now, 52% are Tatars, 48% are non-Tatars. In Kazan, the opposite is true: 52% are non-Tatars, 48% are Tatars. I can't say for the last year, but the year before that, only one child took their standard exam, similar to our EIT, in Tatar, so that we all understand the level of nationalism."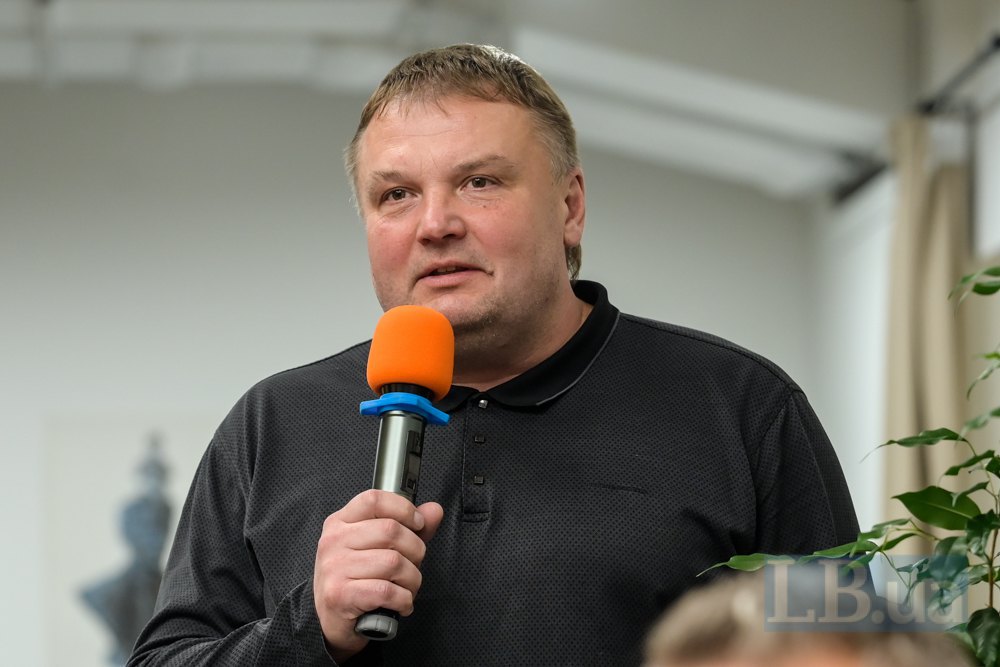 Vadym Denysenko
Denysenko also said that nationalist manifestations in these regions are hampered by the strong dependence of local elites on Moscow.
"What we have seen over the last 5-6 days is that the president of Tatarstan was forced to publicly apologise to Kadyrov for the speech of their MP, who criticised the decision to award the 'hero of Chechnya' to Kadyrov's son. This shows how much their elites, which are generally quite heavily national (as far as it can be in Russia), are currently dependent on the Kremlin and are not ready for any even minor demarches. A minor demarche is simply saying: I will not apologise to Kadyrov. He apologised and awarded him an order," he said.