Ukraine, Turkey resume talks on free trade area
Technical consultations are planned for March.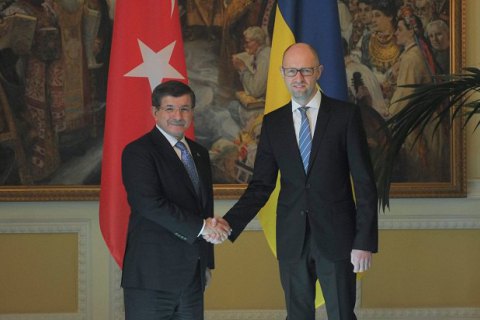 Ahmet Davutoglu (left) and Arseniy Yatsenyuk (right)
Ukraine and Turkey will resume the talks on a free trade area in March 2016, Ukrainian Prime Minister Arseniy Yatsenyuk has said on Facebook.
"I am grateful to the government of the Republic of Turkey and businesses working in Ukraine and increasing investments," he said.
He recalled that the talks were suspended in 2013.
"Today Ahmet Davutoglu and I instructed our ministries to start technical consultations to resume the negotiations on a free trade area," he added.
The prime ministers of Turkey and Ukraine signed a 50m-dollar loan agreement.