Korea envoy outlines development models for Odessa, Kharkiv and Lviv
Lee Yang Goo suggested the use of Ukrainian regions based on the Korean experience.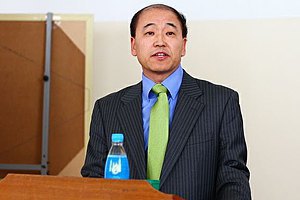 Lee Yang Goo
The Ambassador of the Republic of Korea Ukraine Lee Yang Goo believes that Ukrainian cities can use the Korean experience of development.
"Ukraine can develop the Odessa region using the experience of the Korean city of Songdo (Incheon). Odessa can become another Rotterdam and turn into a European center of logistics." he said at the international forum "Economic Cooperation of Korea and Ukraine", which was organized by the Republic of Korea Embassy in Ukraine, Gorshenin Institute and Ernst & Young firm.
"Kharkiv could become the second Silicon Valley. Lviv can develop into a medical center - and do not forget about the tourism and agriculture," the ambassador added.
Earlier today, deputy Prime Minister Stepan Kubiv stated the belief that Ukraine and the Republic of Korea should become strategic partners.