The Ukrainian Railway (Ukrzaliznytsya) has dismissed its director for freight transport and logistics, Ivan Fedorko, after he had caused a road accident last night, leaving LB.ua photo journalist Maksym Levin and his family injured.
The company described Fedorko's behaviour as unacceptable following reports that he was drink driving.
Fedorko was driving his Audi Q7 on the wrong side of the road when he hit Levin's Dacia Logan on the Zabirye-Boyarka motorway. The journalist's wife and one of two children were badly injured and hospitalized.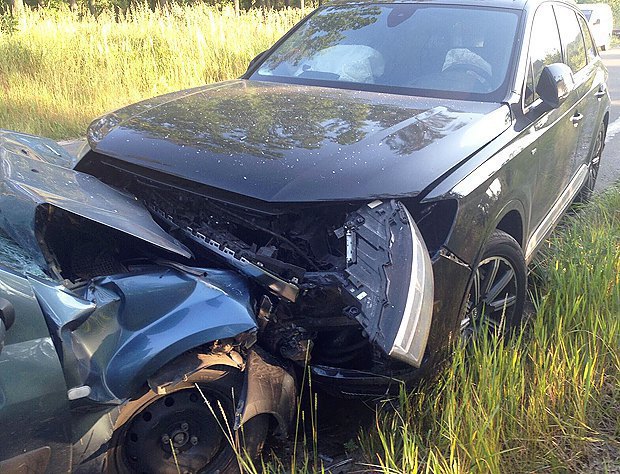 Fedorko first escaped from a hospital where he was sent by police to have a blood test. He was then found in a railway hospital with alleged hypertension.
Following a public outcry and under journalists' pressure, law enforcers managed to take Fedorko's blood samples. According to doctors, he had "a distinctive smell from his mouth".