The Security Service of Ukraine (SBU) has prevented explosions in three sectors of international railway lines in Lviv Region.
As a result of a special operation, the SBU detained five suspected members of the terror group who had been planning to set off the railways in there various directions from Lviv, according to the SBU website.
One of the suspects was detained when he was planting an explosive on the bridge near the village of Dublyany, Lviv Region. He put up resistance and opened fire, wounding an SBU officer. The culprit was wounded by return fire and then detained. There is no risk to either victim's life.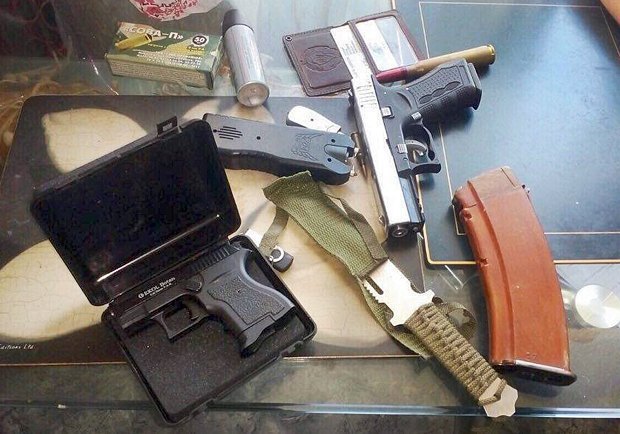 The searches of the detainees revealed a large number of firearms, explosives and ingredients, including the RPG-7 and RPG-26 grenade launchers, the RGO, F-1, RGD-5 grenades, 5 kg of IX 25 explosives and 600 g of TNT, three detonators, three pistols and a large number of cartridges of various calibres.
Later in the day the OUN Volunteer Movement posted on its website its leader Mykola Kokhanivskyy's statement, dated 7 August, that the SBU had detained three members of the OUN battalion in Lviv Region.
"Three volunteers of the OUN battalion and activists of the OUN Volunteer Movement were detained… in Lviv Region today," he said. One of them got his foot shot, he added.