On 12 October, Gorshenin Institute hosted VI National Expert Forum, entitled "Key issue of the year". Honorary guests, experts and journalists, who joined three panel discussions, discussed what Ukraine had come through in the past year and what challenges it is about to face.
Among the speakers at the first panel entitled "Decentralisation and state integrity" were Ivan Miklos, co-chairman of Strategic Advisory Group for Support of Ukrainian Reforms (SAGSUR), Oleh Synyutka, head of the Lviv regional state administration, Yuriy Harbuz, head of the Luhansk regional military and civil administration, and Roman Bezsmertnyy, deputy prime minister of ukraine for administrative and territorial reform in 2005.
Other participants in the discussion were MPs Viktoriya Ptashnyk and Ruslan Demchak, Kharkiv city councilor Taras Sytenko; Vitaliy Kulyk, director of the Centre for Civil Society Studies; ex-MP Taras Chornovil; Mariya Repko, deputy director of the Centre for Economic Strategy; Yuriy Hanushchak, director of the Territory Development Institute.
The panel focused on the issue of building an effective model of governance under decentralization and the role of local communities in it.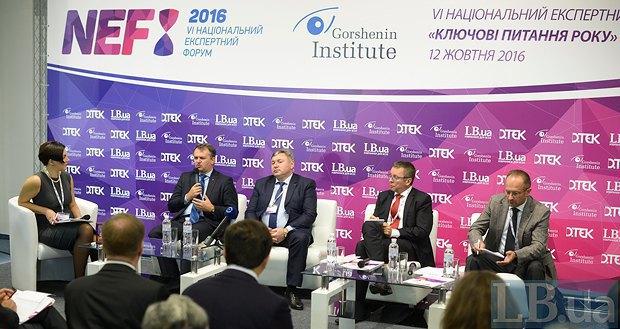 (Left to right) Moderator Sonya Koshkina, Oleh Synyutka, Yuriy Harbuz, Ivan Miklos and Roman Bezsmertnyy
The second panel entitled "Components of energy security" discussed energy issues and the coming heating season. Its speakers included Serhiy Chekh, advisor to the minister of energy and fuel industry of Ukraine; Karel Hirman, expert on energy sector at the Strategic Advisory Group for Support of Ukrainian Reforms (SAGSUR); Torsten Wollert, head of the Support Group for Ukraine, European Commission; Olha Byelkova, member of the Ukrainian parliament, deputy head of the parliamentary committee for fuel and energy, nuclear policy and security; and Vitaliy Butenko, commercial director at DTEK.
Oleh Zarubinskyy, a former MP of four convocations, and Ivan Plachkov, the president of the Alll-Ukrainian Energy Assembly and former energy minister of Ukraine, also shared their opinions on the issue.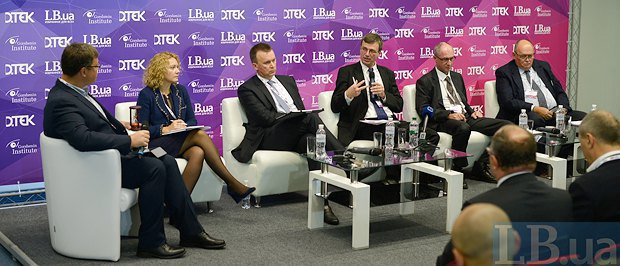 (Left to right) Serhiy Chekh, Karel Hirman, Torsten Wollert, Vitaliy Butenko, Olha Byelkova and moderator Oleksandr Kharchenko
During the last panel, entitled "Ukraine in Europe and the world", the speakers discussed the issues of European integration and the implementation of the Minsk agreements on a settlement in Donbas.
Pavlo Klimkin, minister of foreign affairs of Ukraine; Isabelle Dumont, ambassador of the French Republic to Ukraine; Juris Poikāns, ambassador of the Latvian Republic to Ukraine; Michael Emerson, associate senior research fellow, Centre for European Policy Studies (CEPS) (Brussels); and Ihor Kohut, director of the USAID RADA Programme, kept the discussion lively with the expert help from Mykhaylo Pashkov, co-director of foreign policy and international security programmes at the Razumkov Centre, and Olesya Yakhno, a political expert.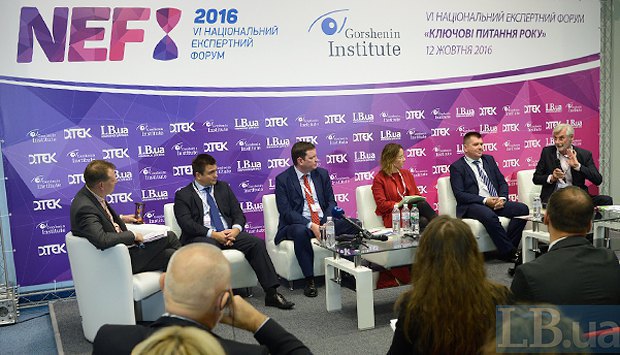 (Left to right) moderator Dmytro Ostroushko, Pavlo Klimkin, Juris Poikāns, Isabelle Dumont, Ihor Kohut and Michael Emerson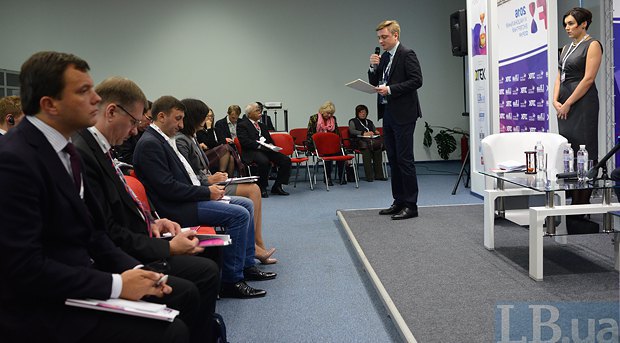 Yevhen Kurmashov, director for political programmes at Gorshenin Institute, and LB.ua editor in chief Sonya Koshkina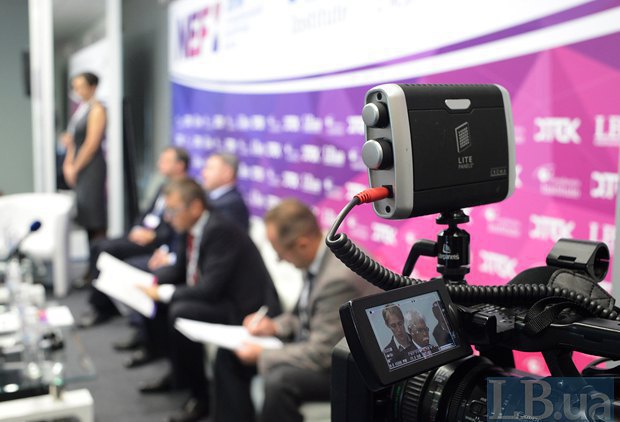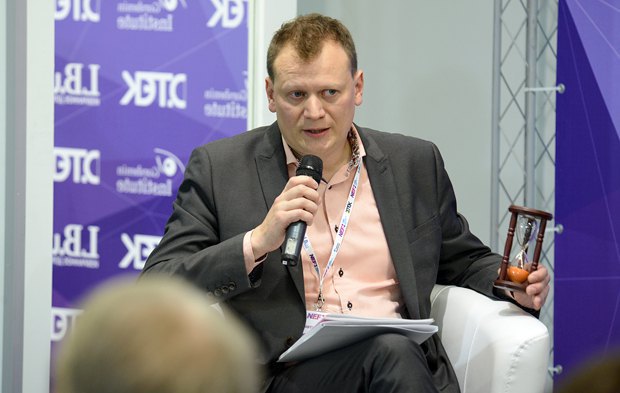 Moderator Dmytro Ostroushko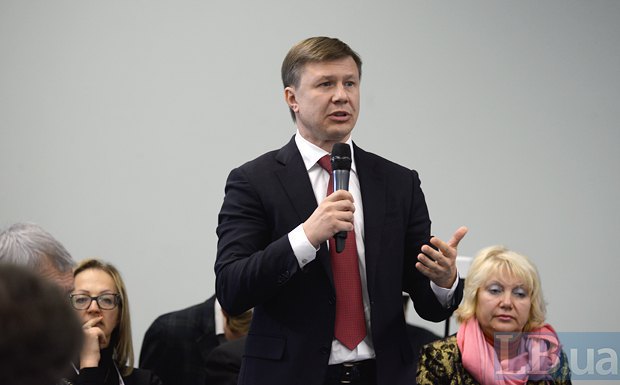 Ruslan Demchak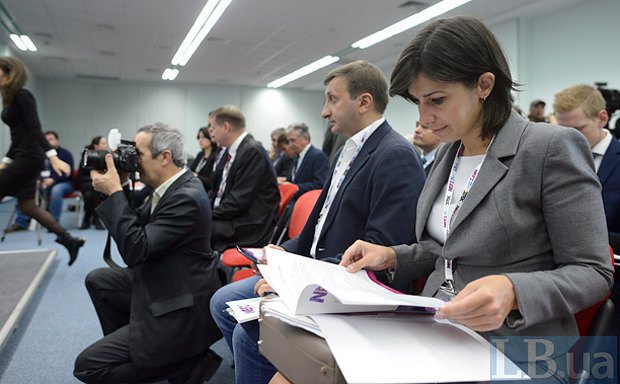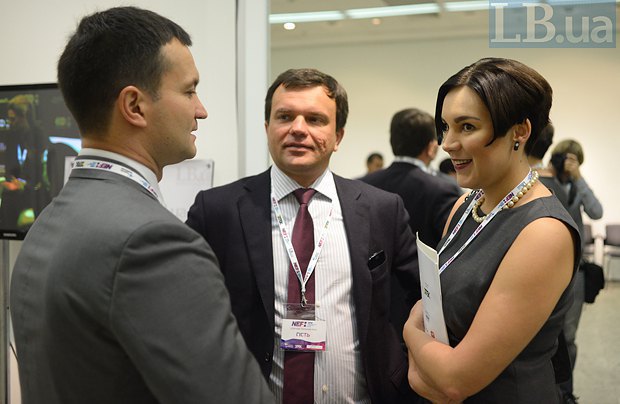 Sonya Koshkina, Gorshenin Institure Vice-President Oleksiy Leshchenko (left), Kharkiv city councillor Taras Sytenko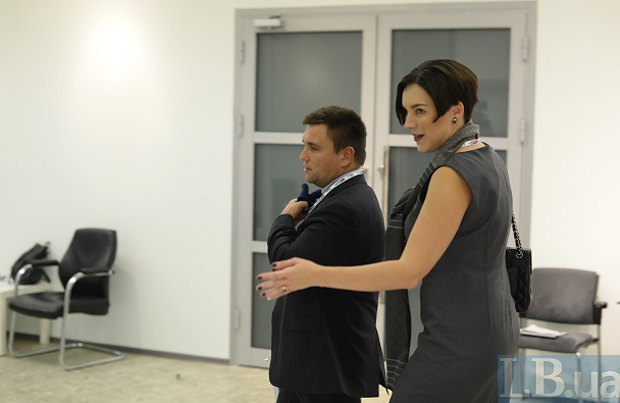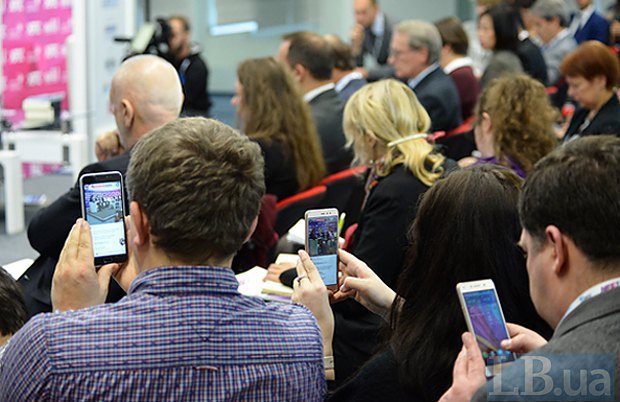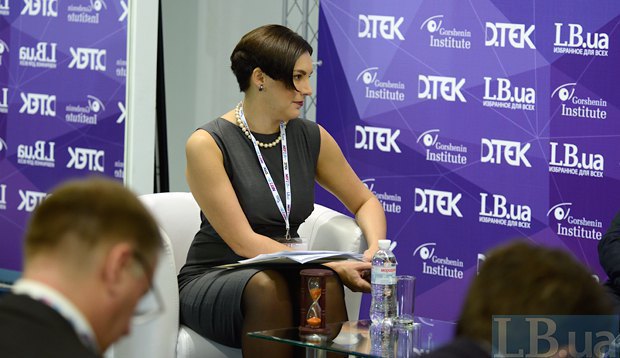 Sonya Koshkina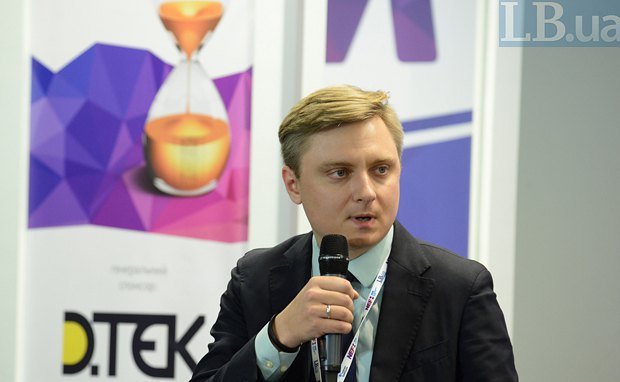 Yevhen Kurmashov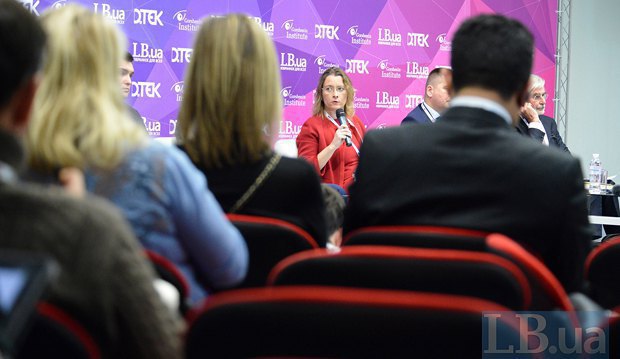 Isabelle Dumont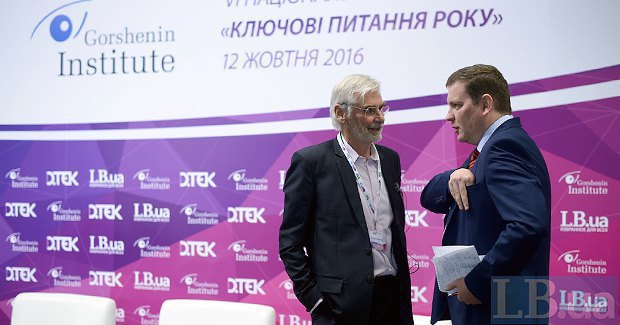 Michael Emerson and Juris Poikāns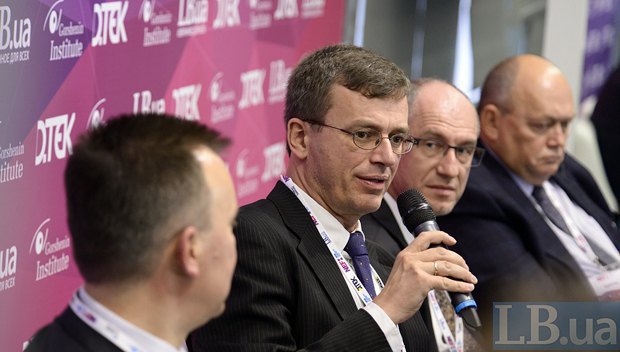 Torsten Wollert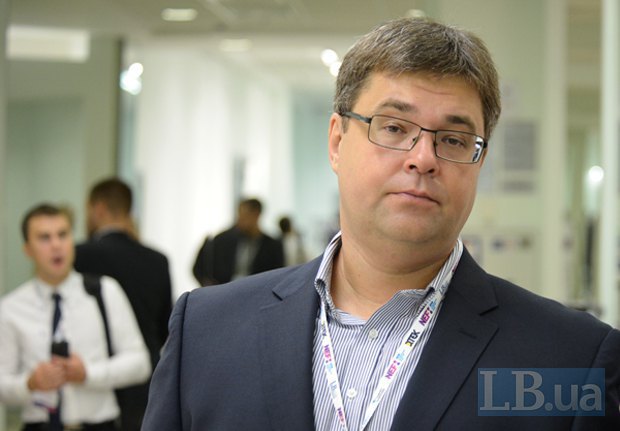 Moderator Oleksandr Kharchenko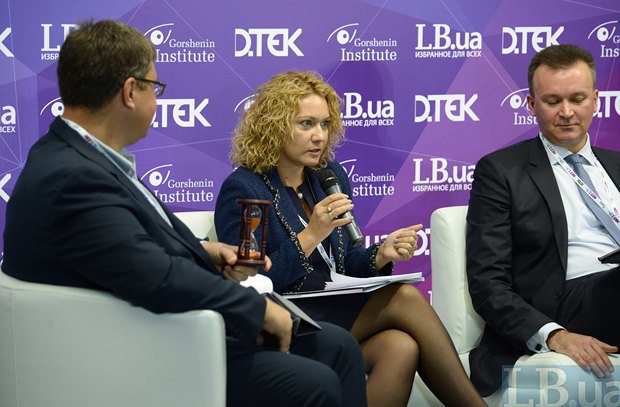 Olha Byelkova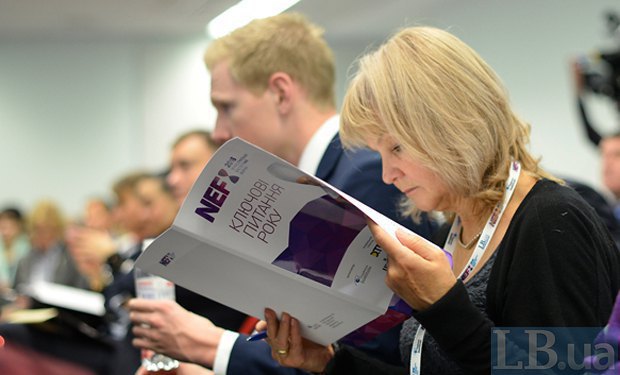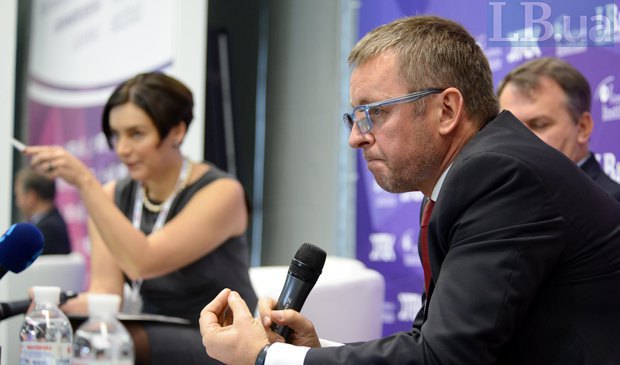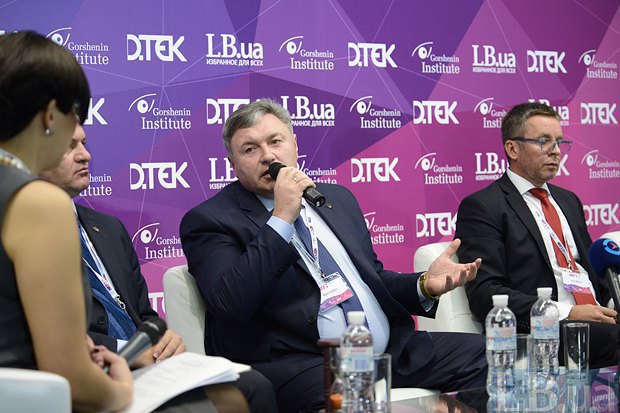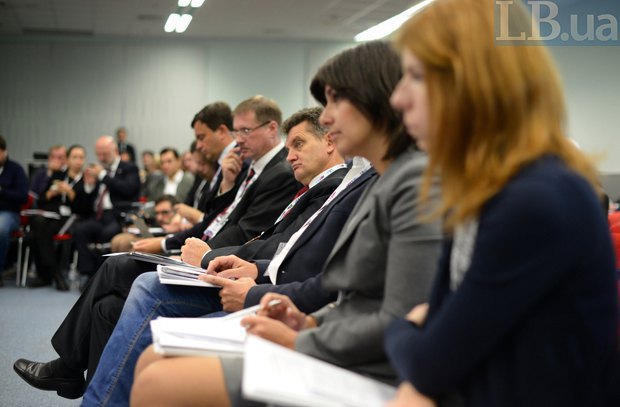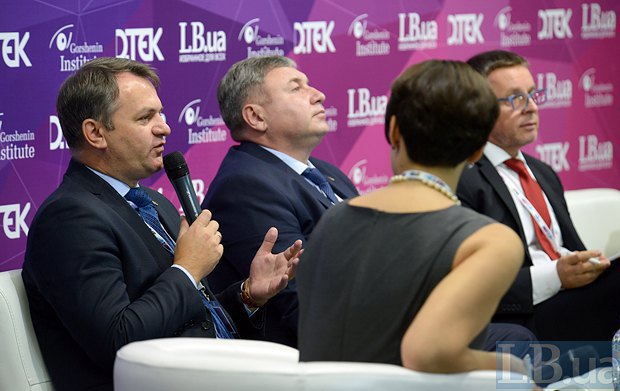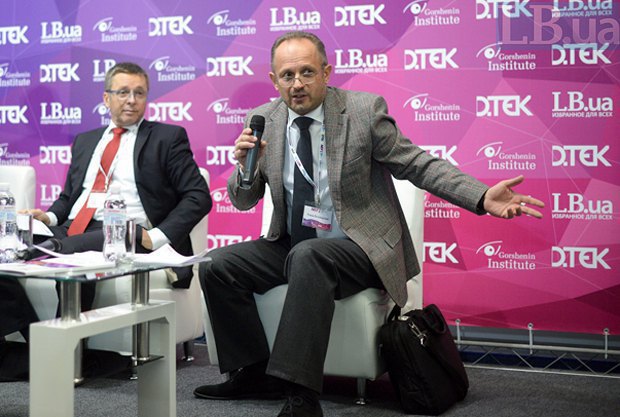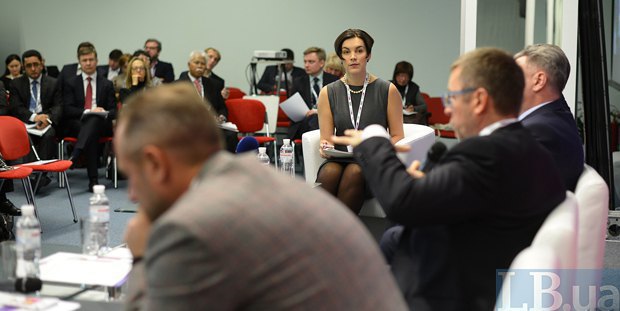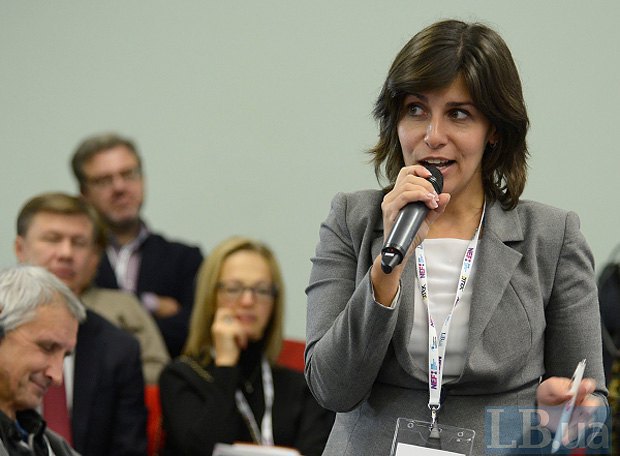 Viktoriya Ptashnyk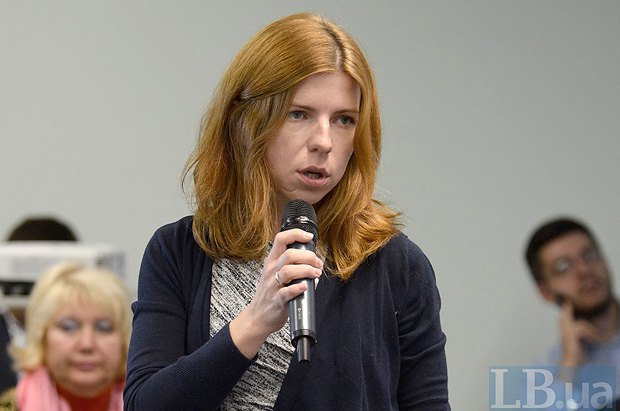 Mariya Repko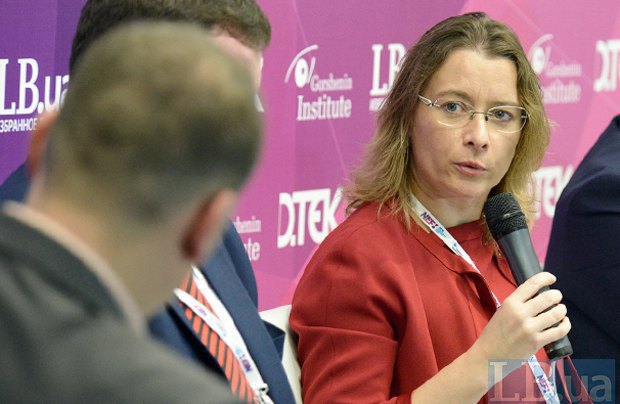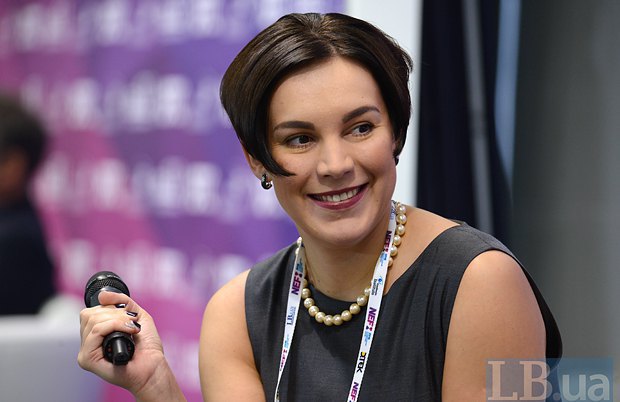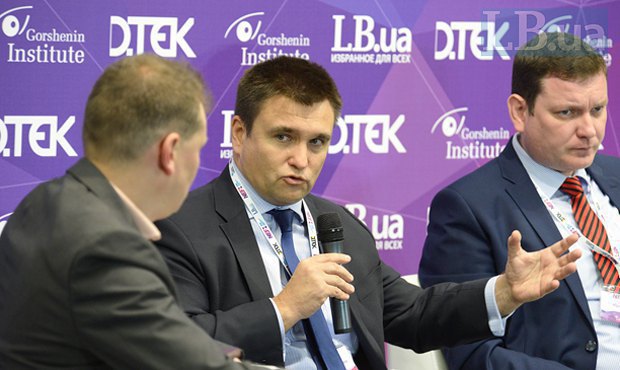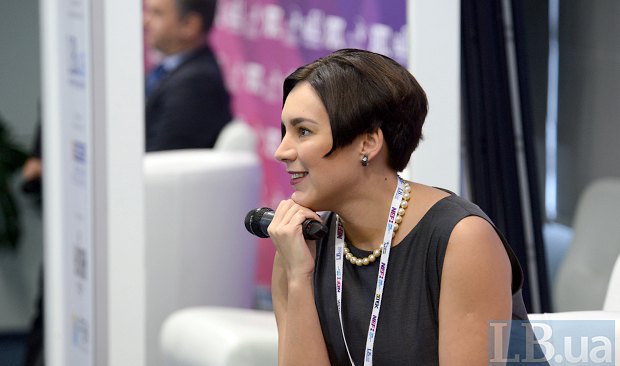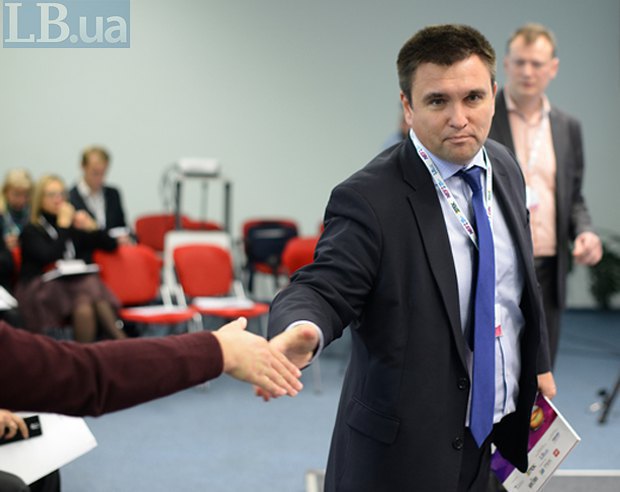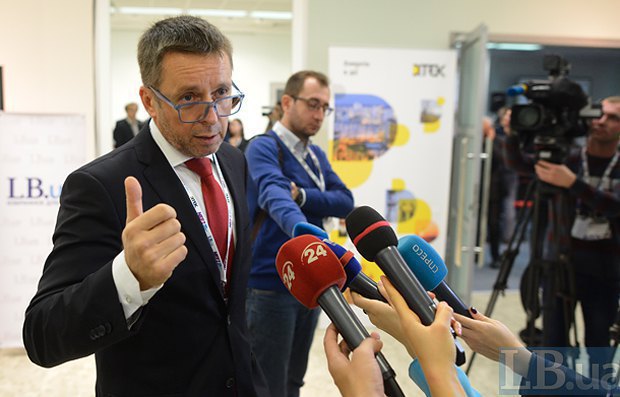 Ivan Miklos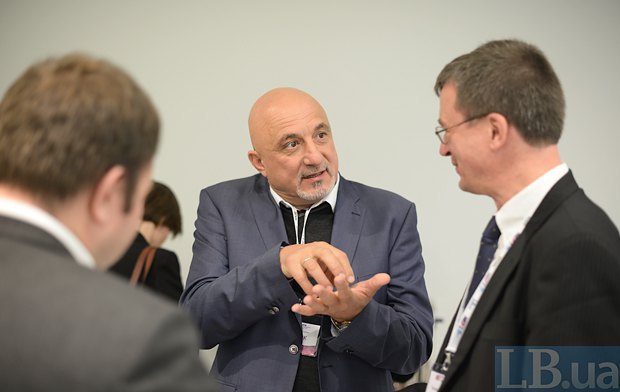 Ivan Plachkov (centre)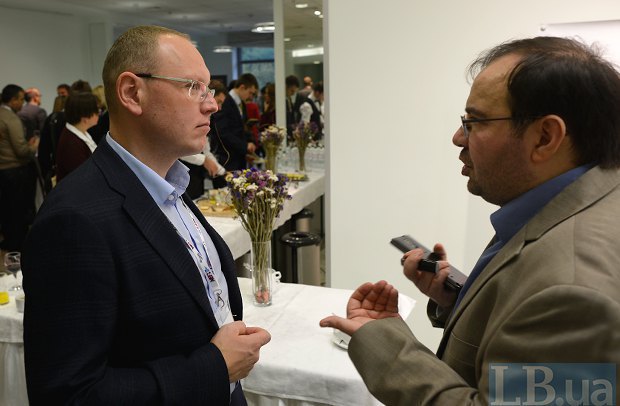 LB.ua lead editor Oleh Bazar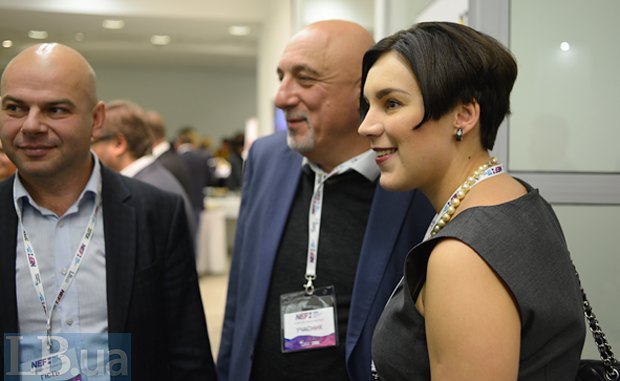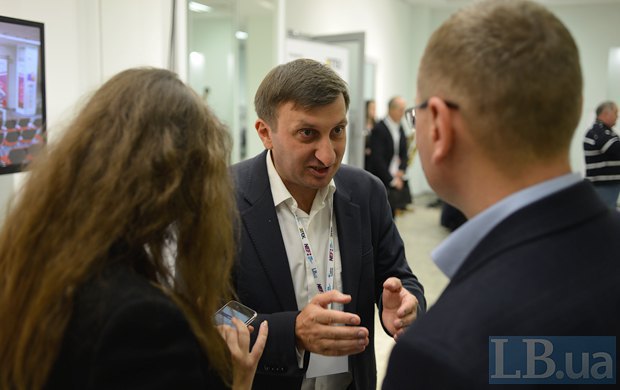 Vitaliy Kulyk (centre)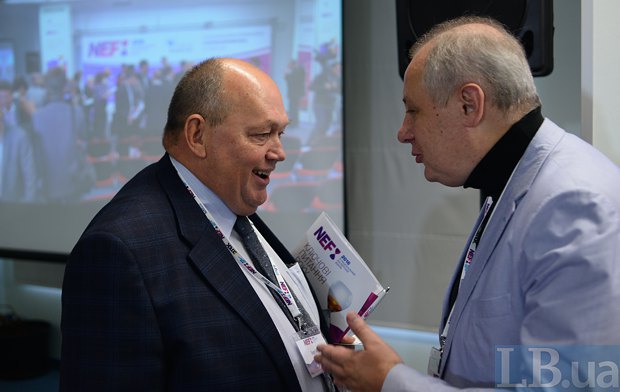 Serhiy Chekh (left) and Oleh Zarubinskyy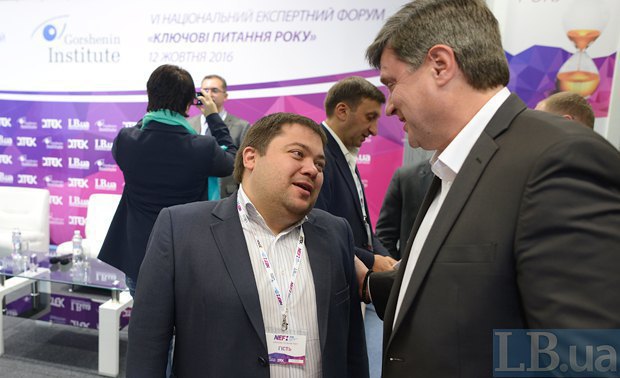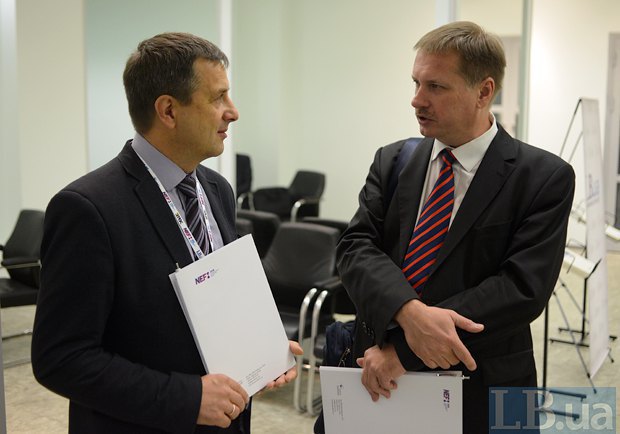 Taras Chornovil (right)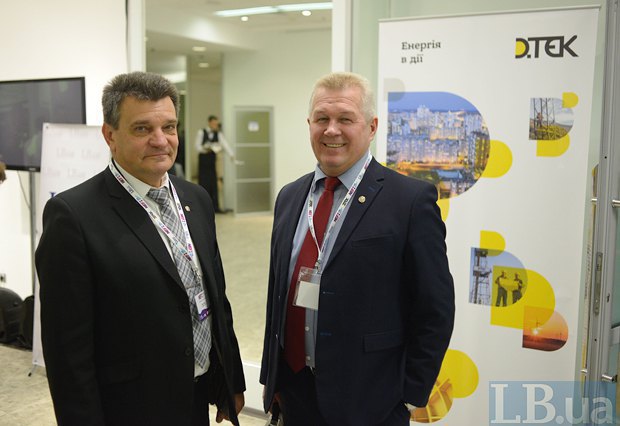 Oleksandr Davydenko (right)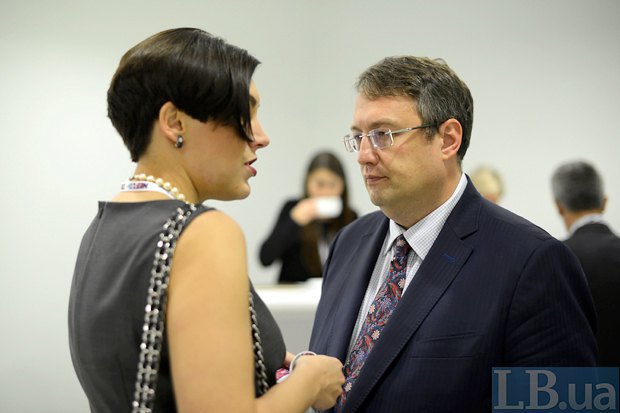 Sonya Koshkin and Anton Herashchenko, an adviser for the interior minister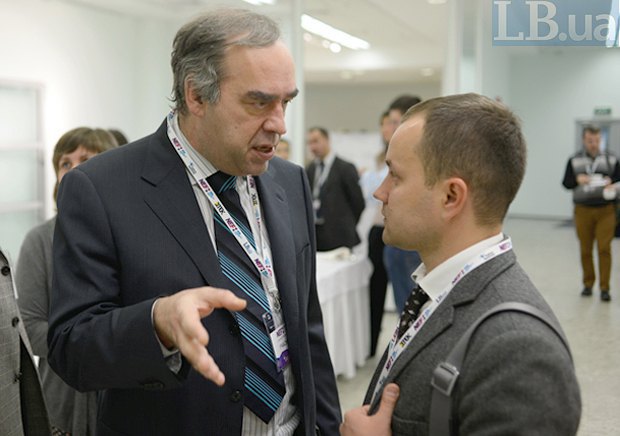 Interfax-Ukraine director-general Oleksandr Martynenko and DTEK Anticrisis HQ press secretary Anton Kovalyshyn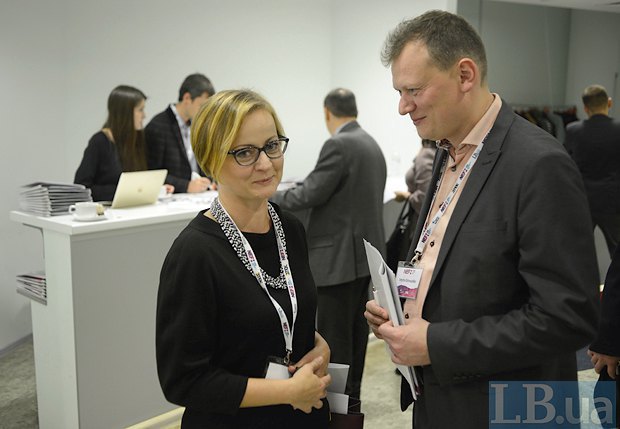 Olha Shaternyk and Dmytro Ostorushko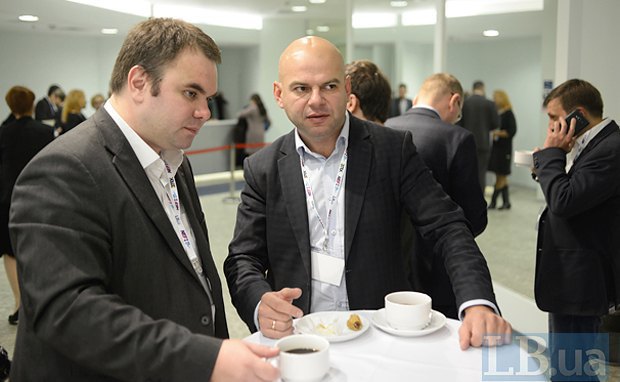 MP Lev Pidlisetskyy (centre)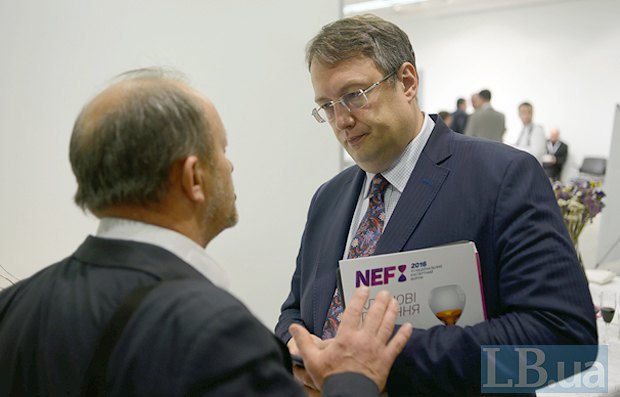 Anton Herashchenko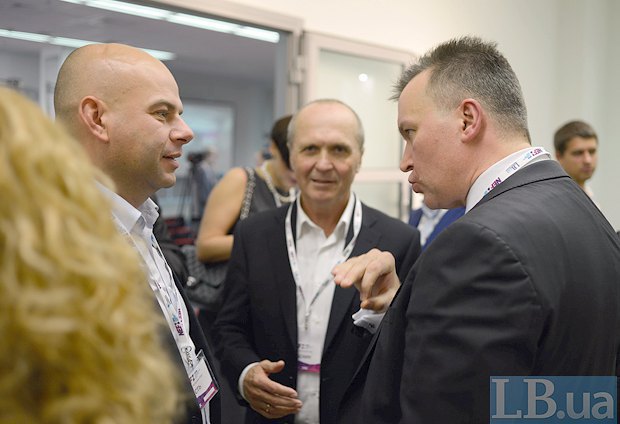 Lev Pidlisetskyy (left) and Vitaliy Butenko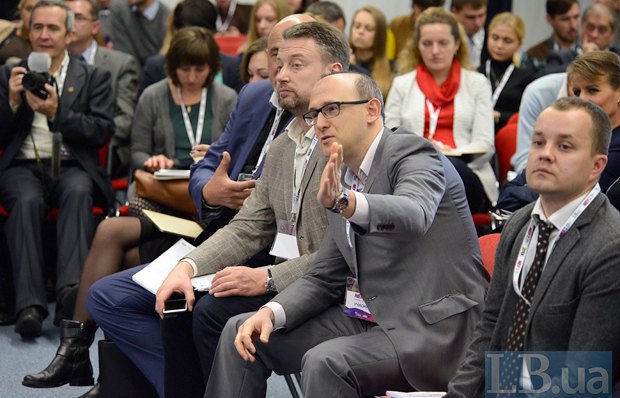 (Right to left) DTEK press secretary Anton Kovalyshyn, the supervisory board chairman at the Institute of Energy Strategies, Yuriy Korolchuk, and the director of energy programmes at the Centre of Global Economy and International Relations, Valentyn Zemlyanskyy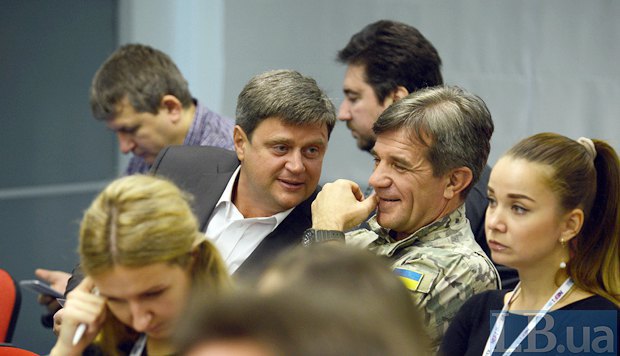 ATO veteran association head Taras Kostanchuk (right) and Kyiv regional councilor Oleksandr Kachnyy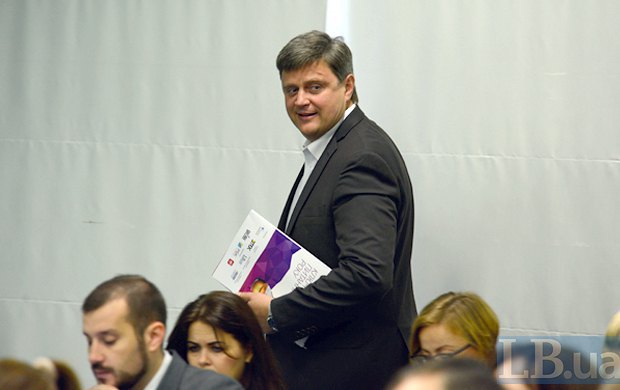 Oleksandr Kachnyy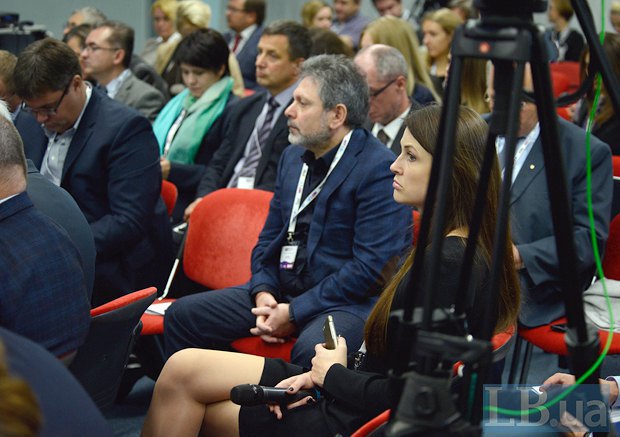 MP Hryhoriy Shverk (centre)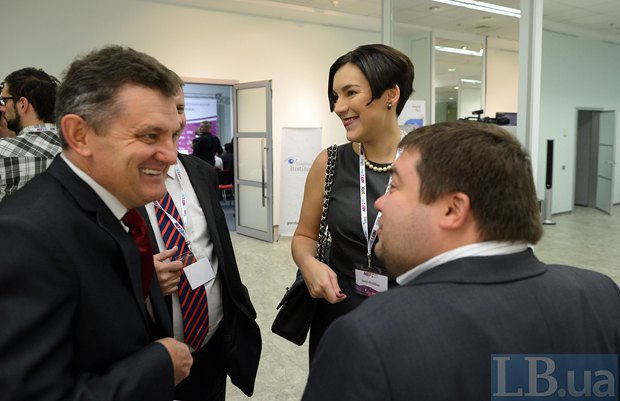 (Left to right) Yuriy Hanushchak, Sonya Koshkina and Valeriy Karpuntsov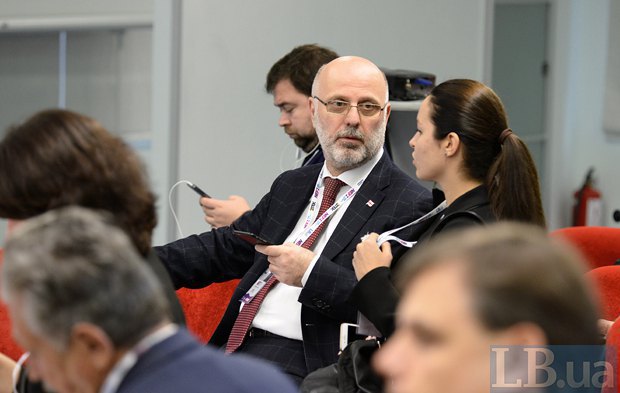 Georgia's former ambassador to Ukraine and the president of the Taxpayers Association of Ukraine, Grigol Katamadze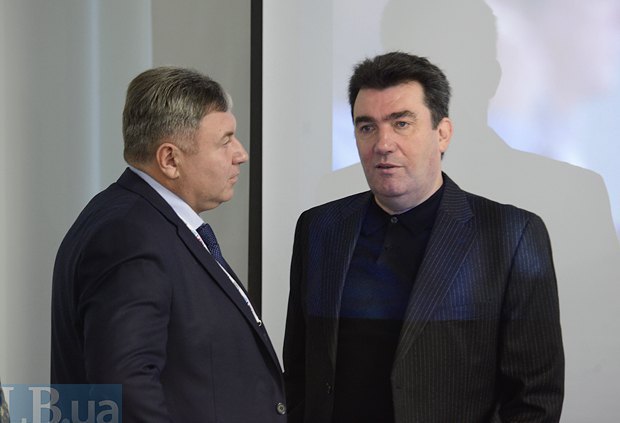 Yuriy Harbuz (left) and the head of the first national portal of open-source information on cities and districts of Ukraine, Oleksiy Danylov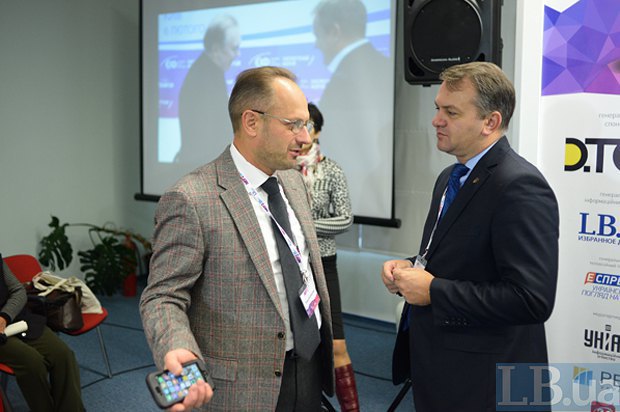 Roman Bezsmertnyy (left) and Oleh Synyutka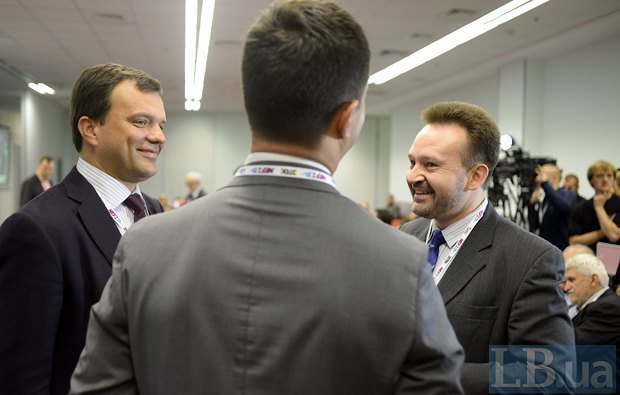 The leader of the Self-Reliance faction in the Kharkiv city council, Taras Sytenko (left0, and the head of the communications department of the Ukrainian Foreign Ministry's Diplomatic Academy, Yaroslav Poznyak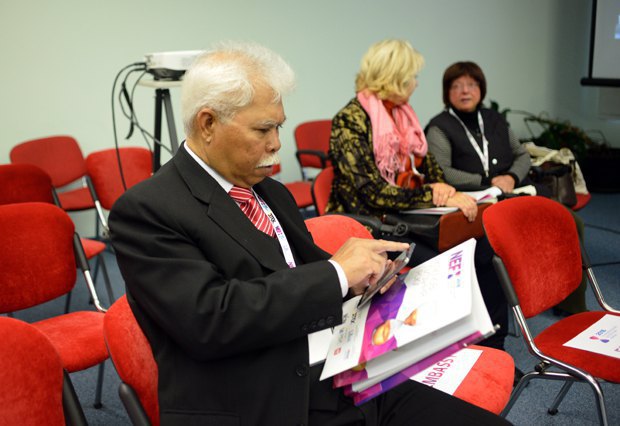 Malaysian ambassador to Ukraine Chuah Teong Ban