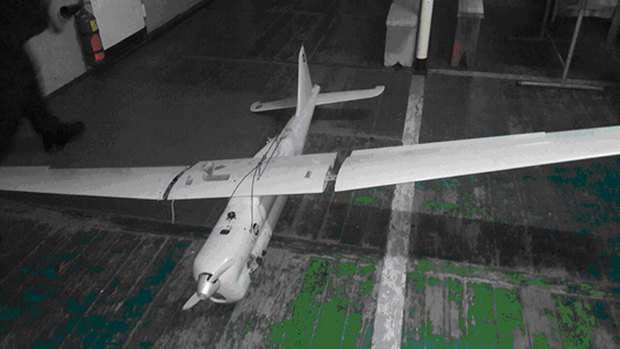 A drone fished out in the Sea of Azov has turned out to contain information about his launch from Russia and flight routes, the antiterrorist operation HQ has said.
"The analysis of information, which was not deleted by the drone operator and was stored in flash memory, shows that from 20 August 2016 to 6 November 2016 this drone was used at least four times for air reconnaissance of the Ukrainian Armed Forces' positions in the sector of the operational and tactical group Mariupol. The drone's memory stick was found to contain 500 images. The drone was launched from the starting position in Russia, 17 km west of the population centre of Yeysk, Rostov Region of the Russian Federation (x: 51-66264 y: 74-22144)," the HQ said.
On 20 August, he made a reconnaissance flight near Mariupol and Pokrovske; on 3 October, near Prymorske, Pionerske, Sopyne, Berdyanske, Lebedynske, Talakivka, Sartana and Kalynivka; on 10 October, near Shyrokyne, Lebedynske, Sakhanka, Kalynivka, Berdyanske, Sopyne, Prymorske and Vynohradne.
During one of its flights, on 10 October, aimed fire was opened on the Ukrainian army positions near Shyrokyne, Vodyane and Talakivka. Over 215 mortar bombs and artillery shells were fired, killing two Ukrainian servicemen and wounded six others.