Ukrainian motorists demanding a significant easing of the rules of stay in Ukraine for vehicles with foreign registration protested on the motorways in Kyiv's suburbs on 24 January.
Protesters, most of whom drive vehicles with foreign registration plates from Lithuania, Poland, Slovakia etc, blocked the morning traffic and said they would burn tires to draw public attention to their demands.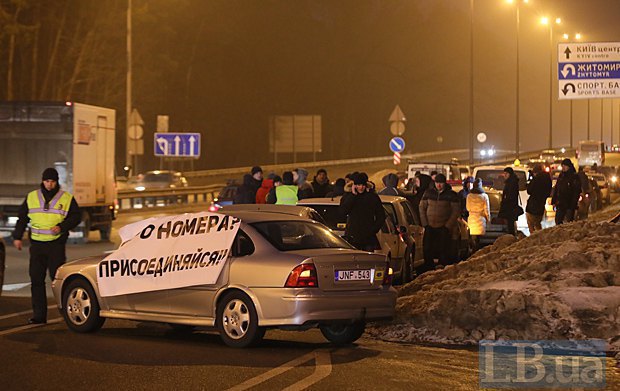 Several police patrols, which are not interfering, say the situation is calm.
Later in the day, the rallies moved to the government quarters in central Kyiv.
The protesters want parliament to pass bill No 5567 regulating the transit and temporary import of cars with foreign registration for personal use.
If the amendments are adopted, the owners of vehicles with foreign license plates imported into the country will be allowed to freely move without customs clearance by paying a duty once a year. The bill sets the size of the annual duty at about 2.5 per cent of the car's customs clearance cost.