The commander of a "DPR" militant detachment "Somalia" Mikhail "Givi" Tolstykh died on 8 February in what looks like a terrorist act on the base of his battalion in Mokyivka just outside Donetsk, the separatist news agency DAN reported.
"The Hero of the DPR, the commander of the Somalia battalion Col. Mikhail Tolstykh, also known as "Givi" died in a terrorist act at 06:12 today," reads the statement.
Separatist groups in social networks wrote that Tolstoy died in his office in an explosion of a grenade launcher.
DAN initially reported that Tolstykh was killed in his Donetsk office but the photos and video from the scene indicate that Givi was blown up inside the base of his battalion in Mokyivka, a satellite town of Donetsk.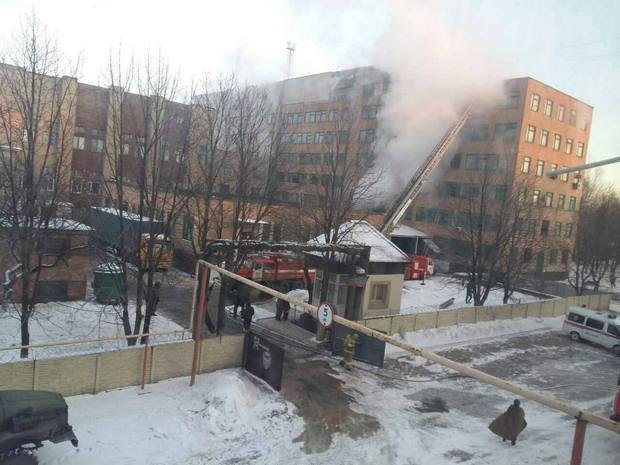 Another much touted in Russia militant warlord, Arsen Pavlov aka Motorola, was killed by a bomb blast in the elevator of an apartment block in Donetsk in mid-October.
On February 4, "the head of the People's Militia of the LPR" Oleh Anaschenko died in an explosion of his car in Luhansk.
In late January, the first leader of the "LPR" Valeriy Bolotov died in Russia in what his is wife feared was poisoning.