A march in support of prisoners illegally held by the self-proclaimed separatist Donetsk and Luhansk people's republics was held in central Kyiv on 19 May, according to an LB.ua correspondent.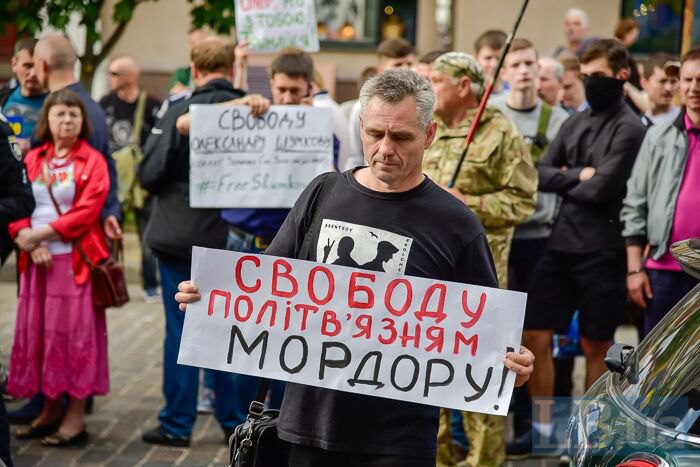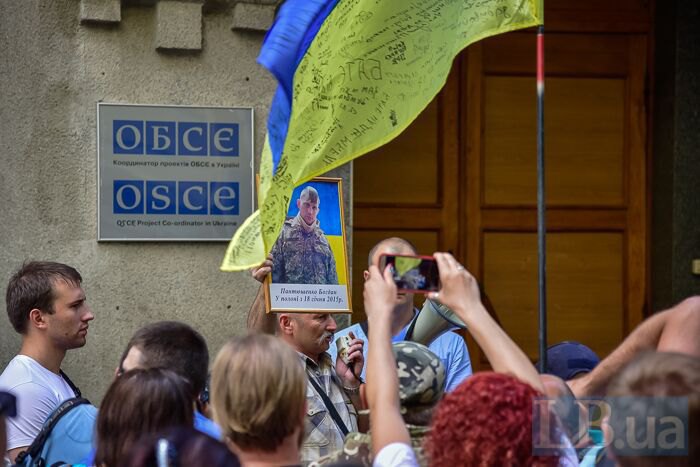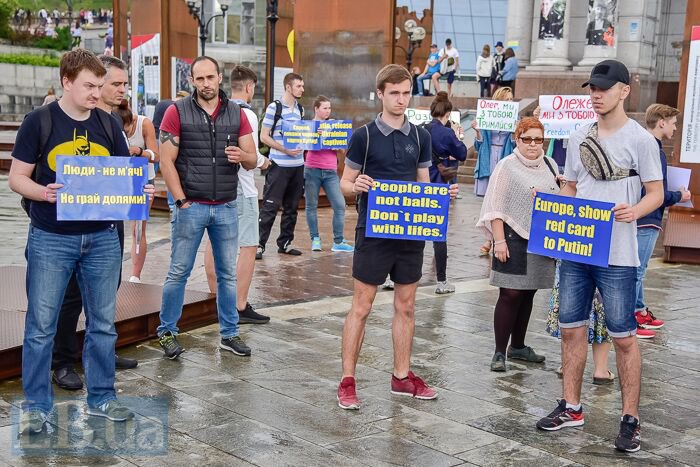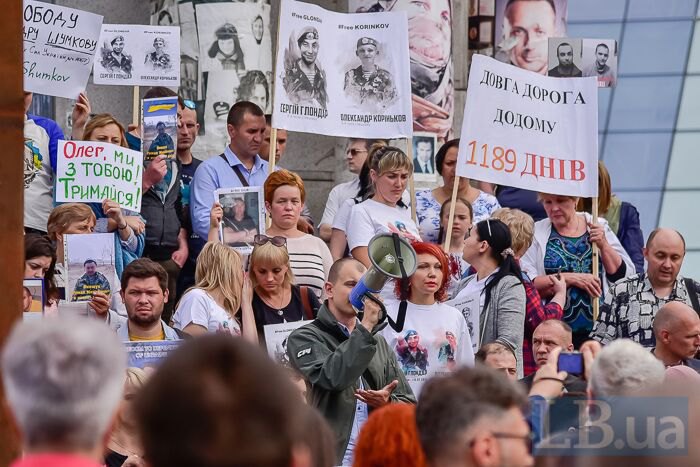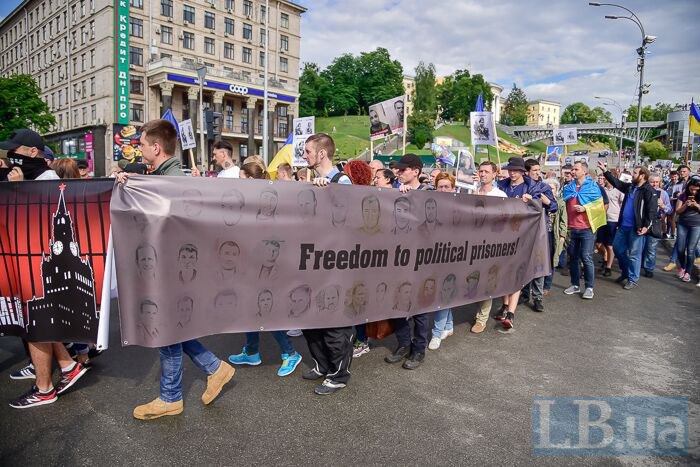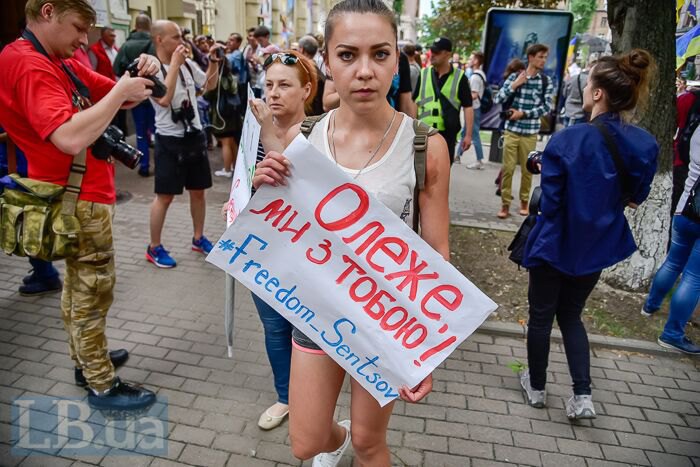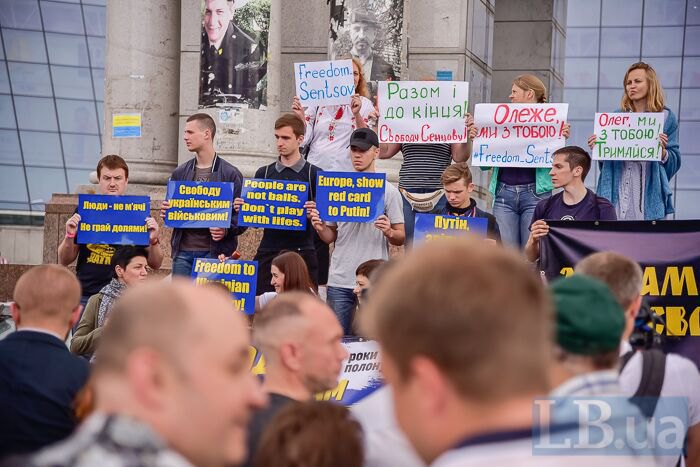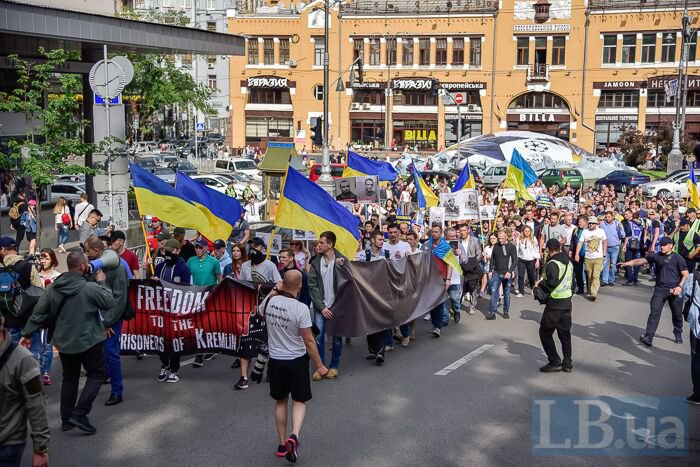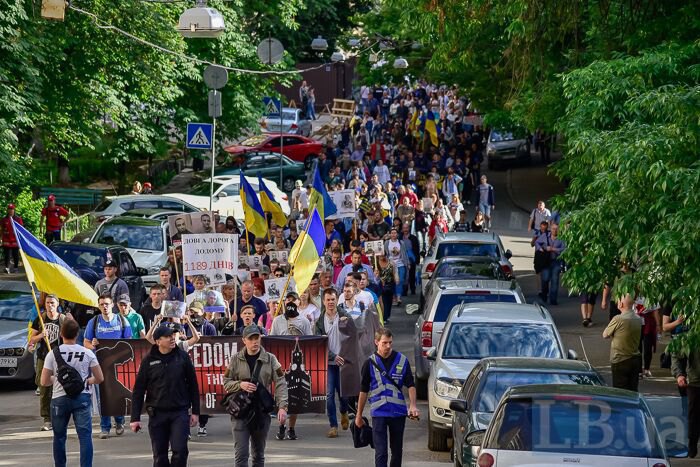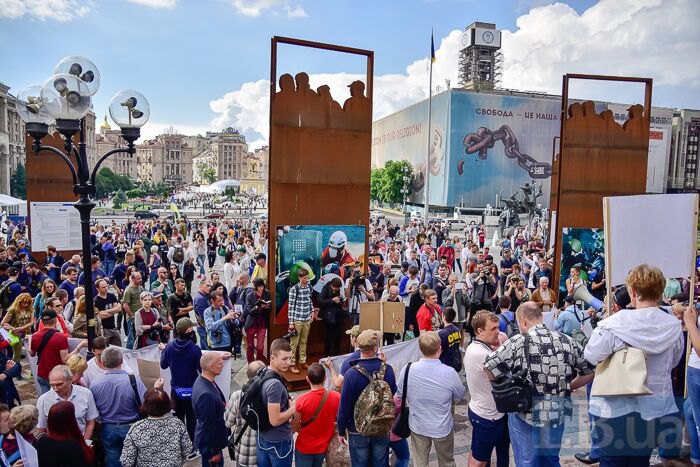 Several hundred participants in the Freedom to Ukraine's Defenders march walked to the Kyiv offices of the Red Cross, the OSCE and the German embassy.
"Several dozen fighters have been held in captivity in occupied territories for three years. The prisoners are held in inhumane conditions. Without medical help. The prisoners are tortured. We demand that the Red Cross mission, the OSCE mission and German Federal Chancellor Angela Merkel ensure the implementation of international regulations by Russia in respect of Ukrainian servicemen," one of the campaign organisers said.
The march was organized by the Union of Veterans of the War against Russia and the far-right organizations C14 and Sokil.
On 20 May, Ukraine marks Day of Remembrance of Victims of Political Repressions.