The First Minute of Peace event has been held outside the National Museum of Ukraine's World War II History in Kyiv with the participation of President Petro Poroshenko and First Lady Maryna, government members, religious leaders and servicemen.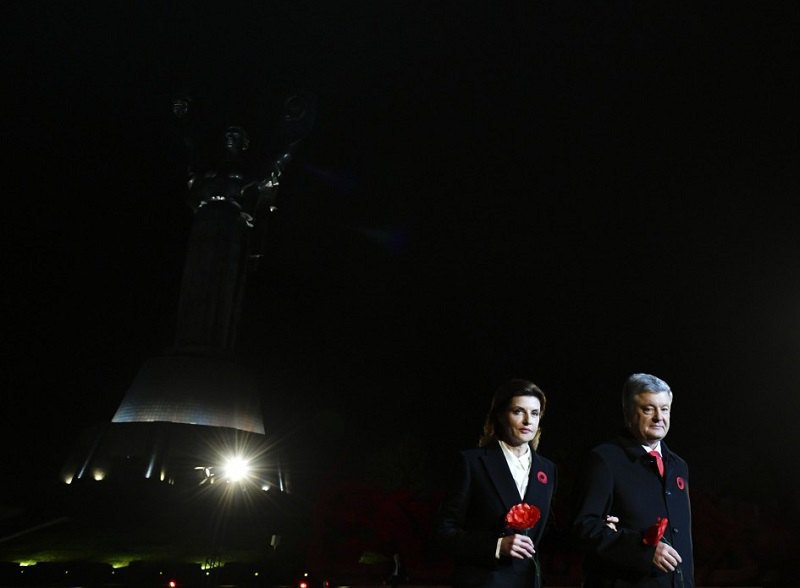 "Exactly 74 years ago, shooting in the bloodiest war in the history of mankind on our continent ceased. Sixty-five million people were killed around the world, including from 8 to 10 million Ukrainians. Even before 22 June 1941, about 100,000 Ukrainians died on the fronts of World War II. For us, the first shots of the war were heard in Transcarpathian Region in March 1939. Today we remember with gratitude those Ukrainians who had fought Hitler in the ranks of the Polish Army since September 1939," Poroshenko said.
He stressed that it was on the territory of Ukraine that almost half of the strategic operations of the Great Patriotic War were conducted, and about 6 million people in Ukraine fought in the Red Army.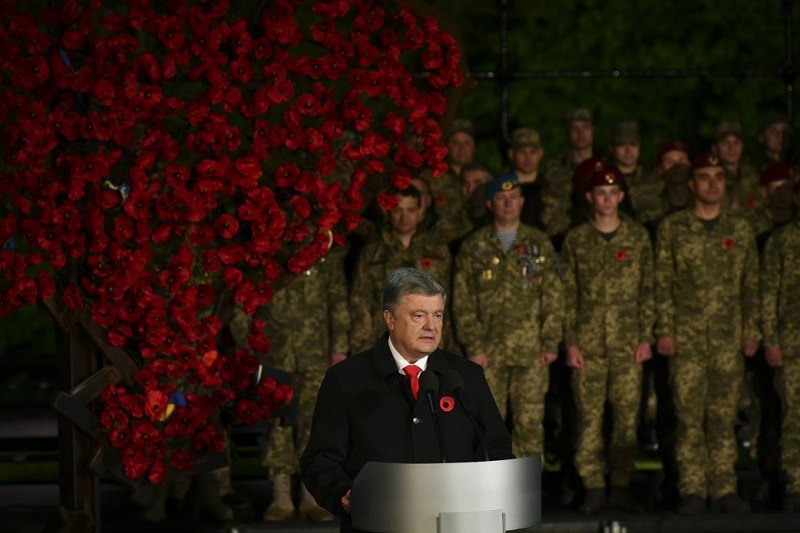 "And we, grateful descendants, have been praising their feat for many decades. Just a short time ago, we started honouring soldiers of the Ukrainian Insurgent Army (UPA), who are now equal to participants in the war for the independence of Ukraine. And only a few years ago we paid attention to the role of Ukrainians in the troops of the anti-Hitler coalition states, such as the United States, Britain, Canada and others," he said.
Poroshenko noted that Ukraine, unlike Russia, is not going to privatize the common victory of the peoples of all countries of the anti-Hitler coalition.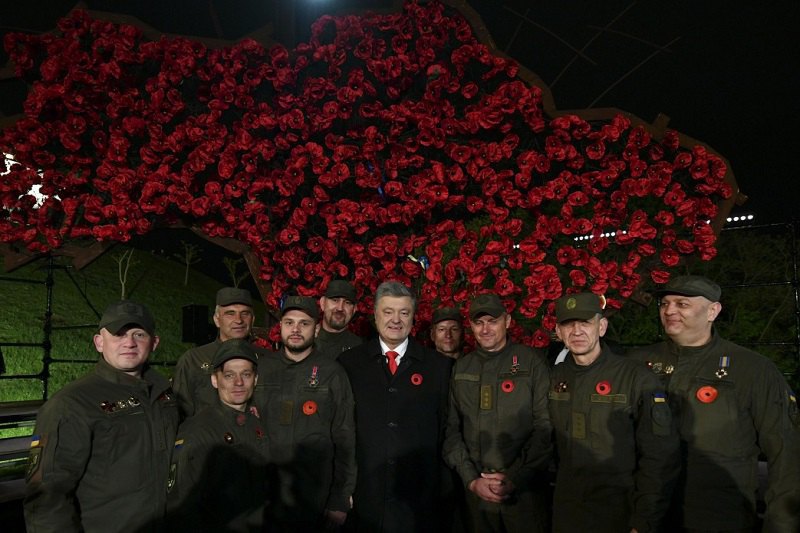 "No-one has the right to monopolise the victory over Nazism, and even more so to use it for justifying its imperial policy. The victory over Nazism 74 years ago is not a reason for the dressed-up 'immortal regiments' to tour around the world! We have distanced ourselves from the Kremlin's 'victory frenzy'. Over the past five years, we have developed our own Victory Day scenario that is close to the pan-European tradition," he said.
He added that Ukraine also honours the memory of thousands killed as a result of the Russian aggression.
"A reminder about the first minute of peace is of particular importance. We want peace and believe that we will force the aggressor to leave our land," the president said. 
He added that the new Armed Forces of Ukraine are the guarantor of Ukraine's statehood and all transformations.
Ukraine marks Day of Remembrance and Reconciliation on 8 May.